Category: computers
02/14/06 06:55 - ID#34628
Missed connection
Starting off with an extreme missed connection with my computer.

Today will be a lovely day.

Albeit without my hard drive with all my most important data/pics/tunes
;(

Don't ask if I backed up. Because that's what I was attempting to do at the time of its disappearance.

does anyone have any suggestions?

Have a Nice Day...





Permalink: Missed_connection.html
Words: 60
<-- Earlier Entries
Author Info
southernyankee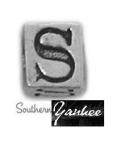 Date Cloud
Category Cloud
My Fav Posts
This user has zero favorite blogs selected ;(