Category: music
04/20/10 11:36 - 52ºF - ID#51423
cigarettes and chocolate milk
Rufus at the Albright-Knox! The National opens. Can't wait for Friday, June 18!
http://blogs.buffalonews.com/live/2010/04/rockin-at-the-knox-2010.html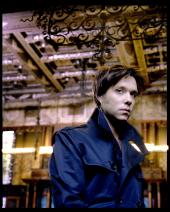 http://www.myspace.com/rufuswainwright


Permalink: cigarettes_and_chocolate_milk.html
Words: 26
Category: food
02/07/10 07:59 - 20ºF - ID#50986
Brunch at Left Bank last Sunday
Brunch last weekend at Left Bank was soooooo good. The pictures don't quite do it justice. And of course you can't hear the jazz duo playing great music in the background.
Hot coffee, spicy Bloody Mary, shrimp bisque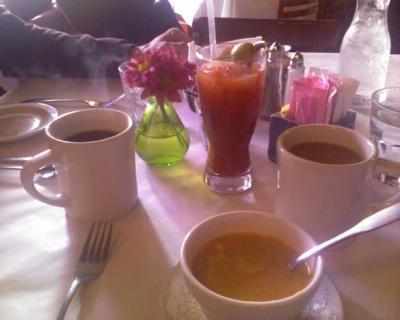 Breakfast bruschetta (w/egg, sausage, and cheese; foreground)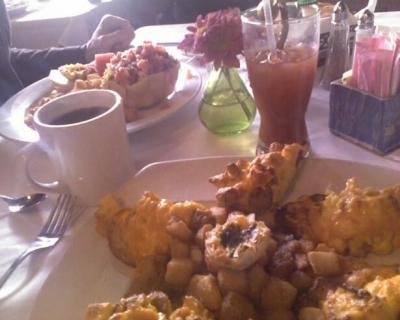 Breakfast tortilla bowl (egg, chorizo, beans, salsa, with homefries)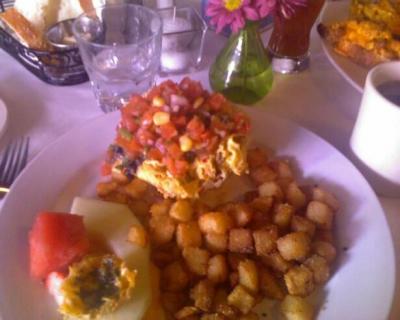 This morning's homemade breakfast wasn't bad, but just couldn't measure up. Wish we could afford Left Bank every Sunday...


Permalink: Brunch_at_Left_Bank_last_Sunday.html
Words: 80
Category: rant
01/30/10 02:34 - 8ºF - ID#50942
Memo to YOU, parking genius!
Memo to the genius who parked on the wrong side of the street on North Pearl between Virginia and Allen yesterday afternoon: THANKS for RUINING it for everybody.
For once, the City actually sent a plow up our street to clear all the parking spots. But because YOU parked your Ford Explorer illegally (in violation of the clearly posted alternate side of the street parking regs) directly in the path of the snowplow before it came up the street, the plow had to swerve out to avoid your SUV and left a long trail of snow and ice slanting from the curb to where your truck was parked.
Now there's a huge pile of chunky, heavy, icy snow ruining three or possibly four parking spots in a part of the block where a lot of residents need on-street parking, THANK YOU SO MUCH FOR THAT.
P.S. I couldn't help but notice that you moved you truck to a clean spot on the other side of the street last night or this morning. Well played. You are a master of self-centeredness and disregard for your neighbors.
P.P.S. Are you also one of the geniuses who treat PMT's driveway as if it were a public parking lot? --see (
(e:paul,47906)
) and (
(e:paul,50830)
)


Permalink: Memo_to_YOU_parking_genius_.html
Words: 214
Category: food
01/21/10 07:46 - 29ºF - ID#50875
Guercio's
Can I just say how much I love Guercio's? I know their produce isn't as pretty as that supermarket chain that starts with W, but I freakin love the fact that I can pop over to Grant Street, load up on produce, Italian cheeses, extra virgin olive oil, and all manner of goodies and walk out of there with an enormous box of great food for what I would spend on two plastic bags of stuff at the big store. Man alive I love Guercio's!!!



Permalink: Guercio_s.html
Words: 85
01/19/10 08:55 - 30ºF - ID#50861
Otis pics
Our new pal, at the city shelter.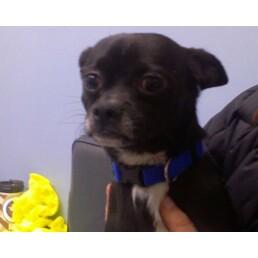 And at home, post-op and still a little woozy.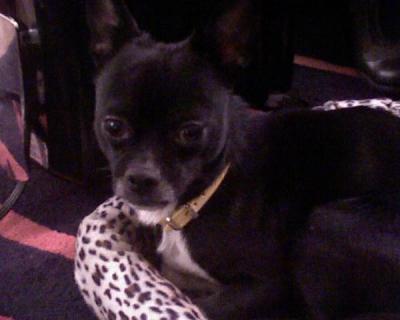 He's a good boy, even if he did poop on the rug this morning. Yes, the rug that really tied the room together.


Permalink: Otis_pics.html
Words: 43
01/17/10 09:12 - 37ºF - ID#50839
new addition to the family: Otis!
Tomorrow we pick up Otis, our new dog, adopted from the
City of Buffalo Animal Shelter.
We can't wait!!!
We looked around a lot trying to find the right dog for us and our 2-bdrm-apt-in-Allentown lifestyle. We're optimistic that Otis is that dog.
He's a little Chihuahua mix, black with white fur on his chest, muzzle, and paws. Unfortunately tomorrow he gets the ole snip-snip so he might not be himself for a couple of days.
We looked at a lot of dogs at the city shelter and at the Niagara SPCA (never made it to Erie during adoption hours) and also on Petfinder.com and I have to tell you there are so many great dogs that need a home.
More to come on Otis, but in the meantime, consider adopting a dog or cat from the city shelter. (I know I want to take home like 5 or 6, and I wish I could!!!!)
Some really special dogs that have been at the shelter for a while and need (and deserve!) a good home:
Blossom
(so sweet, and there since October 2009) and
Merlin
(super friendly and eager to please, there since November?). Also
Conan
(not for the faint of heart at 160 pounds! but super mellow and a sweet fella).
The people who work and volunteer at the shelter are great. If you're thinking of opening your home to a new dog or cat, definitely make it your first stop.


Permalink: new_addition_to_the_family_Otis_.html
Words: 239
08/14/09 04:14 - 86ºF - ID#49536
Pilates, yoga ... help!
Does anyone out there have advice/recommendations/cautions about yoga (not hot) and/or Pilates classes in Buffalo? I appreciate any/all responses.

Much obliged...



Permalink: Pilates_yoga_help_.html
Words: 25
Category: rant
07/31/09 01:32 - 75ºF - ID#49426
just say NO!
How to make the clunker debacle (
(e:chico,49418)
) worse: throw good money after bad.
(Well, "good" depends on your opinion of government stimulus spending.)
From the Wall Street Journal Online:

House Majority Leader Steny Hoyer (D., Md.) told Democratic lawmakers that a bill to transfer $2 billion in emergency funding from the economic stimulus plan to the program will be voted on Friday, according to a senior Democratic House aide.

The legislation would shift $2 billion from the $787 billion stimulus plan to the clunkers program, which appears to have exhausted its $1 billion in funding after just one week.

While the House, which is set to begin its August recess, will vote on the bill, the Senate is unlikely to do so until next week, according to Sens. Carl Levin (D., Mich.) and Debbie Stabenow (D., Mich.). The Senate is in session next week.
No
!!!


Permalink: just_say_NO_.html
Words: 151
Category: rant
07/30/09 04:15 - 78ºF - ID#49418
A Real Clunker
Mike Niman writes in this week's Artvoice about the cash for clunkers program
and manages to capture some of my complaints about it (while also using a deeply flawed extended example from Cuba...).
His column is titled, "
Landfilling old gas-guzzlers for new gas-guzzlers isn't green-it's a subsidy
" -- and it's worth readingin its entirety. Here are some excerpts:
Let's be honest and get one simple fact straight. The Obama administration's "Cash for Clunkers" program is a $1 billion subsidy to the auto industry. We can debate whether or not that's a good thing and how it will or won't help pull us out of our economic morass. But let's not make believe this is about protecting the environment.

...
Putting more people in busses and subways, not crushing 16-miles-per-gallon clunkers and replacing them with 18-miles-per-gallon clunkers, is the real green solution. In this light, the billion dollars that the Obama administration plans to spend subsidizing the purchase of personal automobiles is a billion dollars not spent on mass transportation infrastructure or operations.
The Cash for Clunkers program also really doesn't address the smog issue, since you can only trade in a vehicle that is 25 years old or newer. Hence, all the clunkers will already be equipped with catalytic converters and will be relatively clean. The oldest of these cars, whose pollution control systems have already failed, will stay on the road, since their poorer owners will not be able to afford new cars, even with the cash incentive. If smog was the issue, some of the clunker cash could have been better spent as grants to repair anti-pollution systems on cars whose owners could not otherwise maintain them.
And my personal favorite rant that I've been going on for weeks now:
... the Cash for Clunkers program... rewards past irresponsible, and dare we say, anti-social behavior. If you bought a gas-guzzling SUV, say, 10 years ago, when it didn't take an Einstein to figure out the environmental footprint of such a pig, you now get up to $4,500 dollars as an unearned reward.

The more selfish you were back then, and hence, the lower the miles-per-gallon rating on your clunker, the more selfish you can be today, with your new clunker only having to best your old clunker's lousy fuel efficiency by two to five miles per gallon. Hence you can trade in your used 16-miles-per-gallon vehicle for a new 18-miles-per-gallon SUV and get $3,500, or best your old pickup by two miles per gallon for a $4,500 windfall. If, by comparison, you shopped responsibly 10 years ago and bought, say, a 35-miles-per-gallon Ford Focus, and you now want to trade up to a 50-miles-per-gallon car, there's nothing here for you, since the program only buys cars getting less than 18 miles per gallon-and that new car will cost a few grand more due to all the clunker cash flowing into the new car market.

Finally, why the program discriminates against the poor:
This program only benefits those who can afford a new car. And it hurts those who can't, since the crushing of hundreds of thousands of perfectly good used cars will tighten the bottom end of the used car market, causing prices to rise. Hence, the oldest and dirtiest cars will have to stay on the road a bit longer since their owners can't afford to replace their 20-year-old car with a 10-year-old model.
The influx of all this clunker cash into the new car market will also cause prices to rise as the market heats up with more new car buyers. Hence, where automakers were offering deep discounts to lure consumers into showrooms, they now can simply advertise that they'll give you $4,500 of the government's money for your junker-and ditch the deep discounts. In this scenario, the Cash for Clunkers program becomes a direct subsidy to automakers who can now sell cars at higher prices to newly cash-rich buyers. Again, if you never bought a gas-guzzler in the first place, this gravy train ain't for you, and all you get is higher new car prices.
Cars are like anything else. Throwing away usable things so you can replace them with new "green" products isn't green. It's just a way for you to feel good about being a consumer at a time when the world can no longer afford consumerism. Only now, the government will pay you to consume, and bless your new gas-guzzler with a green aura.
Amen, brother.
Sorry if this offends. I don't begrudge anyone who has decided to take advantage of the program. At the same time, I don't have to like the program itself.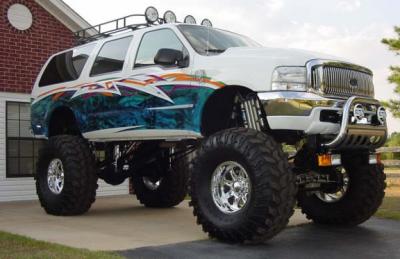 Permalink: A_Real_Clunker.html
Words: 770
07/23/09 10:35 - 69ºF - ID#49365
grrr...stupid weather, stupid Buffalo Pl
Am angry that Buffalo Place canceled the Neko Case with Jason Lytle Thursday in the Square tonight! Naturally there was no rain or thunderstorms between 5:30 and 9:00 pm, precisely when the concert should have gone on. Periods of sunshine, even... so disappointing.

In other, better news, Social Distortion at Town Ballroom on Sunday 4 October. Mike Ness = good stuff.





Permalink: grrr_stupid_weather_stupid_Buffalo_Pl.html
Words: 57
<-- Earlier Entries
Author Info
Date Cloud
My Fav Posts
This user has zero favorite blogs selected ;(