Category: rant
01/30/10 02:34 - 8ºF - ID#50942
Memo to YOU, parking genius!
Memo to the genius who parked on the wrong side of the street on North Pearl between Virginia and Allen yesterday afternoon: THANKS for RUINING it for everybody.
For once, the City actually sent a plow up our street to clear all the parking spots. But because YOU parked your Ford Explorer illegally (in violation of the clearly posted alternate side of the street parking regs) directly in the path of the snowplow before it came up the street, the plow had to swerve out to avoid your SUV and left a long trail of snow and ice slanting from the curb to where your truck was parked.
Now there's a huge pile of chunky, heavy, icy snow ruining three or possibly four parking spots in a part of the block where a lot of residents need on-street parking, THANK YOU SO MUCH FOR THAT.
P.S. I couldn't help but notice that you moved you truck to a clean spot on the other side of the street last night or this morning. Well played. You are a master of self-centeredness and disregard for your neighbors.
P.P.S. Are you also one of the geniuses who treat PMT's driveway as if it were a public parking lot? --see (
(e:paul,47906)
) and (
(e:paul,50830)
)


Permalink: Memo_to_YOU_parking_genius_.html
Words: 214
Category: food
01/21/10 07:46 - 29ºF - ID#50875
Guercio's
Can I just say how much I love Guercio's? I know their produce isn't as pretty as that supermarket chain that starts with W, but I freakin love the fact that I can pop over to Grant Street, load up on produce, Italian cheeses, extra virgin olive oil, and all manner of goodies and walk out of there with an enormous box of great food for what I would spend on two plastic bags of stuff at the big store. Man alive I love Guercio's!!!



Permalink: Guercio_s.html
Words: 85
01/19/10 08:55 - 30ºF - ID#50861
Otis pics
Our new pal, at the city shelter.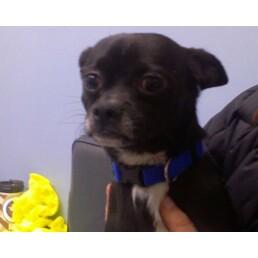 And at home, post-op and still a little woozy.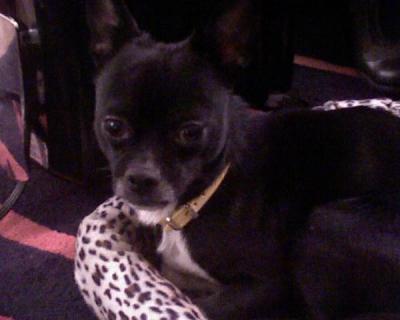 He's a good boy, even if he did poop on the rug this morning. Yes, the rug that really tied the room together.


Permalink: Otis_pics.html
Words: 43
01/17/10 09:12 - 37ºF - ID#50839
new addition to the family: Otis!
Tomorrow we pick up Otis, our new dog, adopted from the
City of Buffalo Animal Shelter.
We can't wait!!!
We looked around a lot trying to find the right dog for us and our 2-bdrm-apt-in-Allentown lifestyle. We're optimistic that Otis is that dog.
He's a little Chihuahua mix, black with white fur on his chest, muzzle, and paws. Unfortunately tomorrow he gets the ole snip-snip so he might not be himself for a couple of days.
We looked at a lot of dogs at the city shelter and at the Niagara SPCA (never made it to Erie during adoption hours) and also on Petfinder.com and I have to tell you there are so many great dogs that need a home.
More to come on Otis, but in the meantime, consider adopting a dog or cat from the city shelter. (I know I want to take home like 5 or 6, and I wish I could!!!!)
Some really special dogs that have been at the shelter for a while and need (and deserve!) a good home:
Blossom
(so sweet, and there since October 2009) and
Merlin
(super friendly and eager to please, there since November?). Also
Conan
(not for the faint of heart at 160 pounds! but super mellow and a sweet fella).
The people who work and volunteer at the shelter are great. If you're thinking of opening your home to a new dog or cat, definitely make it your first stop.


Permalink: new_addition_to_the_family_Otis_.html
Words: 239
<-- Earlier Entries
Author Info
Date Cloud
My Fav Posts
This user has zero favorite blogs selected ;(