07/13/10 10:46 - 75.ºF - ID#52163
Allentown Athletix Group Discount
Hello friends! I thought it was a shame for
(e:james)
' hard work to go to waste, so I used my "time to renew at Allentown Athletix" appointment to discuss with Bill, the manager, the possibility of reinstating the
(e:strip)
group discount. The answer is YES but we need people to sign up! (
(e:fing)
this applies to you too so don't get angry or anything just yet).
The more the better, but it looks like the magic number is 5. If we can get five members of
(e:strip)
(myself included) to sign a one-year commitment, the group rate would be $309 per person (a savings of $170/year over the regular rate).
Anyone who previously was an
(e:strip)
discount group member at AA (http://www.allentownathletix.com/Facilities.html) and who was told the discount was over but recently signed up for 180 "dollar days" is eligible -- with the group discount and a one-year commitment, the $180 already paid would be credited toward the $309 annual fee.
The big issue of course is coordination and getting enough people to commit. I'm willing to do the coordination part, but only if enough people express a SERIOUS willingness to sign on the dotted line. Not to be a bastard, but I don't want to waste a lot of time and effort if folks are just going to flake out at the last second.
So, if you're thinking about getting a new gym membership, or are a 2009
(e:strip)
group discount member coming up for renewal at AA (and not moving to Portland), and you are SERIOUS about making the commitment, then please contact me. If not, please don't.
Anyone who does contact me, I will be in touch. If we reach critical mass, we'll talk about the next step. OK?
Thanks for reading and I look forward to replies.
-
(e:chico)
P.S. Sorry that I have neither the wit nor charm of
(e:james)
. Curse my wretched sense of humor and lack of appreciation for polite society!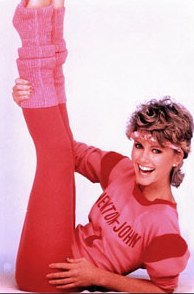 Permalink: Allentown_Athletix_Group_Discount.html
Words: 339
Last Modified: 07/13/10 10:46
<-- Earlier Entries
Author Info
Date Cloud
My Fav Posts
This user has zero favorite blogs selected ;(