Category: life maintenance
12/17/05 07:36 - ID#34619
soapy bubbles & fragrance
seriously L - O - N - G freakin' week...
Holiday parties, Work, Birthday Party, Traffic, Lostness in MD, Commuting, Lateness, Oversleeping, Not sleeping, can I say $$$, unfriendly bitchy ass people you can't seem to ditch!, Self Evaluations, Moodiness, Shopping, Lack of Holiday Shopping, Dirty Apartment, way...too much planning of crap to do, grocery shopping to do for holiday dinner yet to be planned, and the list could go on and on & 10 times out of 10 - I might just ignore it!!!

Where the Freak is My Calgon????

Wish I were going to the party tonight... Have Fun!




Permalink: soapy_bubbles_amp_fragrance.html
Words: 100
<-- Earlier Entries
Author Info
southernyankee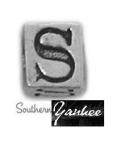 Date Cloud
Category Cloud
My Fav Posts
This user has zero favorite blogs selected ;(