Category: transportation
06/15/07 04:48 - ID#39680
metro tales
So I always tell people that there is @ least 1 crazy person on the metro - I get on today and this man is yelling the entire time to no one...
he screams about how he needs a lawyerr & how he wants Marion Barry's lawyer. Perhaps he wasn't so crazy afterall...
well, until he demanded that they release the videotape of him on the metro from a previous journey.
never a dull moment; You would just have to b there I guess...




Permalink: metro_tales.html
Words: 82
<-- Earlier Entries
Author Info
southernyankee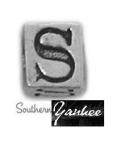 Date Cloud
Category Cloud
More Entries
My Fav Posts
This user has zero favorite blogs selected ;(