09/23/07 07:28 - 70ºF - ID#41274
Make up date
Tonight is my "make up date" with Steven Patrick, almost three years to the day (September 19, 2004) since he stood me and thousands of other adoring fans up due to alleged illness.

This better be good.




Permalink: Make_up_date.html
Words: 35
Location: San Francisco, CA
09/09/07 10:32 - 75ºF - ID#41024
behind the scenes
a little more up close and personal . . .





Permalink: behind_the_scenes.html
Words: 15
Location: San Francisco, CA
Category: video
09/05/07 06:33 - 74ºF - ID#40954
BM 2007
Probably the most obvious reason why I don't have a real job is because here I am posting about various topics only of interest to me instead of looking for one. But what the hell.
So, my ex hasn't returned from Burning Man yet, and no word from him. That's not necessarily ominous, since he didn't have a ride back, which means he probably got recruited to help with the clean-up of his theme camp's art installation. Although I don't know how much would be left to clean up from the 1,000-foot fireball of an exploding oil derrick.
Yeah, that looks like a mess. But cool! And maybe a little dangerous? It's not like they can test these things in advance. But I guess that's all part of the experience . . .
In other news, my building-mate did return from Burning Man intact. Thank God! Since the plan I had for his cat to fullfill his financial obligations by co-writing a "Fung Shui for your Cat" book with me has already been done. I'm always behind the curve.
Anyway, as long as I'm posting Youtube videos, I think it's high time you met him. He's the one on the left, and his twin brother is on the right.
Oh, and he didn't actually run into Mark at BM as reported in
(e:twisted,40896)
, he was just kidding about that. Guess that's what I get for owning a building with a comedian, haha.
p.s. -- don't I get a bronze medal for "peep most likely to go bankrupt due to estrip-dependency"? Or maybe that's too long for an honorary title, haha.


Permalink: BM_2007.html
Words: 274
Location: San Francisco, CA
Category: music
09/04/07 06:20 - 76ºF - ID#40933
ticket futures
Jesus Christ. Tickets for Morrissey's "4 night residency" at the Fillmore are priced at $65. And they're already asking $158-183 each on

StubHub, even though they don't go on sale until Sunday 9/9.
Ouch. Doesn't Steven Patrick realize he still owes me from canceling at Now & Zen Fest 2004? Probably not. Oh well, maybe I should just suck it up and buy two tickets at the Fillmore box office, then sell one for $130 and call it even.


Permalink: ticket_futures.html
Words: 81
Location: San Francisco, CA
09/02/07 07:18 - 76ºF - ID#40896
No Good Can Come Of This
I got word from my building-mate he won't be back from burning man until tomorrow instead of today as originally planned. Oh, and he ran into my ex on the playa. Now, I'm sure there are many more interesting topics of discussion at hand than little old moi. But the thought of my brand-new co-tenant and my 7-year-ex burn-bonding and possibly trading life stories without me being there to defend myself (it's all about spin-control) kind of freaks me out. I guess that's what I get for staying home with the cat.

Update: Turns out he was just kidding about running into my ex (I set myself up for that one). I'm so gullible!



Permalink: No_Good_Can_Come_Of_This.html
Words: 114
Location: San Francisco, CA
Last Modified: 05/25/11 12:36
09/01/07 02:44 - 66ºF - ID#40883
Jack
Yeah. Don't ask me to explain this.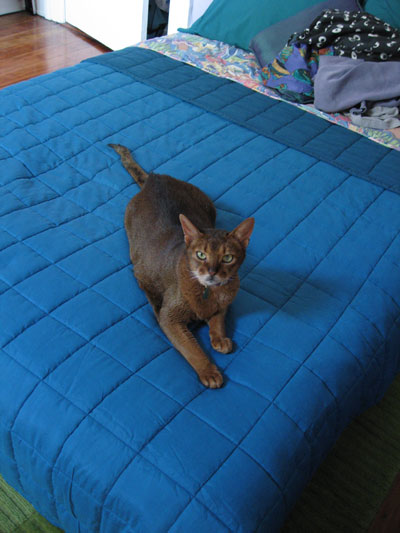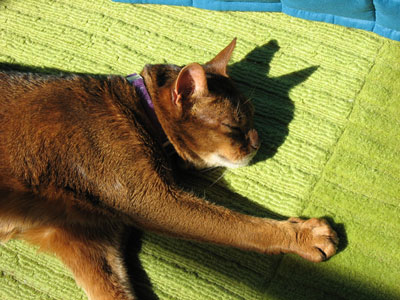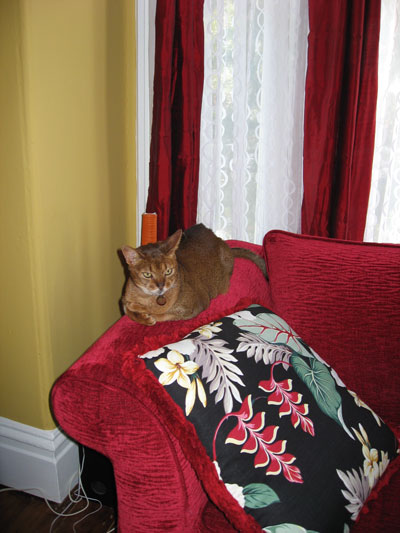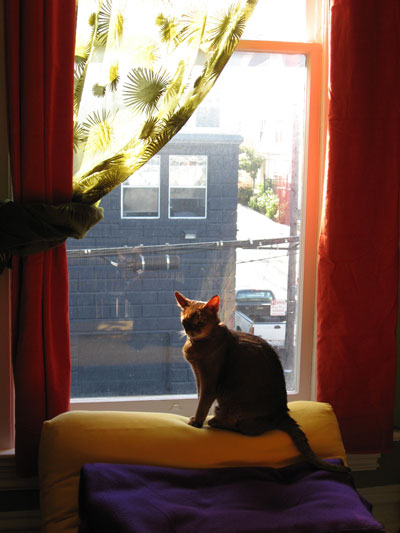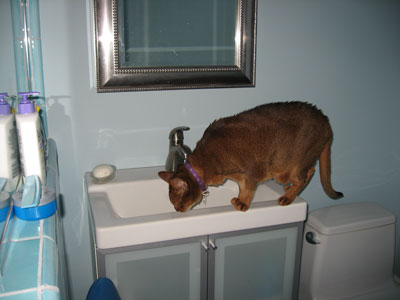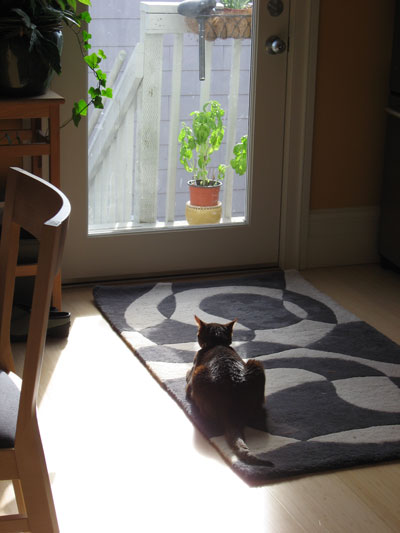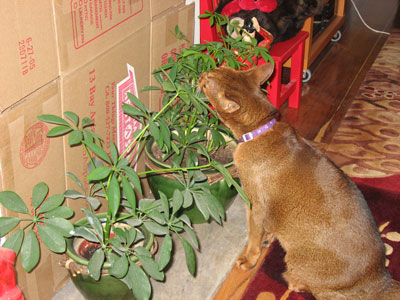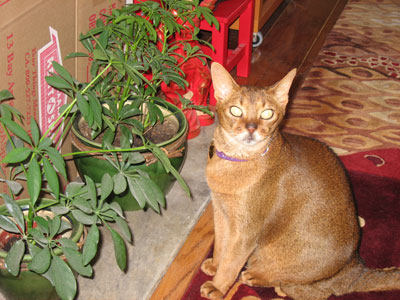 (e:Paul)
, don't worry. your jackets are already packed for UPS to avoid possible catamination, haha.
p.s. -- I have an epic craigslist story to tell, which might be interesting on a slow news day. But considering this is a dual-peep birthday weekend, probably not that interesting right now. Happy Birthday
(e:Terry)
and
(e:Mike)
!


Permalink: Jack.html
Words: 73
Location: San Francisco, CA
Last Modified: 05/25/11 12:31
Category: volunteer
08/15/07 08:46 - 76ºF - ID#40567
decisions, decisions
There are currently 562 [link="http://www.volunteermatch.org"]volunteer opportunities[/link] within 5 miles of my zip code.

Maybe I should start out with something easy like:

"Popcorn maker for movie days at homeless shelter"
or
"Pub Crawl Tour Leader" (?!!!)

Although I was thinking more along the lines of:

"STOP BAY AREA KIDS FROM GOING TO PRISON!"

That sounds like a good use of time. Especially considering a gang of potential lawbreakers is even now whooping it up at the playground next to my building. (No offense, kids.)

Although, some of these other options are just so intriguing, like:

"Shamefree Blogger in San Francisco" (I'm shamefree all right, but not for lack of trying).

"Volunteer Victim for Advanced Medical Life Support Class" (Get felt-up by a stranger for charity).

But mostly I'm leaning towards a rash of postings for the Neighborhood Parks Council's new online Park Kiosk, including:

"Building a Flickr Presence on our New (DRUPAL) Web Site"
"GIS-KML-Google Earth Pro Volunteer"
"Photo-Journalism/Social Documentation"

Maybe I'll do one "fun" thing and one "socially responsible" thing. Since the juvenile delinquents of tomorrow are already at the neighborhood park, that could work out.





Permalink: decisions_decisions.html
Words: 185
Location: San Francisco, CA
Category: life
08/06/07 07:31 - 80ºF - ID#40414
check it out!
notice anything odd about this screen shot?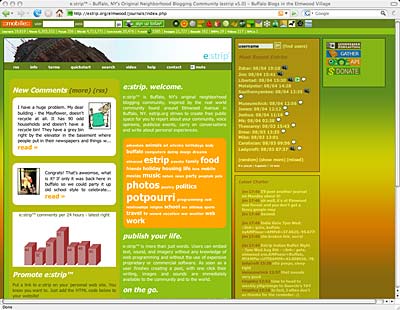 EXACTLY! Hallelujah! It finally works again! I have no idea why, but who cares.
Just in the nick of time too, since my new online banking site (I decided opening a joint account with my new TIC partner would be a good opportunity to switch my personal accounts too) doesn't like Safari. Their tech support was actually very responsive. But when I told them my text settings were not causing the problem (see gigantic navigation buttons filling the entire screen below), they told me what I knew was coming all along. The problem is I'm using a Beta version of Safari. (Or at least, that's their out.)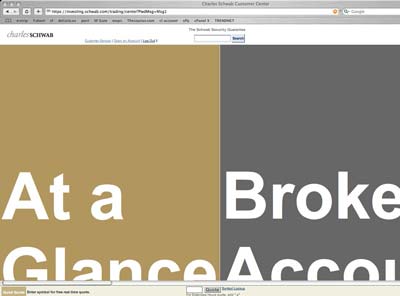 They suggested I use Firefox, or revert back to Safari 2. Obviously, I'd rather slit my wrists than revert back to Safari 2. So I gave Firefox another go.
Amazing. I have another lease on life. If only I could find the time to have a life...


Permalink: check_it_out_.html
Words: 163
Location: San Francisco, CA
Category: family
08/01/07 11:18 - 91ºF - ID#40348
My niece is a rock star
At least, she looks like one.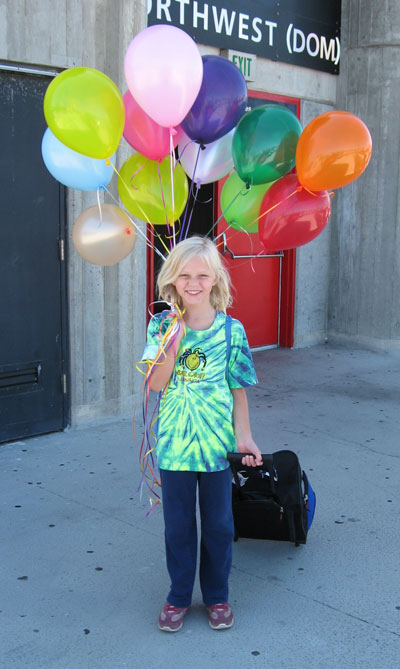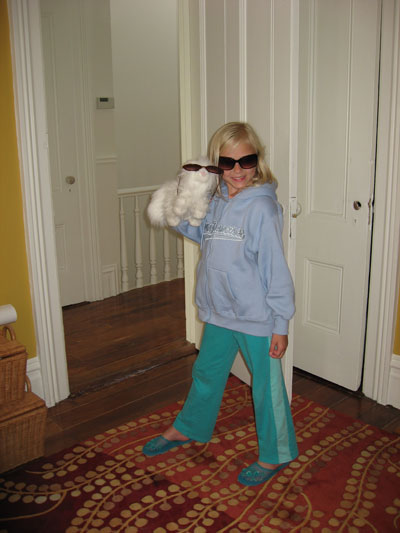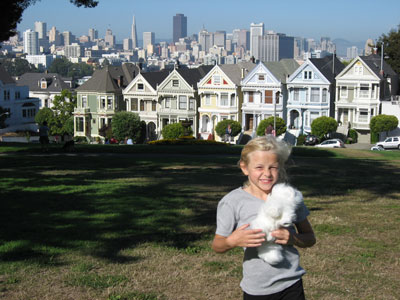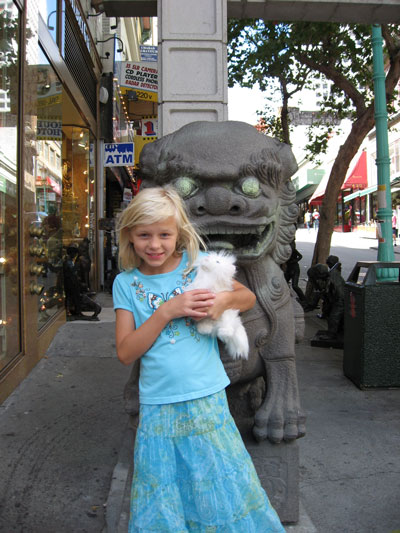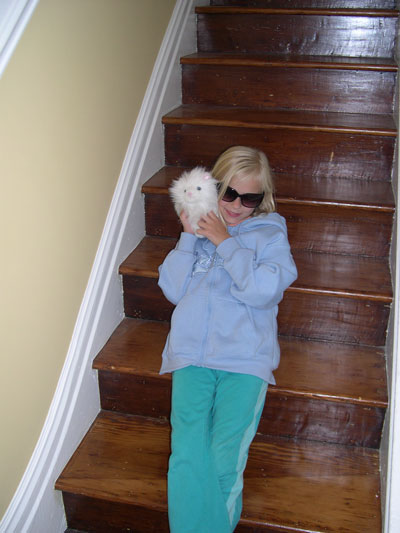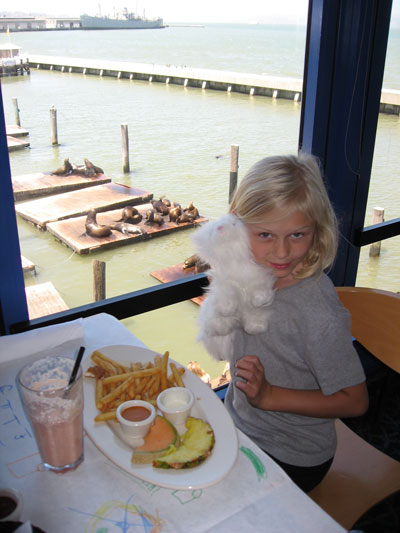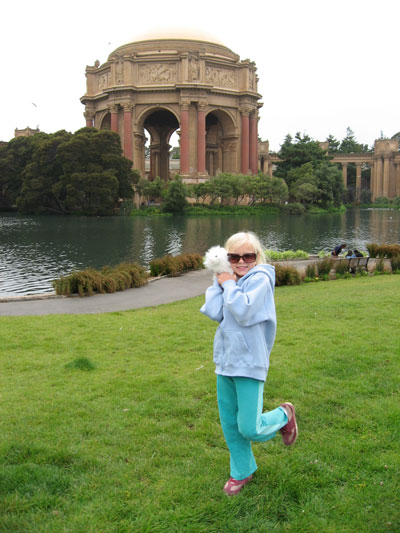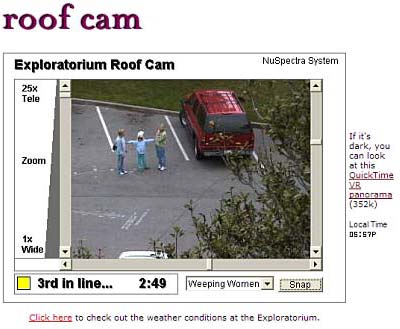 Snap shot from the Exploratorium

Roof Cam. That's my niece in the middle with her
(WIKIPEDIA - Webkinz)
Webkinz cat, Fluffy, on her head.
p.s. -- next time I'll know where to park my car so my estrip bumper sticker can be in the shot, haha.


Permalink: My_niece_is_a_rock_star.html
Words: 72
Location: San Francisco, CA
Category: music
07/26/07 09:56 - 78ºF - ID#40264
time vs. money vs. happiness
I am woefully losing that battle.
In a nutshell. I promised my Grinderman (aka Nick Cave and the Bad Seeds) ticket for tonight to a true fan so I could see Eisley. You've never heard of them, but when I saw them the time before last, I was also short on time due to leaving for a 2 week vacation the next day. Seemed like a stupid idea to see a band instead of packing in advance of my 7am flight. BUT that show resounded in my mind for the entire trip. Certainly got my $16 worth.
Tonight I have to bike down to GAMH to pick my my ticket when doors open at 8pm and hand it over to Carolin, then backtrack to the Swedish American Hall for Eisley (show starts at 7:30!!! who the hell starts a show at 7:30? Luckily there's one opening band, but still).
So Tegan and Sara was fucking amazing. They "warned" the audience they would be playing their new album in it's entirety first, and they went straight through all 14 songs. There were a few good ones, but nothing remotely comparable to the second half of their set. Damn, they wrote some great fucking tunes.
I would tell you more about how and why I dyked out for the show, and how they played Kimya Dawson - I Will Never Forget before the show, and about running into Steve #1 [inlink]twisted,36581[/inlink] at the free Virgin in-store show, and the goddamn blood blister I got while contorting myself to chain my bike outside the store because I was in a hurry...
Ouch!
...but I have to get going.


Permalink: time_vs_money_vs_happiness.html
Words: 271
Location: San Francisco, CA
<-- Earlier Entries