08/18/08 10:44 - 68ºF - ID#45364
Google Dance
I will FINALLY get to verify a bit of Google-lure first-hand. Namely, heated toilet seats

at Googleplex world headquarters. You can bet your bottom-dollar my tushy will be the judge!
I really didn't do anything to deserve this honor, other than register as a platinum (whatever that means) attendee to the Search Engine Strategies conference. Mostly I'm having major flashbacks to the last time I was in San Jose to drop
(e:Paul)
off at his conference. Not much has changed since then, I'm sorry to say.
I wish
(e:Paul)
and
(e:Iriesara)
could join me this time!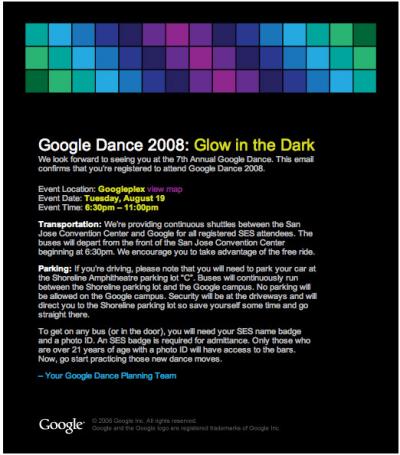 Permalink: Google_Dance.html
Words: 114
Location: San Francisco, CA
<-- Earlier Entries