10/27/07 12:00 - 56ºF - ID#41827
Scenes from an art de-installation
My life has been chock-full of coincidences lately. When I started working downtown, I decided to have lunch with Mark's Burning Man sculptures. Took a pic while I was at it.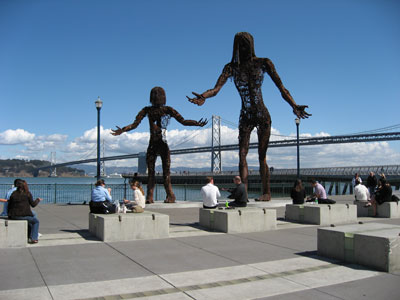 A few weeks later (looks like they're going to keep me, btw), I felt compelled to bring the camera to work again. That day they brought in a crane and a flatbed trailer to haul the sculptures away. I shot a few pics again. It was sad.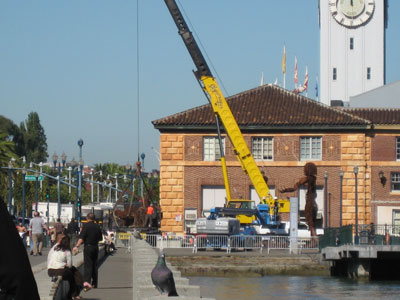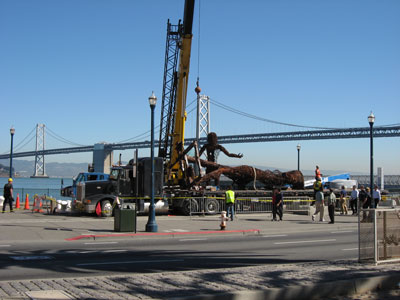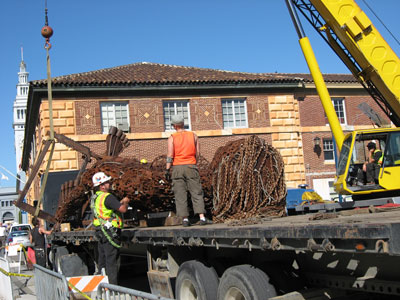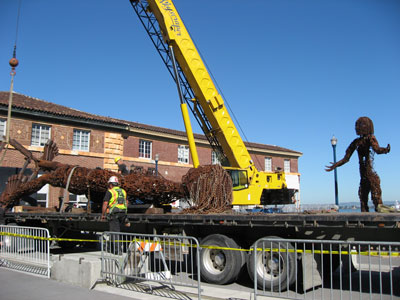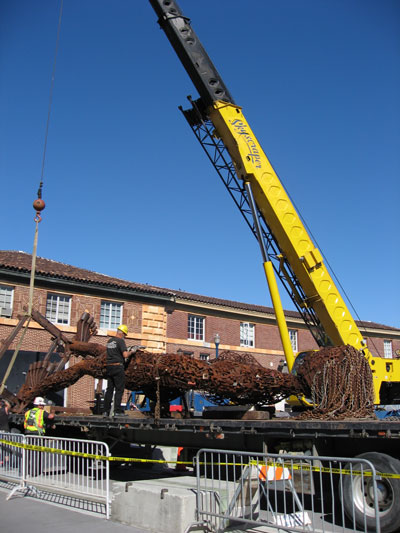 I love commuting by bike. That phrase cannot even come close to describing the experience . . . Maybe I'll try to describe it later.


Permalink: Scenes_from_an_art_de_installation.html
Words: 112
Location: San Francisco, CA
10/19/07 10:34 - 56ºF - ID#41720
live 4 2day
weird week, in more ways than I can say here.
First, some scenes from a housewarming party: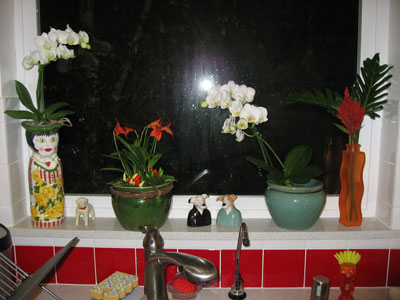 Kitchen sink. Might as well make it scenic, unless you're oh so cynic?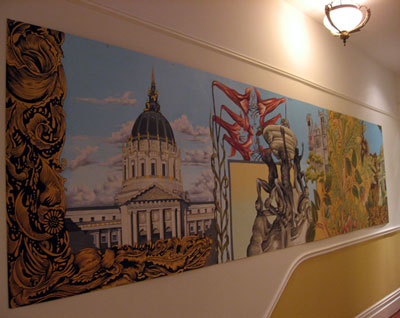 My new neighbor/building-mate helped me hang my murals at 7am the day of the party.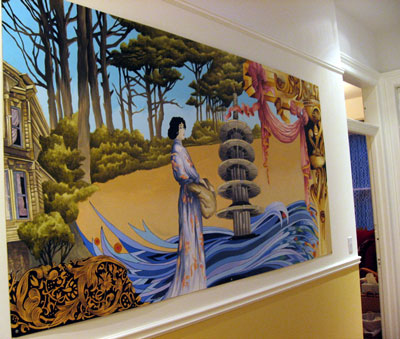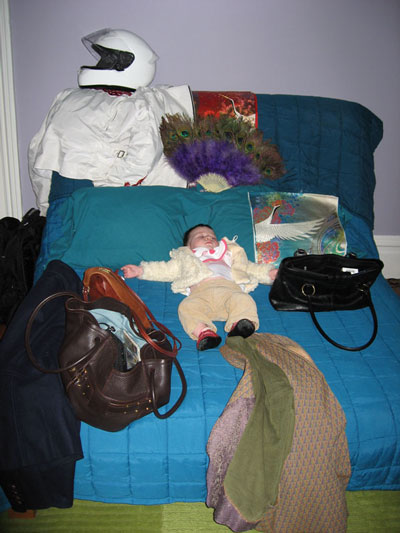 Proof I can still out-drink someone!
The next day, my boss at Autodesk left the company abruptly. Hopefully they'll want to keep me around for a while longer, so I can make enough $ to pay my property taxes?
ps -- I wish I could show you this fabulous color of Cons I want to buy, but they are hard to pin down. I still have $40 credit to spend. No time like the present . . .


Permalink: live_4_2day.html
Words: 127
Location: San Francisco, CA
<-- Earlier Entries