Category: olympics
04/09/08 11:14 - 53ºF - ID#43968
Another Day, Another Protest
Weird day. Much to say about it! Here are some pix.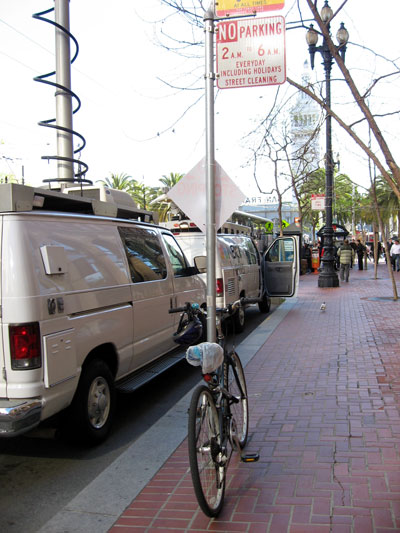 I was glad to see my regular parking spot was available, considering all the hoopla!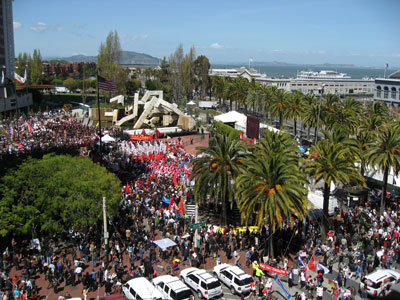 View from my office of the plaza where the torch was supposed to end up.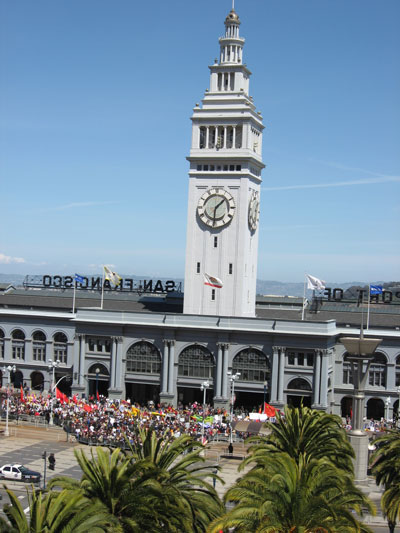 Crowd at the ferry terminal clock tower.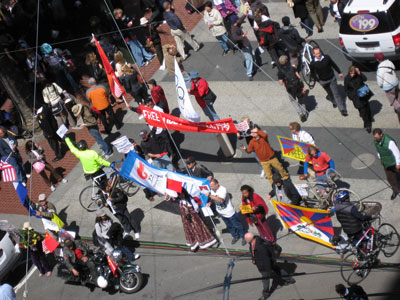 Close-up of protesters. They don't look that scary!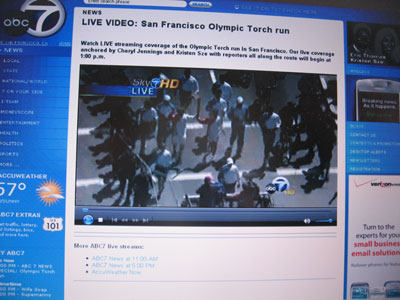 Yeah, I did get to see the torch. On streaming video.
ps--I did tell you all about the cats right? They're still here . . .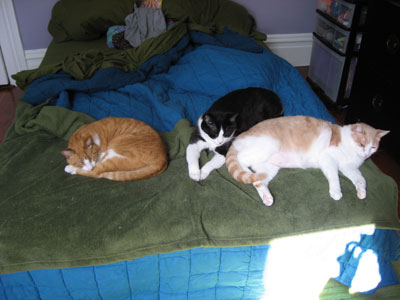 Permalink: Another_Day_Another_Protest.html
Words: 91
Location: San Francisco, CA
Category: olympics
04/08/08 10:46 - 56ºF - ID#43957
torch song tragedy
It's so weird (but cool) to have my commute to work directly affected by the Freedom Torch and the Olympic Torch.
Today I couldn't cut through Civic Center plaza like I usually do because of the

Freedom Torch. A small price to pay for freedom.
Tomorrow we are being advised to work at home because the

Olympic Torch (and any incidental protests) are scheduled to get their 15 minutes of Pacific Coast fame mere yards from my office.
Oh yeah. I'm really going to work from home then!


Permalink: torch_song_tragedy.html
Words: 116
Location: San Francisco, CA
<-- Earlier Entries