Category: cooking gone rry
11/05/06 01:01 - ID#34688
what the damn!!!
I have seriously been feening Rice Krispie Treats for two weeks! I walked to 7 Eleven last week to buy my ingreds. but to my astonishment, they do not sell marsh-a-mallos! Nor do they sell Rice Krispies!!!
WTH???
So I came home and found about 15 hard marshmallows and some remaining rice krispies to concoct my treat. Needless to say I didn't have the same gratification as I would have if they were quite fresh.
I am just in an anti grocery store mood this month. I'd rather eat out every day then go to the market at this point.
Moving on,,, I found marshmallows @ Target Greatland yesterday but again - no krispies!!! So I make another trip - to the market I go to get the main ingredient.
Now I am ready to make my snack! All gooey yuimminess ready to be inhaled...
But alas, I still came up empty handed. (Read On)
I made it in my nice Pyrex dish in the microwave.
This is what happened as Snap Krackle & Pop screamed: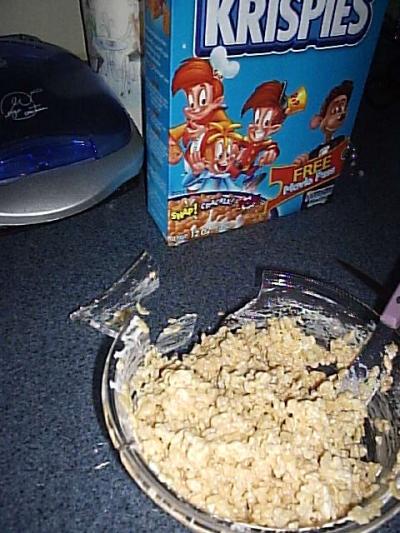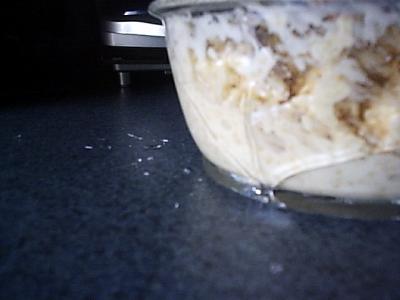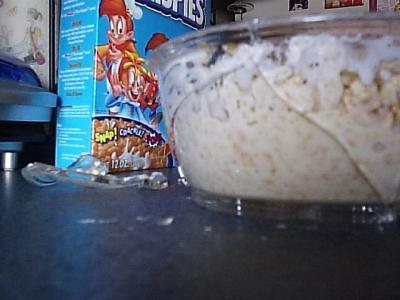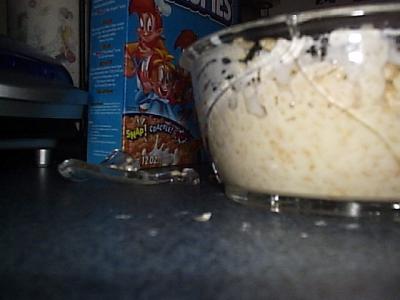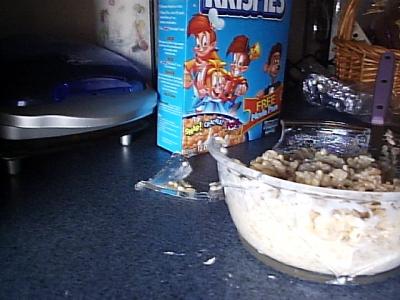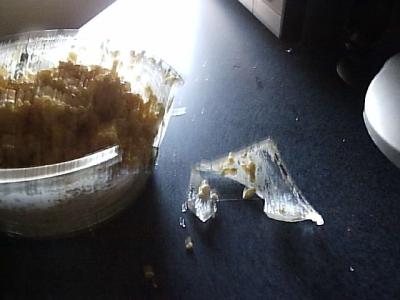 Shards of glass everywhere! I think I may have swallowed some...
& No I didn't continue to eat any after the explosion!!! I started a new batch : )
See Safety Issues Here:

& Here:



Permalink: what_the_damn_.html
Words: 231
<-- Earlier Entries
Author Info
southernyankee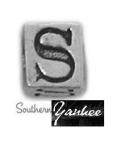 Date Cloud
Category Cloud
More Entries
My Fav Posts
This user has zero favorite blogs selected ;(