Category: comedy
09/14/05 08:25 - ID#34599
comedy of errors...
home late. missed my appt. drats.
day @ length. was everyone satisfied?
fundraisers galore. life changes for all. so many different paths shooting in every direction possible.
good girl vs. bad girl > what went wrong? Everyone is entitled to live a little. suppose you learn @ what cost...
time ticks. time tocks.
sadness persists through the surface. of happines.
parties, outings, wrong perceptions. who will ever know?
tiredness - extreme. boredom - continuous. happiness - still eternal.
time out!
what comes next?



Permalink: comedy_of_errors_.html
Words: 80
<-- Earlier Entries
Author Info
southernyankee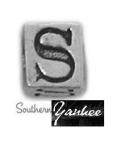 Date Cloud
Category Cloud
My Fav Posts
This user has zero favorite blogs selected ;(