Category: work
12/20/07 06:07 - 31ºF - ID#42602
The End of the Road
Just found out I'm starting a long term part time contract after christmas, which will nicely complement the other contract I have at Roswell. This means a blessed end to the ragged edge of living week to week at the mercy of 'small' projects, that always get out of control. It also means that I can calm down and focus on two things instead of juggling a half dozen at any given time. This is really good news! Looking forward to 2008 :)
Happy Cookie Time!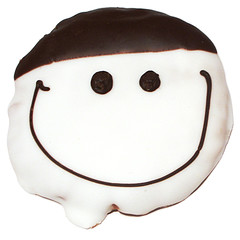 Permalink: The_End_of_the_Road.html
Words: 86
Location: Buffalo, NY
Category: economy
12/20/07 11:39 - 33ºF - ID#42598
OMG SWEAR WORDS
Albert L. Lord -

How good is this? Steve, let's go. There's no -- no questions. Let's get the fuck out of here.

The head of Sallie Mae, at the end of a financial conference call said this, causing the price of Sallie Mae stock to drop 20%, apparently.
If he keeps swearing maybe they will go out of business and none of you will have to repay your student loans.


Permalink: OMG_SWEAR_WORDS.html
Words: 77
Location: Buffalo, NY
Category: internets
12/19/07 07:47 - 34ºF - ID#42587
IE8 passes Acid2
IE8 passes Acid2:

(Acid2 Guide

)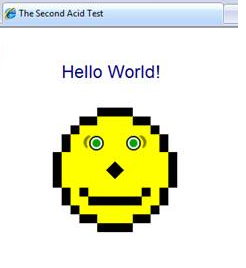 If that is not exciting for you, don't worry, but it is for me. And, Internet Explorer, Welcome to the 21st century, you old heap of junk, you!


Permalink: IE8_passes_Acid2.html
Words: 52
Location: Buffalo, NY
Category: estrip
12/18/07 08:36 - 29ºF - ID#42573
The 300
In your face, 250+!



Permalink: The_300.html
Words: 3
Location: Buffalo, NY
12/18/07 02:43 - 31ºF - ID#42572
Lunch
We went to Buffalo General Hospital today. Pretty good food. Including what was apparently an 18" steak egg roll.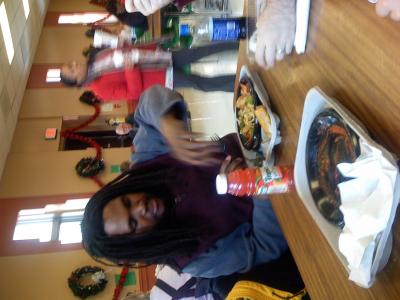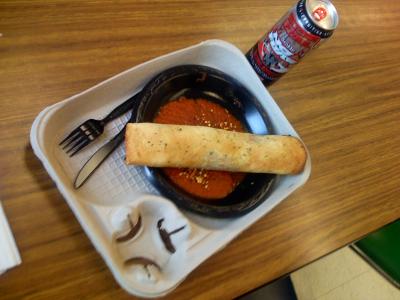 Permalink: Lunch.html
Words: 24
Location: Buffalo, NY
Category: sick
12/17/07 02:19 - 26ºF - ID#42554
Flu
I thought my stomach was tied up in knots due to stress, turns out it's the stomach flu. If only all things were as easy to solve as just waiting a couple days.



Permalink: Flu.html
Words: 33
Location: Buffalo, NY
Category: culture
12/16/07 08:06 - 25ºF - ID#42547
Speedracer the Movie
Good or Wack?



Permalink: Speedracer_the_Movie.html
Words: 10
Location: Buffalo, NY
12/16/07 03:30 - 25ºF - ID#42537
Snow
So much snow. Stuck inside. Wish I had some cocoa.



Permalink: Snow.html
Words: 10
Location: Buffalo, NY
Category: life
12/15/07 07:49 - 20ºF - ID#42528
Freaking Out
I'm forcing myself to take today off. I was so busy all week, I've got 100 unread messages in my inbox and a million things to do, but I'm refusing to do anything today. Trying to relax. I used to party and slack off and stay out all night, and that was about it - the entire story of my early 20's.
Now I freak out about everything and can't stop to take a day off from work and am always panicked about not getting enough done. Lame. And counterproductive, I just get burned out and can't work all day every day anyways, so what's the point of going to extremes? So I'm sitting here trying to breath and read a book. And posting on
(e:strip)
. Wish me luck :)
On another note thanks for stopping by the pot luck everyone! I didn't do much except pick a date, and you all come through with delicious food and some great conversation. You all are the reason for its success. Cheers!


Permalink: Freaking_Out.html
Words: 169
Location: Buffalo, NY
Category: humor
12/13/07 12:45 - 23ºF - ID#42497
For Your Consideration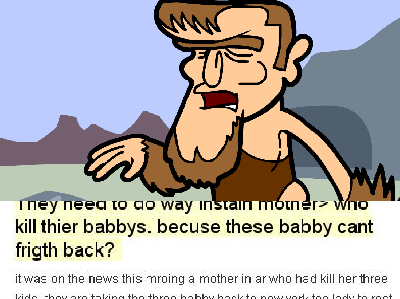 Follow the link and see:
How is babby formed?
(sound / video)


Permalink: For_Your_Consideration.html
Words: 13
Location: Buffalo, NY
<-- Earlier Entries