Category: working out
05/03/06 11:25 - ID#34643
waaah
working out wears me out but I want to lose weight. sounds like a common theme around the estrip community. I guess I had too much fun on the town in the past year which has taken a toll on my little frame : (
or maybe its the long ass daily commute which I cannot complain enough about...Friday=2.5 hrs to get to work. Another 1+ hr to get home.

I should be asleep instead of posting. But I'd like to spend some part of the day with relaxation time.

Abs were hard tonight but well worth the pain : )

I hope I stay on track and get rid of 2lbs a week. I'd be happier and I wouldn't look like star jones.

I enjoy the workout but I feel so out of freakin' shape. This is the ultimate goal - to get back into shape so that I can join the adult gymnastics gym and look hot to boot!!! I can't wait to have rock hard abs so I can mount the parallel bars and twirl to my hearts content <sigh>

pictures to follow later of my progress. well, maybe.



Permalink: waaah.html
Words: 190
<-- Earlier Entries
Author Info
southernyankee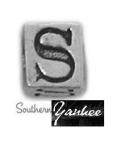 Date Cloud
Category Cloud
More Entries
My Fav Posts
This user has zero favorite blogs selected ;(