Category: in total darkness...
06/11/06 04:19 - ID#34649
power outages
so I am sitting here in the dark with no power. In and out of a half slumber, I heard a loud kaboom... then darkness fell over the room. luckily, one wall seems to have juice. this happens to be the computer wall. too bad my pc is a bunch of crap that i've tried to reboot for the past hour! so I can charge my cell, bake a cake (if I had eggs) and brew a pot of coffee if need be... The refrigerator didn't make the juiced side of kitchen. good thing I ordered in last night instead of buying $20 worth of groceries...



Permalink: power_outages.html
Words: 105
<-- Earlier Entries
Author Info
southernyankee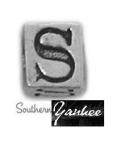 Date Cloud
Category Cloud
More Entries
My Fav Posts
This user has zero favorite blogs selected ;(