Category: technology
01/24/08 04:27 - 21ºF - ID#43015
Totally Worth It
OK, so I've had this new laptop for a week (upgraded from a MacBook to a MacBook Pro). At first I was really nervous that I just wanted to upgrade because I wanted the latest and greatest, but didn't really *need* the latest and greatest. It turns out that it was totally worth it.
4gb of RAM. I can run all the programs that I need at the same time instead of starting them up and shutting down throughout the day. In the case of making web graphics, this is a huge time savings. Text editor, App Server instances, Photoshop, Fireworks, Lightroom, MS Office, News reader, FTP client, Safari, Firefox, SQL client, iTunes, iChat OmniFocus, Mail, and half a dozen other programs all open all day long. And - I can leave one or two Windows VM instances running in the background all the time. Again, huge time savings in testing web apps.
Rock solid. This laptop just doesn't seem to hesitate. It is always ready to go when I need it. No hardware trouble, sleeps and wakes up fast.
Bigger screen. Awesome, more room to work.
Metal enclosure. Feels more rugged.
Firewire 800. Super fast external storage.
Dual DVI out for a large external monitor.
This is my most favorite computer of all computers that I've ever owned in the last 20 years.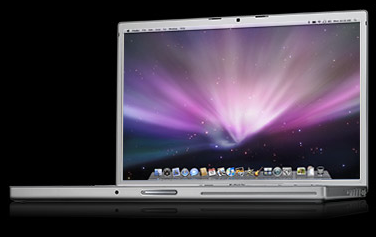 Permalink: Totally_Worth_It.html
Words: 224
Location: Buffalo, NY
Category: technology
01/23/08 02:29 - 21ºF - ID#43001
Paul's New Phone?
It has jewels!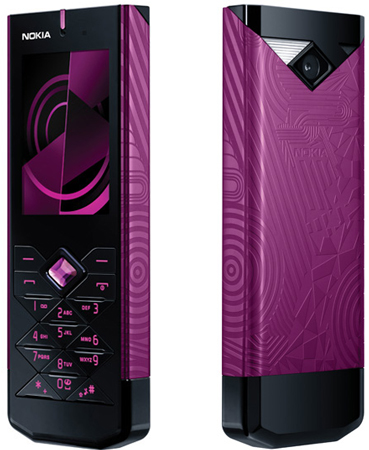 Permalink: Paul_s_New_Phone_.html
Words: 6
Location: Buffalo, NY
Category: family
01/22/08 04:38 - 30ºF - ID#42987
What is my dad getting up to???
Looks pretty scandalous to me.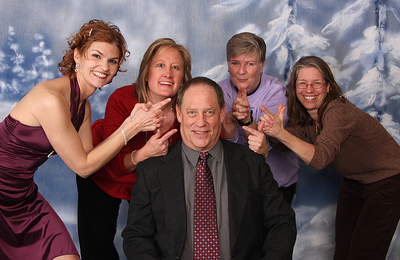 Permalink: What_is_my_dad_getting_up_to_.html
Words: 7
Location: Buffalo, NY
Category: photos
01/21/08 07:37 - ID#42979
Week in review...
Teach your kid to respect women or we'll send him to Guantanamo Bay!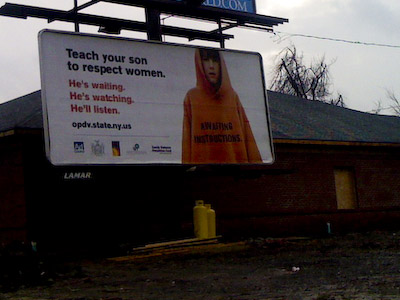 Setting up new computer this weekend: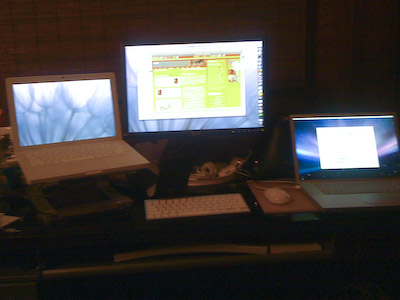 We went to
(e:Janelle)
and
(e:Drew)
's for an afternoon of fun on MLK day.
I won Balderdash (like always!)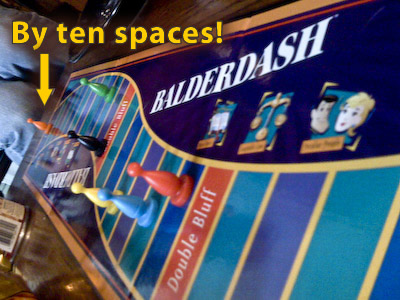 Drew won Apples to Apples: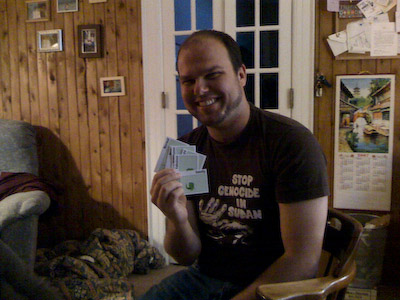 And after Drew and Janelle's soiree we went out to Left Bank for dinner (it's
(e:James)
and my 3 year anniversary today)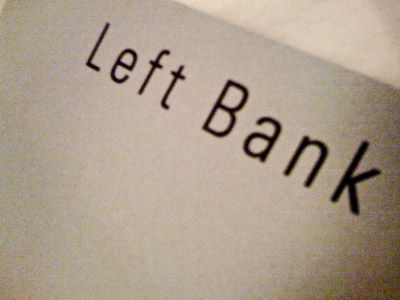 Delish!


Permalink: Week_in_review_.html
Words: 79
Location: Buffalo, NY
Category: art
01/20/08 06:27 - 11ºF - ID#42964
Desktop Backgrounds


Permalink: Desktop_Backgrounds.html
Words: 15
Location: Buffalo, NY
01/19/08 09:24 - 13ºF - ID#42958

Saturday Night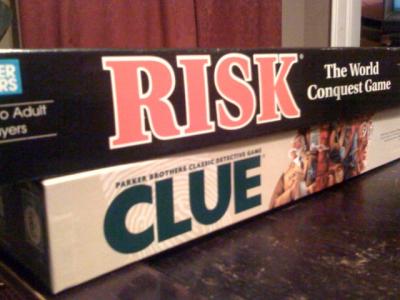 Permalink: Saturday_Night.html
Words: 2
Location: Buffalo, NY
Category: estrip
01/19/08 12:16 - 28ºF - ID#42947
M and M Slogans
Help me pick out what to have written on the official
(e:strip)
M&M's that I plan to order in time for the next party.
Here was my first thought: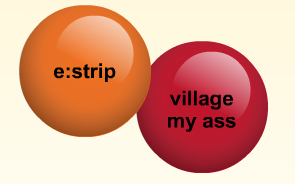 But, unfortunately they do not allow swearing.
Rules: we can have two different slogans, and each one can have two lines of 8 characters each, and they must be G-rated.

Another try: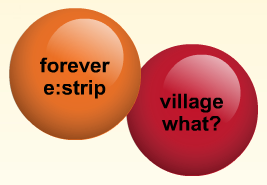 Permalink: M_and_M_Slogans.html
Words: 72
Location: Buffalo, NY
Category: tech
01/18/08 09:58 - 28ºF - ID#42943
Setting up new computer...
Somehow in the whole exciting adventure of getting a new computer I somehow lost sight of the fact I'd have to spend all weekend setting it up and tweaking it.

So many things to install...



Permalink: Setting_up_new_computer_.html
Words: 35
Location: Buffalo, NY
01/18/08 10:47 - 27ºF - ID#42936
VERY FUNNY UPS!
So, UPS says I wasn't here to sign for the package this AM when I specifically took off work to be here.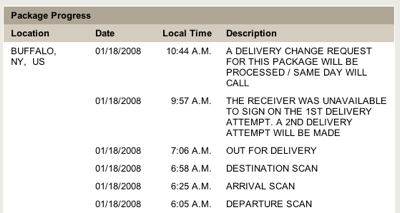 I bet there was a garbage truck on our street at the same time and the driver just said fuck it and went on to the next block.


Permalink: VERY_FUNNY_UPS_.html
Words: 52
Location: Buffalo, NY
Category: apple
01/16/08 11:09 - 30ºF - ID#42921
New Hardware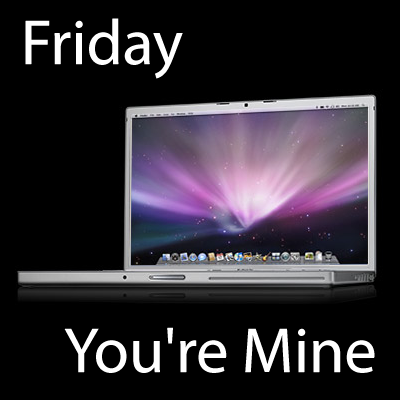 Permalink: New_Hardware.html
Words: 2
Location: Buffalo, NY
<-- Earlier Entries