Category: traffic
08/19/08 06:23 - 67ºF - ID#45368
yeah paul
It happens to me too. Today is the second day of football practice: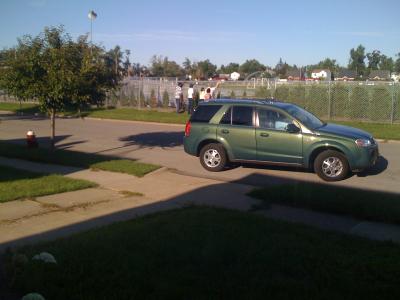 Notice the situation: has parked illegally across my driveway to avoid parking illegally next to a fire hydrant. Had furthermore left the car unattended for several minutes, which was what seriously irked me. Had enough sense to pull away when I pulled out the camera.
Earlier this morning they ticketed a station wagon for, boringly, parking in front of that self same hydrant. If I start calling these in, I wonder if the town will start paying me commission?
- Z


Permalink: yeah_paul.html
Words: 96
Location: Buffalo, NY
Category: nsfw
08/17/08 02:10 - 73ºF - ID#45350
what makes her special
She sends me a photo, and some commentary.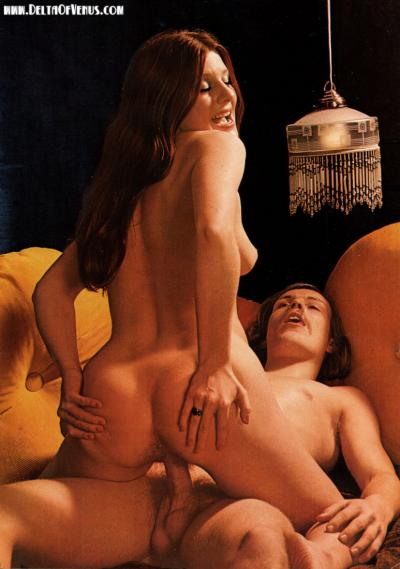 But this is not the commentary of any Earth being:
'I don't even know how you'd process a photo to get it to look like that ... Grooviest is how the light fixture is hanging off-center.'
- Z


Permalink: what_makes_her_special.html
Words: 48
Location: Buffalo, NY
Category: geeky
08/09/08 06:53 - 69ºF - ID#45290
perverser
I had started this project a while ago
(e:zobar,39008)
but then my hard drive crashed and other things came up. I had some free time to myself this week [go figure] and so I started again.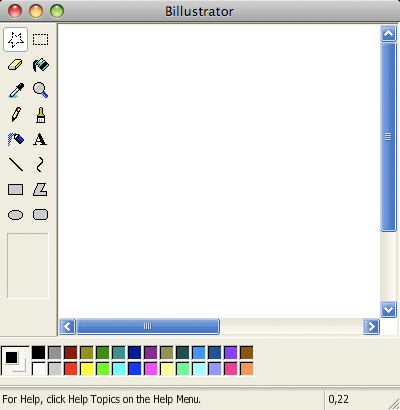 Here's a demo

that doesn't do anything except look pretty. Er, ugly. It's weird enough seeing it in Mac OS X; bringing it up in Windows is more like: that isn't supposed to be there.
<geeky>I've switched from Java to Flex 3; the screenshot is the AIR app, and the link is the Flash app. I've had to build my own xp/Luna skin for Flex, since Flex only comes with the Halo skin. The Luna skin can be separated out for another project - not that there's any reason for it - but it's only as complete as I need it.</geeky>
- Z


Permalink: perverser.html
Words: 155
Location: Buffalo, NY
Category: misc
08/08/08 11:22 - 62ºF - ID#45275
yowza
Holy schlamoly! Woke up at 4am to the sound of a half-dozen sirens screaming down the street. Normally I would roll over and go back to sleep, except for the strong smell of smoke all up in here. Went to the window and saw a rising cloud not too far away, and I thought I heard walkie talkies. Shit man! I'm not proud, I'm a gawker. Put on some clothes and went to see what was going on.
The smoke was like a fog blowing down Kenmore Ave, which was impressive since it turns out the fire was almost a mile away. They'd blocked off the street and though the second floor was still on fire, they seemed to have it under control by the time I got there. I was right across the street but the smoke was so thick I still couldn't see the building - I only found out just now which one it was. Some residents within eyeshot of the fire said they saw crazy high flames coming out of the thing when it started.
Anyway, if this

is yours, um.
Here's the report from WIVB

- they say the building may have been struck by lightning, dang.
- Z


Permalink: yowza.html
Words: 232
Location: Buffalo, NY
Category: a series of tubes
08/06/08 10:57 - 72ºF - ID#45250
f#*k%£g monkey
Adobe AIR is an impressive* new technology that the BBC has used to produce a swearing Olympics monkey.

Although they've since updated the application, the list of swear words has [of course] been archived online elsewhere

. George Carlin eat your heart out, they've got 1,400 listed here.
- Z
_______________
I wrote the scoreboard/advertising/multimedia controller for the QCRGs using the AIR beta, and that's some dang heavy lifting. So far commercially it seems to mostly be used for the kind of application that Marketing thinks would be great but which ends up taking up way too much desktop real estate and provides too little functionality for the amount of advertising it spews for anybody to actually use it,** which is a real bummer.

Guilty as charged. But I only did*** the Mac version and I used Objective-C, which at least excuses it from this conversation. Don't bother looking for it though, it only works in Baltimore.

I will make it up to the Internet, I promise. More later, maybe.


Permalink: f_k_g_monkey.html
Words: 181
Location: Buffalo, NY
Category: food
08/04/08 04:36 - 79ºF - ID#45240
hey everybody!
Rice Krispie Treats!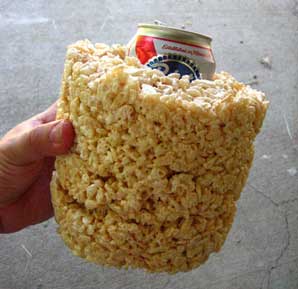 Also: successfully nailing Jell-O to a wall.*

Conclusion: There is still good in this world.
- Z
_______________


Permalink: hey_everybody_.html
Words: 31
Location: Buffalo, NY
Category: misc
08/01/08 04:28 - 78ºF - ID#45219
random acts of randomness
The suburbs are boring and humorless. So when you see something like this on your street you know that's a special thing.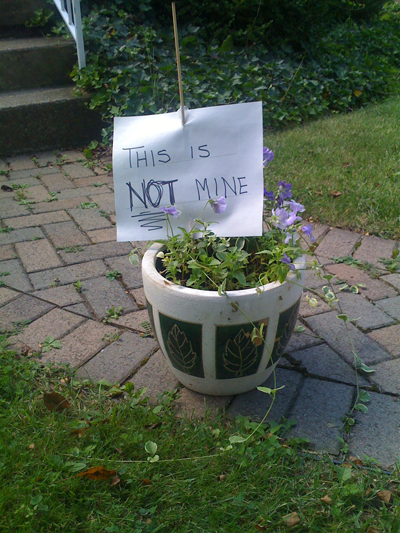 - Z
_______________
I am blogging a lot lately because B is out of town and Chita Rivera doesn't like my jokes.


Permalink: random_acts_of_randomness.html
Words: 45
Location: Buffalo, NY
Category: neighbors
07/31/08 10:28 - 73ºF - ID#45203
gripe gripe gripe
I have a lovely sunporch off the back of my house, with big screened windows all around and an aluminum roof that goes pok pok pok in the rain. We have a table and a couple relatively comfortable chairs out here, a minifridge stocked with beer and lemonade, and we'll usually move the couch out here for the summer. Now that I work from home, this is my office too. This right here is what summer is about.

I live in a section of town where the houses and yards are very small. I do not see this as a problem. I have neighbors who I think secretly or publicly hate me, but oddly enough I don't see this as a problem either. One of my passive aggressive neighbors has a stinky orange cat who likes to kill rabbits and pick fights, and while I do see this as a problem with teeth and claws, it is also a problem small enough that it is easily tossed over the nearest fence.

Here is my problem: Central air conditioning. Both of my next door neighbors and my back yard neighbor have central air conditioning for their homes, which are just as tiny as mine. It is 75 degrees outside and all three air conditioners are running. [Energy crisis what?] It's the kind of loud where you don't really realize how loud it is until that rare thirty seconds where all three thermostats are synced up and all three homes are exactly the right temperature AND WHEN THE LAST ONE SHUTS OFF YOU CAN FINALLY HEAR THE CRICKETS OH SORRY I DIDN'T... I didn't realize I was yelling. That's what it feels like, anyway.

- Z





Permalink: gripe_gripe_gripe.html
Words: 283
Location: Buffalo, NY
Category: a series of tubes
07/30/08 06:31 - 77ºF - ID#45194
cuilstalking
So I guess there was like this huge hype about a new search engine named Cuil? except the comment threads of the news sites are telling me it's pretty awful.
When I Google myself it's mostly me, and stupid questions I've posted on [usually technical] mailing lists about compiling shit, or whatever. A few years ago there was another David Kleinschmidt who - well, I can't imagine him not being extremely gay in a very stereotypical manner [seriously: a singer with Oberlin's Gilbert & Sullivan society?]
But when I Cuiled myself -holy shit! What the Hell does this even mean? It's like they took Safe Search, and made the opposite of that.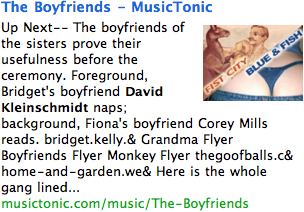 Who's Grandma Flyer? Why are there goofballs in my home and garden? What is a Flyer Monkey?? Whose ass crack is that?! What does "FIST CITY BLUE & FISH" even mean?!?
Jeesh. First Google lists me as a GNUstep user, and now this. How embarrassing.
- Z
_______________
btw: RIP Ted Stevens' career. The man authored the Alaska Statehood Act, for Chrissakes. I guess he'll have plenty of time on his hands to figure out Outlook Express.


Permalink: cuilstalking.html
Words: 190
Location: Buffalo, NY
Category: food
07/26/08 02:37 - 80ºF - ID#45151
separated at birth?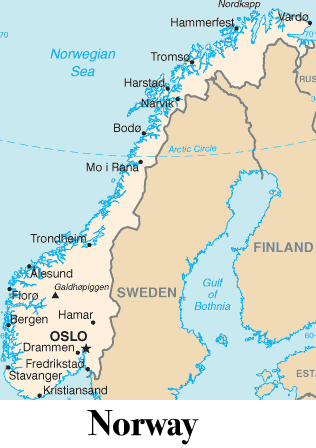 I admit it doesn't make a whole lot of sense. I've just always thought bacon looked like Norway.
- Z


Permalink: separated_at_birth_.html
Words: 22
Location: Buffalo, NY
<-- Earlier Entries
Author Info
Category Cloud
My Fav Posts
This user has zero favorite blogs selected ;(