04/12/05 07:37 - ID#34541
not for the faint of heart...
a bus, heavy rush hour traffic, two trains, a train platform and a cab home today - vomitting all the way. how disgusting. the train system here is so clean that they do not allow food or beverages inside and therefore they do not house trash receptacles on the platforms. But what about the bulimics of the world??? (I am not in this category but feel the need to advocate for them)
So anyway, with no where to turn and I could not speak, I could only hand gesture, I began puking right on the platform. Not too many people were concerned. One lady tapped me on the shoulder and asked if I were alright. All I could do was nod. The nod just meant I could hear her but I could not see her. She asked if I were ill from something I ate. Another nod. Then I could overhear her talking with another woman as they discussed how each of them experienced a similar occurrence just this week. Hey, it's only Tuesday but whatever. Last thing I heard from them was "She ain't gone make it"
I had to endure the remaining two hour commute. There was no one to call or go but home. I stumbled into the train and found a corner back seat where I lay sprawled yet somewhat bent over. Apparently someone else who witness the platform spew came to tapped me on the should and inquire if I were alive. Another nod from me.

Thank goodness I had my favorite hat in my knapsack. I hurled the remaining 60 minutes home into the hat and no one else made a peep. Some chick even sat next to me and ignored me - she kinda pushed me over to fit in the seat. I was thinking "hey I got these seats here. I am vomitting here, give me some space" Yet I could not utter a sound other than "ugh" while I shook like crazy.

My poor hat. & the poor cabbie who charged me $2.50 extra. He tried to have a conversation with me while I continued throwing up in the cab. I said I don't feel well GO GO GO~~~

I don't think he liked the idea of someone regurgitating in his work vehicle. oh well, shit happens.

In the words that we exchanged, he informed me that he had been in the hospital all morning taking test to determine if he had lung cancer. I was able to mumble a response like "Are you a smoker, or previous smoker?"
He said yes. Then we began a thought provoking conversation about death and how life is like a train without an unknown destination - while I am hurling in the back seat!

The conversation still resonates in my head, as now I am feeling a little better than the last 6 hours and yet a stranger that I crossed paths with today waits for a possible death notification and another friend also waits for a life changing prognosis.
So I figure those other people sitting next to me must have been dealing with similar issues. all is well now.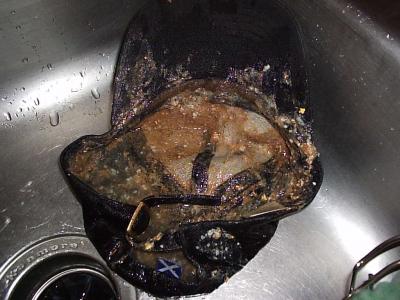 my favorite hat. became my saving grace. well there wasn't much grace left for saving as my pants were soaked and it looked like I wet myself. how humbling.


Permalink: not_for_the_faint_of_heart_.html
Words: 558
Location: Buffalo, NY
04/07/05 07:47 - ID#34540
goodbye
I am sorry to hear of your loss
(e:PMT)
.
I was just talking about Tino yesterday when I saw a Red Bellied Turtle @ the zoo.
so sad


Permalink: goodbye.html
Words: 28
Location: Buffalo, NY
04/05/05 07:53 - ID#34539
Excited about Spring!
68°F!!!! SUNNY!!!! It's hot in herre!!!


Permalink: Excited_about_Spring_.html
Words: 9
Location: Buffalo, NY
04/04/05 12:23 - ID#34538
before the nightmare...
bored
stuffed & fat
desperately yearning for a hair cut!!!!
did I mentioned bored?
lazy
tired
asleep




Permalink: before_the_nightmare_.html
Words: 17
Location: Buffalo, NY
04/04/05 12:21 - ID#34537
what do they mean?
nightmares...

mid afternoon ones at that.

I dreamt I got into a cab (a usual thing) and the cabbie did not know where I lived after I gave detailed directions. I shut my eyes for a moment inside the cab and when I opened them we had already passed my place and ended up at a pier with a Holiday Inn at the waters edge. 1 weird yet average looking business girl enters cab. no one says anything. I assume he is taking me home. instead, I am held hostage in a room below ground where the temperature is increasingly warm. the girl starts to change into some strange X-Men like character. blonde hair. thick whiskers. hair goes to bald stage. bright blue shirt and peeling skin. she or it & the cabbie were ready to eat me.




Permalink: what_do_they_mean_.html
Words: 137
Location: Buffalo, NY
03/29/05 08:37 - ID#34536
Pink Poppin' Cherries
Yes, the Cherry Blossom Season is upon us and I think I need to observe it but not during the weekend.
This may make me absent from something considered more important (winkey winkey)
I am excited as Mickey Mouse, my favorite Mouse in the Whole Wide World, is the Grand Marshall and there is a special treat to boot! There is a Mickey Mouse Exhibition at the Ronald Regan Bldg.

showcasing 6ft tall Mickey's!!!! Yay, Life is Grand!!!
In other crazy news, it appears First Cousins are allowed to marry but not gays? WTF

That's disgusting. I could not ever imagine having an intimate relationship with my first cousin or any member of my family for that matter . Maybe my fifth or sixth cousin (Hey I'm still southern you know...) totally j.k!


Permalink: Pink_Poppin_Cherries.html
Words: 153
Location: Buffalo, NY
03/29/05 08:17 - ID#34535
The real recipe...
[inlink]ajay,311[/inlink] the real way to find the peepettes is to produce the following recipe:

Start with overworked and overstudied chicks from the Buffalo area
Pray to the gods for Sunshine & much needed warmer weather (this should yield tank tops & skirts)
Send out evites or use the estrip calendar - Hear Ye, Hear Ye, Come one Come all
Open up the gates to one fly, spacious mansion (possibly on Linwood)
Pump up the beats
Make sure the drinks are flowing
and double check that the mood is H I G H energy!
Next, mix in some super cool dudes and you will have found yourself mixed right into another awesome Estrip Party overfilled with Peepettes!


"copyright pending on recipe"



Permalink: The_real_recipe_.html
Words: 125
Location: Buffalo, NY
03/29/05 08:08 - ID#34534
Make your own peepettes...
Peeps
Courtesy of Washington Post & J Black



Ingredients:

1/3 cup cold water
1 small envelope ( 1/4 ounce) unflavored gelatin (2 1/2 teaspoons)
1/4 cup water
1 cup sugar
1/2 teaspoon vanilla extract
1/3 cup yellow sugar
1 can yellow food coloring spray
1 tablespoon chocolate syrup (such as Hershey's)

Pour cold water into a large bowl and sprinkle in gelatin. Allow to sit and soften for about 5 minutes.

In a small saucepan over medium-high heat, combine 1/4 cup water and sugar, stirring until sugar is dissolved. Wipe down sides of the pan with a wet pastry brush to prevent any sugar from crystallizing.

Place a candy thermometer into the sugar water. (Do not let it touch the bottom of the pan or it will not give an accurate reading.) Boil sugar until temperature reaches 238 degrees, also known as soft-ball stage. Remove syrup from heat and add to gelatin mixture. With an electric mixer on low, beat until the bottom of the bowl is cool, about 2 minutes. Add vanilla, then increase speed to medium high until soft (not stiff) peaks form, about 8 to 10 minutes.

Transfer the marshmallow mixture to a large (14-inch) pastry bag cut to a 1-inch opening. (If you don't have one, you can also use a resealable bag with the end snipped off.) On a sheet of wax or parchment paper, pipe a flat base about 2-inches long, tapering at the end to form a tail. Let set about 2 minutes. Then pipe a mound on the side opposite the tail for the head, pulling away from the head to form the beak. Immediately sprinkle with yellow sugar. (It won't stick if they are too dry.) Then spray chicks with food coloring. Use a toothpick to dab on chocolate syrup to make eyes. Allow the chicks to dry, then lift them off the parchment paper with a spoon or palette knife.

If you don't eat them immediately, the chicks keep for about two weeks in an airtight, parchment-lined container.

Makes about 20 chicks.

Per serving (based on 4 pieces): 195 calories, 1 gm protein, 49 gm carbohydrates, trace fat, 0 mg cholesterol, trace saturated fat, 4 mg sodium, trace dietary fiber


Permalink: Make_your_own_peepettes_.html
Words: 359
Location: Buffalo, NY
03/28/05 08:10 - ID#34533
Dyngus Day Dinner or Post Easter...
anyway, the real dinner was soooooooooooo good!!!
yum! I wish My Belly didn't have to get fat ; (
Food makes me happy! Gory fingers scare me whether in my chili or in a river : (
((secretly I want to be Martha Stewart - pre jail term - and cook cook cook!!!))
warm cookies, pies with sweet aroma wafting in the breeze, i could go on and on...
Good luck
(e:Jasonsback)
with your pilgrimage to sainthood & a better you~!
Cheers!!! (maybe you will become our resident Anthony Robbins)


Permalink: Dyngus_Day_Dinner_or_Post_Easter_.html
Words: 87
Location: Buffalo, NY
03/27/05 07:00 - ID#34532
Easter Dinner pour une femme
Well Easter Dinner did not go as I planned (even if I planned it last minute, last night)
The Salmon Roulette w/Spinach Florentine and Artichoke Risotto I planned to cook did not happen. Instead it was substituted for waffles, stale coffee, the remainder of Magic Brownies, Lime tortilla chips and Guacamole & Friendly's Fudge Nut Brownie Ice Cream (since I made a special trip to buy more Magic Brownies,using the Ben & Jerry's Flavor Finder

but came up a loss for B&J)
ahhhh, service for one! Although, that was enough junk food for the father, the son and the holy spirit!
Happy Easter!!!


Permalink: Easter_Dinner_pour_une_femme.html
Words: 115
Location: Buffalo, NY
<-- Earlier Entries
Author Info
southernyankee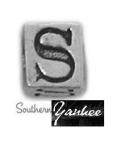 Date Cloud
Category Cloud
My Fav Posts
This user has zero favorite blogs selected ;(