05/26/06 03:52 - 65ºF - ID#24412
Yee-haw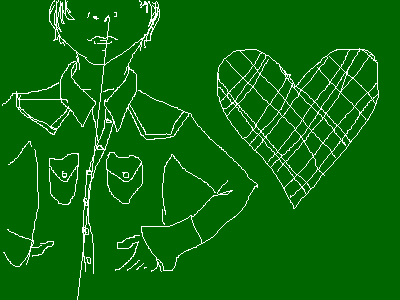 Western shirts are terrific.....
they really are,
be it humdrum plaid or rhinestone flowers....
I'm starting a little collection....
I've found that certain thrift stores periodically have them in abundance,
however, I will not release their names lest you plunder my source.
I'm so drawn to their colors and featherweight fabric.....
They beg to be cut up and given new lives as dresses or bags.
......and speaking of all things western.... has anyone ridden our nations only Buckin' Buffalo yet?
I think I have it in me to conquer that beast.....
....or at least hurt myself real bad....


Permalink: Yee_haw.html
Words: 99
Location: Buffalo, NY
05/05/06 02:00 - 63ºF - ID#24411
Check these out Matt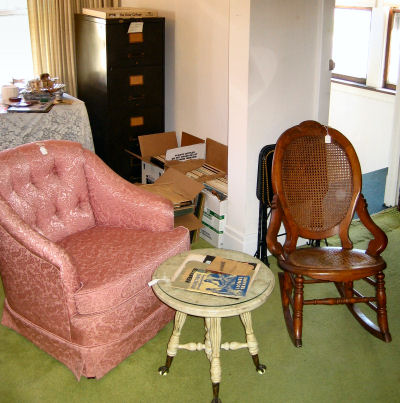 Lordy, Lordy I love estate sales.....
Two this weekend, and I noticed that both sales had nice wooden rocking chairs for sale......
The one posted above, and the one posted below.
The sales are today & Saturday (mabye Sunday too):
644 Meadowbrook Dr., N. Tonawanda
&
305 Hartwell Rd, N. Buffalo
I'm not sure which chair is at which sale.....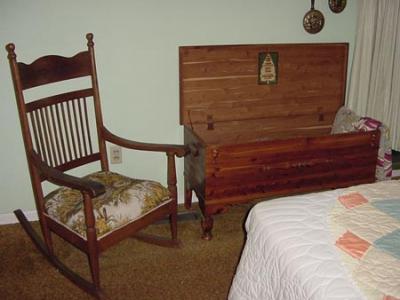 Permalink: Check_these_out_Matt.html
Words: 62
Location: Buffalo, NY
<-- Earlier Entries
Author Info
Date Cloud
Category Cloud
User must have at least 3 blogs in one category for categories list to show.
More Entries
My Fav Posts
This user has zero favorite blogs selected ;(