03/30/06 03:02 - 61ºF - ID#24408
memories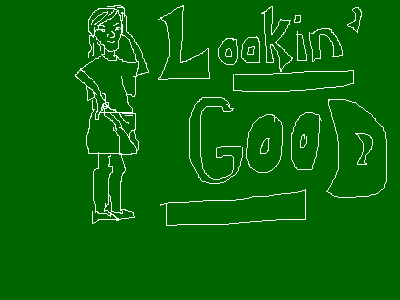 So I had an appointment today at a "Lady" Doctor...
Everything was fine....good good good...
The whole time I was there I was thinking about the first I went to this particular kind of doctor...
She says, here, put this on, ties in the back....
Okay, so I can handle putting on a hospital gown...
but then, do I take everything off?, or just the bottom...... mabye everything, but then I really don't want to be that creep who strips completely nude at the slightest hint of its acceptance....
Okay so I decide to brave it and go au natural....
But then there's this large paper sheet....
What the heck are you supposed to do with that....
So I got creative and wrapped it around my waste, like a kicky sarong....
A glance in the mirror told me that I probably got it right.....
Confident, I hop onto the chair....
RIP.....
, great, Big huge rip down the back of my paper sarong....
Quickly I folded the sheet in half and wrapped it back around my waist.
Now I just look like I'm trying so very hard to look cute in my micro-mini paper skirt.
Defeated, I sit back down.....carefully
The doctor enters and takes one look at me....
"why don't we just get you a new one"....
thanks.....now I believe you have a job to do....
I was pretty embarassed....
ah the memories..


Permalink: memories.html
Words: 237
Location: Buffalo, NY
03/07/06 02:17 - 33ºF - ID#24407
Oh so Bored...
I'm so sick of working....
The problem is, I went outside for lunch today and caught a brief glimpse of how nice it feel to be outside and not go numb from the usual darkenss & cold.
....then I had to return to work....
Ah but clearly I am not working right now, and really I haven't done much all day....
I keep thinking about my sister's "wedding" plans...
About three days ago she revealed to the family that she had been secretly married to her boyfirend for quite some time...
I know......who keeps a secret like that, and for so long....
I don't know, I was really upset at first, I understood her reasons but she's my only sister and I was so upset that she didn't at least confide in me....
Oh well, that's passed....
And now my mom and I are planning a little ceremony to take place this summer.
I am in charge of decorations and the dress......and mabye the music (especially if
(E:Mike)
agrees to treat all attending to his recorder stylings)
The dress: I've elected to make.....
I don't quite know if that was the wisest idea but I'll doo my best....
I'll try and keep you all posted on my progress....


Permalink: Oh_so_Bored_.html
Words: 211
Location: Buffalo, NY
<-- Earlier Entries
Author Info
Date Cloud
Category Cloud
User must have at least 3 blogs in one category for categories list to show.
More Entries
My Fav Posts
This user has zero favorite blogs selected ;(