07/13/06 02:45 - 82ºF - ID#24415
Update
So many things are exciting right now: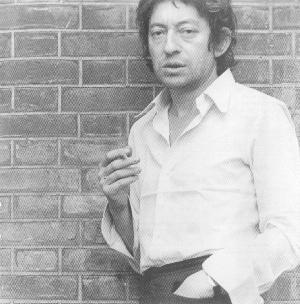 While I am so very bored at work, I get to play Serge Gainsbourg over and over.....
He's such a sexy beast...in that sort of creepy vampire kind of way.
I bought a new mattress set yesterday.....it's a double and feels like a giant island sitting in the middle of my room....I do love that it is so tall that I have to take a running leap to get into it.
Also.....I just stumbled upon a website called plainlydressed.com.....it's an online store that exclusively sells amish & modest clothing.....it's all made to order & customizable......it's pretty awesome......I already have a stark black apron on order......I know, you hear amish clothing and yawn or wretch.....but it's actually really minimalist and wearable.... think Imitation of Christ......see.......
I just hope no one sees me sporting a bonnet anytime soon....


Permalink: Update.html
Words: 157
Location: Buffalo, NY
<-- Earlier Entries
Author Info
Date Cloud
Category Cloud
User must have at least 3 blogs in one category for categories list to show.
More Entries
My Fav Posts
This user has zero favorite blogs selected ;(