06/24/10 09:52 - 71.ºF - ID#52030
bad scene


Permalink: bad_scene.html
Words: 11
Location: Buffalo, NY
Last Modified: 06/24/10 09:52
06/02/10 10:26 - 73ºF - ID#51785
i <3 test data
I did not put this here.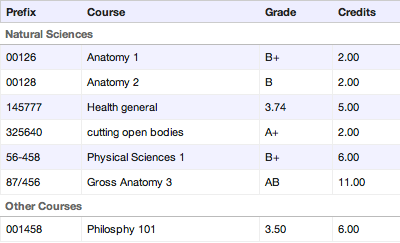 These courses are listed under a person with a computer-generated fake name of 'Monserrat Jones.'
- Z


Permalink: i_lt_3_test_data.html
Words: 26
Location: Buffalo, NY
05/28/10 10:31 - 69ºF - ID#51751

timing is everything
& I'm blowing the joke. I'm probably only 1/4 done but by now either you get it or you don't. And no, it's not particularly funny when someone shits themselves to death.
---
Spending the long weekend in Canada ... not that i don't like roller derby & beer, but I could really use a couple of days to myself. Next week is going to be insayayayne -
(e:dragonlady)
will be going to Illinois next Saturday to buy a car from her sister, then I'm going to Baltimore all week for a conference, then we're meeting back up in Queens for a Friday wedding, then to Troy for a wedding shower on Saturday, and back to BUF by Monday for another week of the rat race. Woof.
I'm trying out the twitters for anyone who's interested

- Z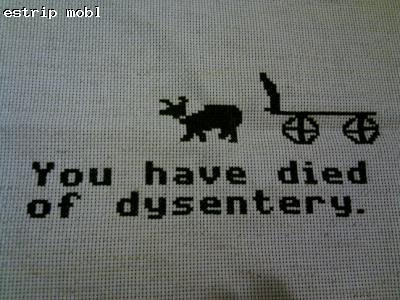 Permalink: timing_is_everything.html
Words: 146
Location: Buffalo, NY
05/17/10 05:36 - 68ºF - ID#51670

el palenque
These are the "medium" margaritas.
- Z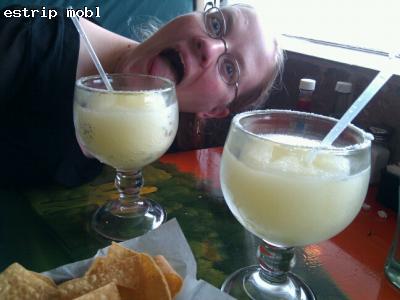 Permalink: el_palenque.html
Words: 14
Location: Buffalo, NY
05/15/10 08:45 - 51ºF - ID#51650

testing
hey man this is pretty keen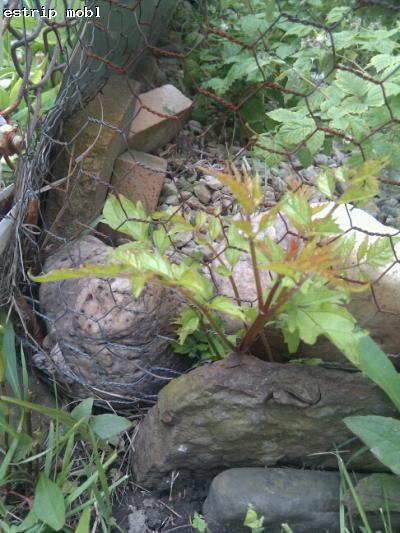 Permalink: testing.html
Words: 11
Location: Buffalo, NY
05/15/10 01:41 - 54ºF - ID#51576
fuck this shit, specifically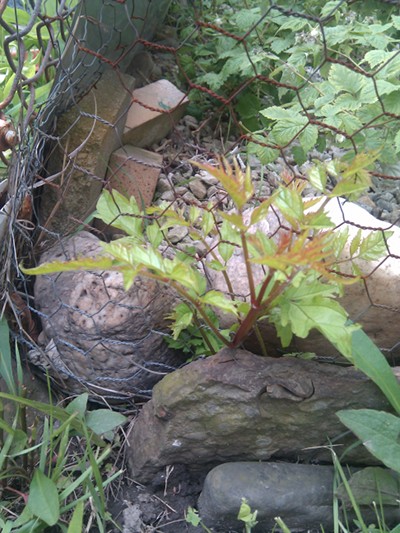 What is this and how do I kill it? [In reverse order of importance.] It is a subterranean vine, woody and tough but flexible. I've been trying to get rid of it for two years since it started menacing my garage. It has a tendency to mingle with my herbs [although it does not choke them] and by the time it's finally visible the base is already woody and thick enough to be difficult to cut.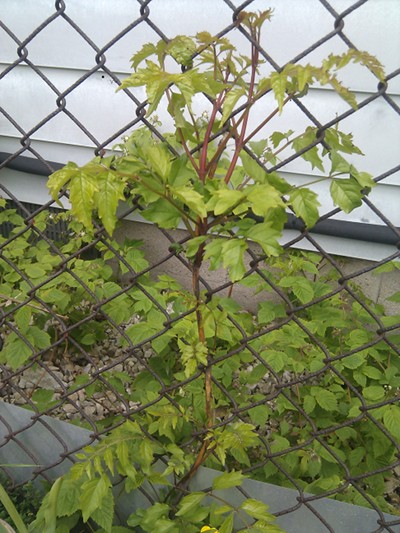 It does not seem to be a common weed, per se. I place the blame squarely on my idiotic neighbors who I hate.
- Z


Permalink: fuck_this_shit_specifically.html
Words: 105
Location: Buffalo, NY
05/13/10 09:57 - 59ºF - ID#51552
shenanigans
(e:dragonlady7)
bought me some painter's tape, which was a big hit at the office. Highly recommended for temporary shenanigans, and one roll goes a long way.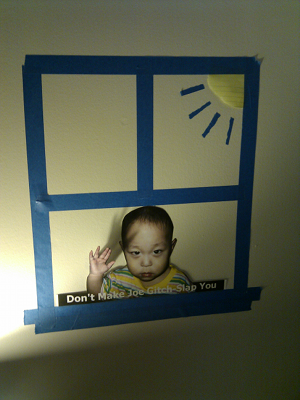 Cross-stitch is coming along. Although I don't plan to exhibit this, I looked through the rules for the creative arts show at the county fair. There is a minimum size of 8"x10" [which seems quite large to me] which they are good enough to waive for the disabled, elderly, and men.

I understand the motivation behind it, but I don't know any dudes who wouldn't rather lose on the merits than win on a handicap.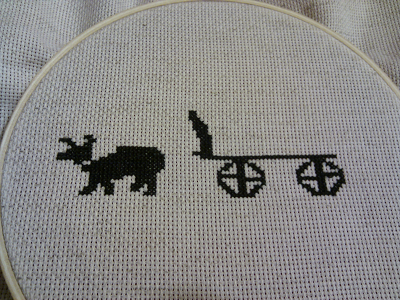 I was just saying to
(e:dragonlady7)
this morning that we haven't heard much from Carl Palomino lately. I'm disappointed, he got off to a very impressive start. Then I saw this

to Penny Arcade in the chatter next to WNYMedia's coverage of the president's speech. 'You can't send those emails if you want to be governor...!'
- Z


Permalink: shenanigans.html
Words: 176
Location: Buffalo, NY
05/07/10 11:19 - 42ºF - ID#51523
one more for the music bin
Easy Star All-Stars: Dub Side of the Moon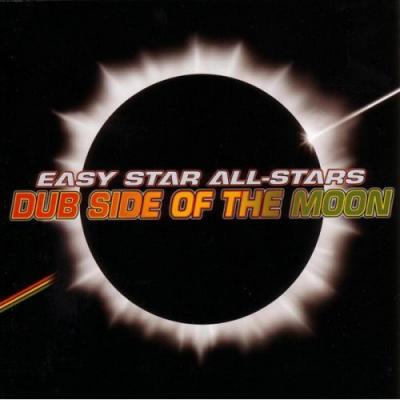 It was a reggae album all along! Who knew?
'Any Colour You Like,' one more time - with
trombones!
- Z


Permalink: one_more_for_the_music_bin.html
Words: 40
Location: Buffalo, NY
04/25/10 09:37 - 49ºF - ID#51452
macrame + etsy = $money
This is my second start on this chart. I had designed it for 18ct natural but I was feeling a little stressed out a couple months ago and I needed something to fidget with and all I had in 18ct was white.. I finally got some natural cloth yesterday and I think it's turning out much better.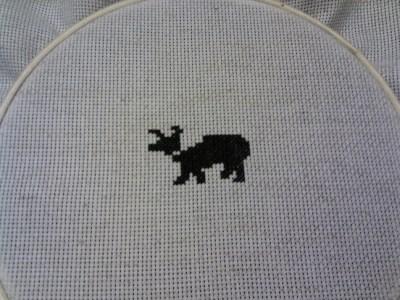 I'm sure this is all very boring but if I don't post status updates I'm probably never going to finish it. On the other hand, if I keep posting status updates it'll totally blow the joke before I'm anywhere near done.
---
I have a recurring motif in my dreams that I have a loose tooth. It sorta hurts a little bit, and it sorta doesn't line up quite right when I close my mouth, and I'm trying not to lose it while important other things are happening in the rest of my dream. It really freaked me out at first but it became so common that I eventually started ignoring it. But last night I had a dream where they were actually coming out, one by one. After I had lost two I did a thing where I convinced myself I wasn't dreaming. [I don't remember what that thing was, evidently it wasn't very reliable. I probably just asked somebody.] It wasn't until after I'd lost four teeth before I thought maybe I should go see the dentist. When I'd lost six teeth I started thinking what the hell is going on here? and the best thing I could come up with was a gnome in my mouth chiseling them out from the inside. That was too ridiculous for even me to believe so I woke up.
- Z


Permalink: macrame_etsy_money.html
Words: 288
Location: Buffalo, NY
04/22/10 12:17 - 46ºF - ID#51437
thank you, new york state
for making my life just a little bit weirder. This is the endorsement on the back of my tax check: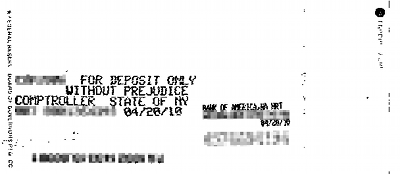 In other news, I wholeheartedly support the Paladino campaign, if only for its entertainment* value.
- Z
_______________
And, possibly, profiteering. We came up with some sweet bumper stickers we could sell to the Tea Party: 'I FUCK HORSES TOO, CARL! PALADINO FOR GOVERNOR.'


Permalink: thank_you_new_york_state.html
Words: 66
Location: Buffalo, NY
<-- Earlier Entries
Author Info
Category Cloud
My Fav Posts
This user has zero favorite blogs selected ;(