Category: geeky
07/26/09 07:55 - 73ºF - ID#49390
observation
You Linux guys got a real sense of humor.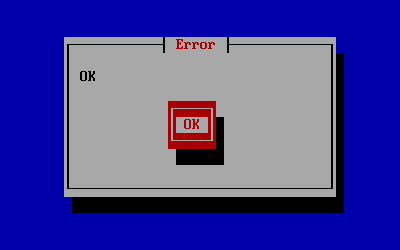 - Fedora Core 8 installer
And yes, this goes into an infinite loop.
- Z


Permalink: observation.html
Words: 25
Location: Buffalo, NY
Category: news
06/18/09 08:58 - 58ºF - ID#49002
bulletin!
I fear that this will not end well.
In the absence of real information, we bring you the following live-blogs. The Guardian

and The Huffington Post

are tracking each other pretty closely now. There's different information at the New York Times

and the National Iranian-American Council

Of course Tehran is 8 1/2 hours ahead of us, so last call is 3:30pm EST.
In other news, 400,000 angry indigenous Peruvians called off their protest when the government admitted they hadn't bothered to consult anyone whose land they'd decided to sell

Thirty-four people died in the conflict and the prime minister resigned.
Look it's not like I hate the government or anything, I just wish they'd pay closer attention to the governed [from whom they derive their just powers, right].
- Z


Permalink: bulletin_.html
Words: 164
Location: Buffalo, NY
06/17/09 11:18 - 70ºF - ID#48994
information
If anyone else is as riveted by the protests in Iran as I am, probably the most interesting information is coming from the liveblogs on the Guardian

and the Huffington Post

Certainly you should check other news outlets, but I've found that international news organizations only seem to report that they can't report, official news reports are unreliable, and Twitter is just totally useless at this point. Also a lot of people nattering on about social networking.
- Z


Permalink: information.html
Words: 95
Location: Buffalo, NY
06/14/09 09:44 - 68ºF - ID#48978
hi score
I half-expected there would be a guy waiting for me in my driveway to shake my hand and give me a chocolate eclair.
- Z


Permalink: hi_score.html
Words: 27
Location: Buffalo, NY
Category: misc
06/07/09 10:26 - 60ºF - ID#48861
small thoughts
I didn't think any of these really warranted their own post.
1. A couple of weeks ago, Federal had bogo bacon and cheap stuffed pork chops. Swine flu creates a global freak-out, and I reap all the benefits.
2. If you haven't tried it yet, I highly recommend Wolfram|Alpha

for when you need facts instead of web pages. It does math

conversions


geography

nutrition

chemistry

stocks

genetics

and probably more.
3. I've probably written about Spar's

before - if you eat meat and you haven't been there yet, don't wait until after barbeque season is over. They have a good selection of 'normal' foods - sausages for grilling, cold cuts, sandwich cheeses, slab bacon, ribs - and some Extremely European items just kind of mixed in. They've got blood & tongue, two kinds of Krakauer, three kinds of head cheese, probably half a dozen kinds of salami, and a wide variety of cheeses with uninformative names. I was about to get the horseradish cheddar when I thought - let's go with the German butter cheese. For future reference: it's pretty mild but HOLY CRAP IT STINKS.
4. The woman at Spar's gave me a slice of Hungarian head cheese for being so well-behaved.
- Z


Permalink: small_thoughts.html
Words: 277
Location: Buffalo, NY
Category: compost
05/28/09 07:02 - 68ºF - ID#48776
i can't help myself!
There's definitely something wrong with me.



To the driver of the orange Saturn VUE with New York State license plate #AGN-3258: check, mate.
n.b.: If I see your car as a personal challenge, you're
definitely
doing something wrong.
- Z


Permalink: i_can_t_help_myself_.html
Words: 52
Location: Buffalo, NY
Category: culture
05/18/09 07:30 - 53ºF - ID#48692
culture
As the Western terminus of the Erie Canal and an important part of Western New York's industrial heritage, North Tonawanda has a rich and interesting history. The North Tonawanda History Museum boggles my mind: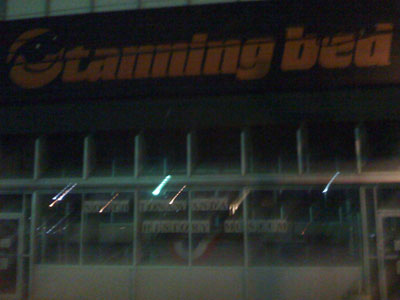 A couple of days ago,
(e:dragonlady7)
made me go with her to Big Lots. I told her it was a bad idea, since it was almost my naptime and when I get tired I cause trouble. She said it would be a short trip [it wasn't] and that they had good prices on patio furniture [they do, but they left me with no opinion whatsoever - either positive or negative - and it's tough to drop a couple hundred bucks on stuff like that].
(e:fi)
said it would be a cultural experience. So I went but all I wanted to do was sleep on The Biggest Recliner

They had a pretty decent selection of all kinds of things, but their discount aisle [Big Lots has a discount aisle] was definitely weird.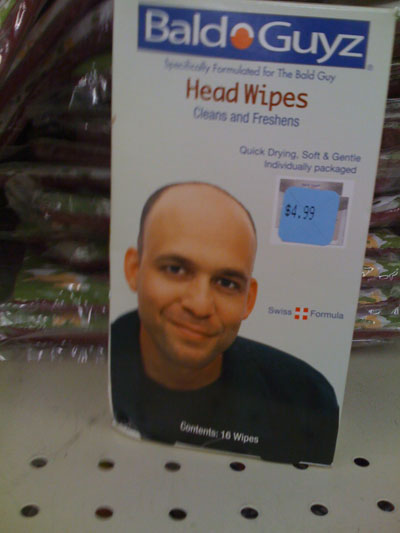 So when we finally made it to the checkout counter, I was feeling a bit punchy. The guy behind us in line was buying a pretty big bottle of ketchup and I thought this was hilarious. In my mind, he was very self-conscious about the ketchup he was buying, like a man buying tampons for his wife. I really wanted to fuck with him. 'Hey man, that's a lot of ketchup.' 'What's with all the ketchup?' 'You are one ketchup-loving sumbuck.' But my instinct for self-preservation kicked in and I didn't want to have to explain to the emergency room why I picked a fight about ketchup.
- Z


Permalink: culture.html
Words: 291
Location: Buffalo, NY
Category: a series of tubes
05/17/09 09:44 - 48ºF - ID#48687
lemme tell ya
I could watch this video all day. I just wanted to see what it was like to watch it twice at the same time.



I think this guy needs a cable TV show where he explains things to people.

- Z



Permalink: lemme_tell_ya.html
Words: 51
Location: Buffalo, NY
Category: a series of tubes
05/14/09 11:36 - 66ºF - ID#48666
woh
I don't know if anybody else is having this problem, but we're having trouble with the google-webs at my house. It's weird, I can't concentrate without it. I don't know if I've got emails, or if somebody's posted on estrip, or if the world is ending, or what hilarious LULZ somebody's glued to a kitten in the last three hours. I haven't used Yahoo in like ten years and although I'm sure it's a lovely site it's just totally throwing me off-kilter.

- Z



Permalink: woh.html
Words: 84
Location: Buffalo, NY
Category: misc
05/07/09 11:41 - 52ºF - ID#48616
data art redux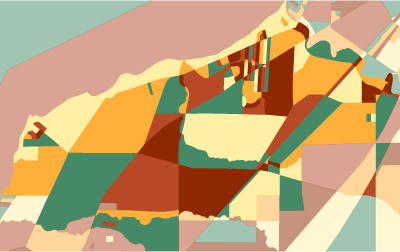 Evans, NY 14047
Ever since I was a kid I was mesmerized by maps. In my off-time I created this little art project

where I turned map data into non-abstract abstract art. I may make this more dynamic - maybe put it in a Flash app or something, improve the navigation or whatever - but it's pretty cool as-is.
You will need an SVG-enabled browser [anything but IE]. Every page is a representation of a county, town, or ZIP code, which is shown in the window title. The part of the image inside the county/town/ZIP is solid-colored; the part outside is faded. If you click outside the area, it will shift the image. If you click inside the area, it will zoom in or out. Hover over the map for a tooltip telling you what you're hovering over [this is also the image you'll go to if you click].
- Z


Permalink: data_art_redux.html
Words: 159
Location: Buffalo, NY
<-- Earlier Entries
Author Info
Category Cloud
My Fav Posts
This user has zero favorite blogs selected ;(