Category: the odes
10/17/09 01:05 - 44ºF - ID#50033
Yeah, movies are made to be seen!
---

Thanks, mrmike. My Saturday is slowly going down the toilet.



Permalink: Yeah_movies_are_made_to_be_seen_.html
Words: 52
Location: Buffalo, NY
Category: eating in
10/14/09 09:38 - 37ºF - ID#50019
Puliyodarai (For e:Himay)
Okay, the thing is (as usual), I didn't agree with that recipe and this is my own. Take it or leave it. That blogger has it wrong. And if you substitute ANYthing here, may the kitchen god make you itch till you realize there is no substituting allowed.
The "Podi" (Or The Powder)
You need:
- Coriander Seeds (Cilantro Seeds) - 5 tablespoons
- Chane ki Dal (Bengal Gram) - 4 tablespoons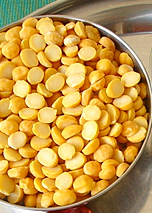 - Dried Red Chillies (Indian NOT Mexican) 4-5 Full Size
- Karuveppelai ("Curry" leaves) 1-2 sprigs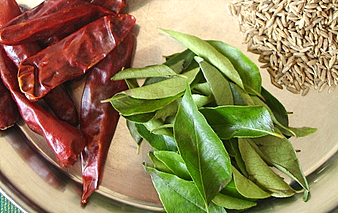 - Asafoetida powder - A light sprinkle
Prep:
1. Heat a flat-bottomed stainless steel pan at LOW heat.
2. Add Bengal gram and dry roast for a minute
3. Add Coriander seeds and continue roasting till its reddish brown
Some precautions:
DO NOT TURN HEAT UP - even if someone threatens you at knifepoint. DO NOT stop stirring. No, you cannot go away till it roasts to that perfect colour. You need to be there and keep a watchful eye out or they will burn.
4. When the coriander seeds are almost done, add the dried red chillies and keep stirring. Turn off the burner.
5. Add Asafoetida powder - a pinch/sprinkle or less. Stir well with the rest.
6. Add a generous number of Karuveppelai. Mix.
7. Wait till it somewhat cools down.
8. Grind to a rough powder in the blender.
The Rice
You need:
- Long grained preferably Basmati rice
- 1-2 tablespoon of sesame oil
Prep
1. Cook the rice in a rice-cooker (or however you cook it). The ratio of rice to water I use in my rice cooker is Rice:Water 1:1.25-1.5
2. Each grain of rice should be soft and cooked, yet separate and non-clumpy.
3. After the rice is cooked, mix in 1-2 tablespoon of sesame oil.
The Pulikaatchal
(?? The tamarind Sauce? I am not sure this has an English equivalent. Calling it a sauce is laughable!)
You Need:
- Peanut oil - 2-3 Tablespoons
- Black Mustard Seeds - 1-1.5 Teaspoons
- Urad Dal - 1-1.5 Teaspoons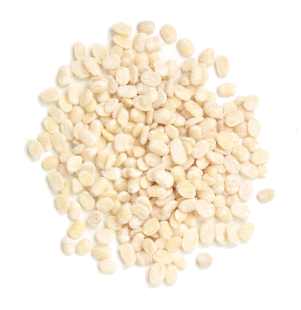 - Bengal Gram - 1-1.5 Teaspoons
- Peanuts - 3-4 Tablespoons
- Cashewnuts - 4-5 Tablespoons
- Karuveppelai ("Curry" leaves) 1-2 sprigs
- Turmeric Powder - a pinch
- Tamarind concentrate - 3 Tablespoons
- Salt
Prep:
1. Heat a pan on MEDIUM heat, add peanut oil.
2. Add Black Mustard Seeds (NO, YOU CANNOT use mustard as a substitute. NO means NO.)
3. Add Ural Dal
4. Add Bengal Gram
5. Stir it around for a while
6. Add Cashewnuts and Peanuts
7. Stir till some of the mustard seeds start to sputter
8. Turn off the burner.
9. Tear the Karuveppelai leaves into pieces and drop into the oil. Mix.
10. Add a pinch of turmeric powder and mix.
11. Now add 3 Tablespoons Tamarind concentrate + maybe a 4-5 tablespoons water to the above. Mix
12. Turn on the burner to LOW heat.
13. Keep Stirring with a lot of loving till the water evaporates and the oil comes out.
14. Add salt to taste
15. Add the Podi (rough ground powder) you made to this and keep stirring for a bit.
16. Turn off heat. Transfer it to some storage container - preferably not plastic. Glass would be better.
The Puliyodarai
17. In the same pan you made the Pulikaatchal, add the cooked rice, slowly mix with the pulikaatchal teaspoon by teaspoon - till you feel the flavour is just right. I prefer the rice intensely saturated with flavour till it completely takes over my senses, but some people I know prefer keeping the flavour delicate and light. Either way works.
Let me know if something is unclear. Oh, and did I tell you you cannot substitute with random things or delete things that are not convenient, the rice doesn't work any other way.
The Puliyodarai is a traditional "offering" to the million Gods and Goddesses of the southern part of the subcontinent specifically around the festive days. You have to understand just how angry this mob has the potential to get if you get it wrong. ;-)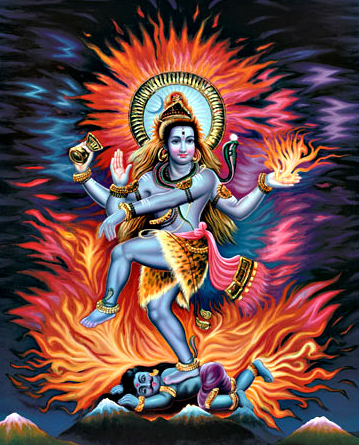 It is an unforgiving recipe and a tough rice to get right on a fair day; substitutions/deletions might push it over the edge of being palatable and you might end up like that unfortunate bloke underfoot - at least in spirit.


Permalink: Puliyodarai_For_e_Himay_.html
Words: 704
Location: Buffalo, NY
Category: the odes
10/14/09 07:51 - 40ºF - ID#50016
Who loves Orange Soda??!
Imma let you finish but Kenan & Kel were the best show (well, after Even Stevens) of all time. ALL TIME!



I need to dig out their "Two heads are better than none."






Permalink: Who_loves_Orange_Soda_.html
Words: 40
Location: Buffalo, NY
Category: e:strip
10/12/09 12:39 - 43ºF - ID#49992
Mike Visco Murder Mystery
(e:Mike)
, How come you don't do such outrageously spooky literary narratives anymore?


Permalink: Mike_Visco_Murder_Mystery.html
Words: 21
Location: Buffalo, NY
Category: music
10/11/09 01:48 - 44ºF - ID#49986
Have a Cuppa Tea!
Cue the music for this Sunday's Singalong...
Granny's always ravin' and rantin'
And she's always puffin' and pantin',
And she's always screaming and shouting,
And she's always brewing up tea.
Grandpappy's never late for his dinner,
'Cause he loves his leg of beef
And he washes it down with a brandy,
And a fresh made cup of tea.
Chorus
Have a cuppa teeeeeeeea, have a cuppa tea,
have a cuppa tea, have a cuppa tea,
Halleluja, halleluja, halleluja, Rosie Lea
Halleluja, halleluja, halleluja Rosie Lea.
If you feel a bit under the weather,
If you feel a little bit peeved,
Take granny's stand-by potion
For any old cough or wheeze.
It's a cure for hepatitis, it's a cure for chronic insomnia,
It's a cure for tonsilitis and for water on the knee.
Chorus
Have a cuppa teeeeeeeea, have a cuppa tea,
have a cuppa tea, have a cuppa tea,
Halleluja, halleluja, halleluja, Rosie Lea
Halleluja, halleluja, halleluja Rosie Lea.
Tea in the morning, tea in the evening, tea at supper time,
You get tea when it's raining, tea when it's snowing.
Tea when the weather's fine,
You get tea as a mid-day stimulant
You get tea with your afternoon tea
For any old ailment or disease
For Christ sake have a cuppa tea.
Chorus
Halleluja, halleluja, halleluja, Rosie Lea
Halleluja, halleluja, halleluja Rosie Lea.
Whaaaat ever the situation whatever the race or creed,
Tea knows no segregation, no class nor pedigree
It knows no motivations, no sect or organisation,
It knows no one religion,
Nor political belief.
Chorus.
Have a cuppa teeeeeeeea, have a cuppa tea,
have a cuppa tea, for Christ's sake have a cuppa tea,
Halleluja, halleluja, halleluja, Rosie Lea
Halleluja, halleluja, halleluja Rosie Lea.
From Muswell Hillbillies, The Kinks, 1971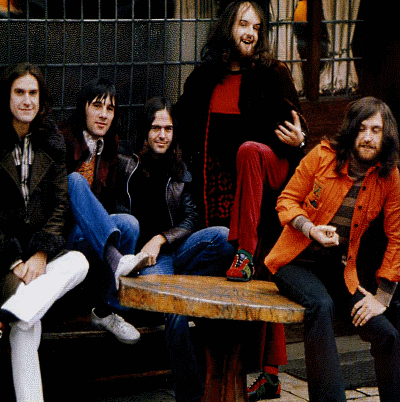 Permalink: Have_a_Cuppa_Tea_.html
Words: 296
Location: Buffalo, NY
Category: e:strip
10/09/09 03:34 - 55ºF - ID#49974
Paul, this ought to keep Basra in check.
Guaranteed. I mean, just take a look at the overall vigilante tough-as-only-a-class-monitor-pet-can-be attitude of whatever the hell this thing is.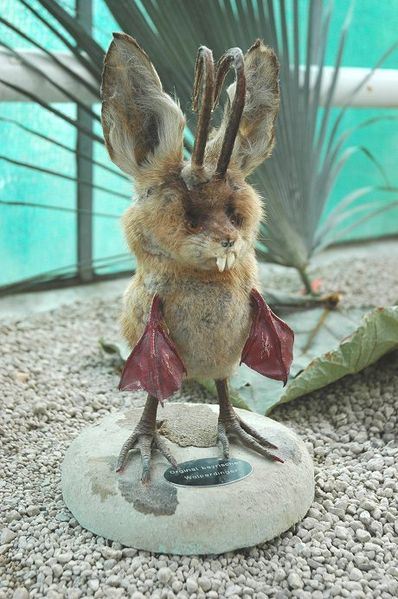 Permalink: Paul_this_ought_to_keep_Basra_in_check_.html
Words: 22
Location: Buffalo, NY
Category: music
10/09/09 12:25 - 56ºF - ID#49967
One Kid. One Accordion. A FULL Symphony!
I am completely speechless. I have NEVER seen the Accordion being played at such a blinding pace! This is a baroque period piece written for a full string symphony! It is part of a playlist that ROCKS!

He has his own unbelievable channel on youtube:

---
PS: I am not sure what is up with all those eye-poppy-candy-coloured balloons in the background...

PPS: via (e:Himay) via Sara Watkins on Twitter


Permalink: One_Kid_One_Accordion_A_FULL_Symphony_.html
Words: 93
Location: Buffalo, NY
Category: eating out
10/08/09 01:37 - 58ºF - ID#49965
The Tokyo Shanghai Bistro Menu, Buffalo
(e:Heidi)
and I went out to dinner at the Tokyo Shanghai Bistro yesterday. It was a nice outing to wipe out a bunch of disappointments and catch up. Thank you, Heidi! :)
The food was great, the service was courteous, the prices were very reasonable and the ambience was perfect. I would certainly recommend this place for a nice dinner.
A bunch of people asked me to describe the menu and since my head is filled with snot, aches and gloom today, I am taking the easy way out: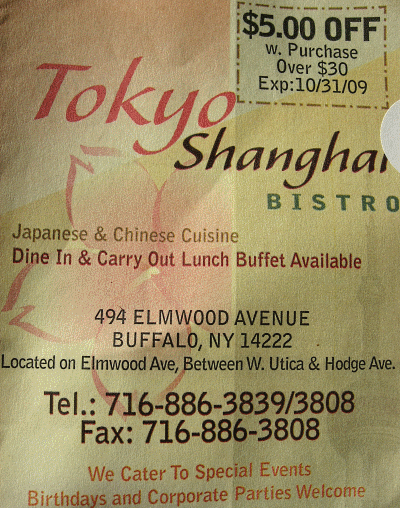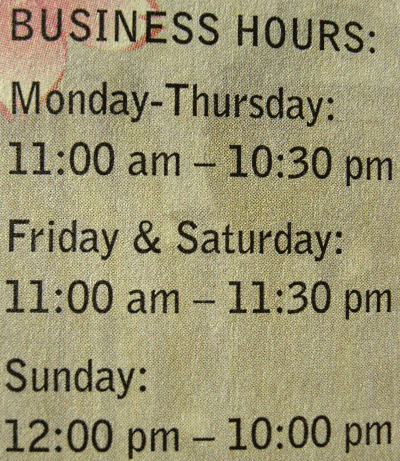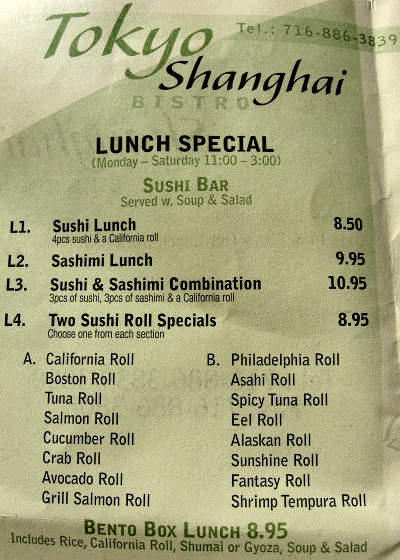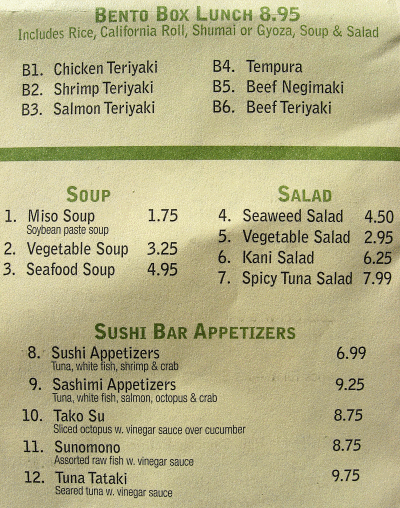 We ordered the Agedashi Tofu and the Yaki Nasu - an eggplant dish.
The Eggplant dish was very rich, coated in sesame oil and I think, some soy based sauce and slightly sweet but delicious.
The "deep fried" Agedashi tofu was very lightly fried. It looked to me like freshly made tofu so the deep frying didn't leave much of a crust. It had a very soft rather than chewy texture. I liked it with the sauce it was served with; Heidi, not so much. The tofu could have used a nice dash of pepper or red-chillie sauce on top.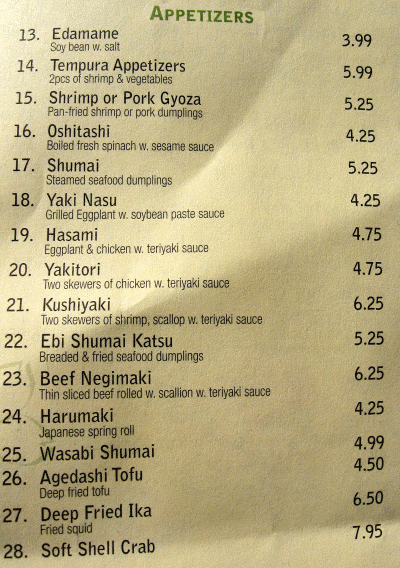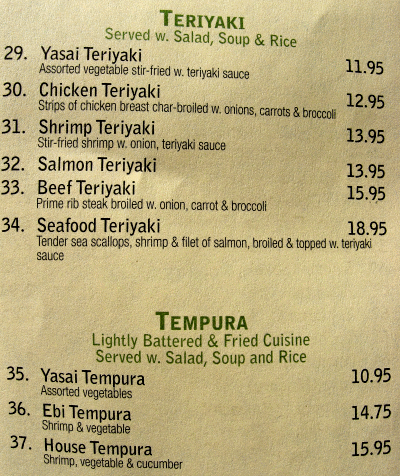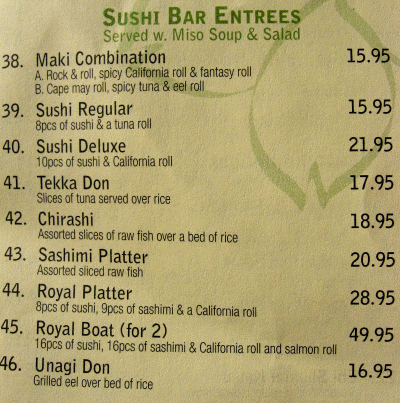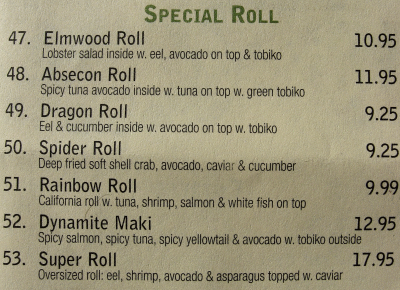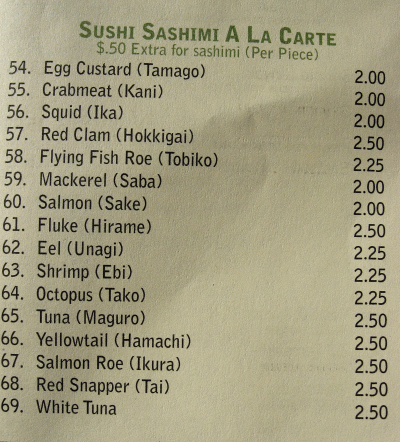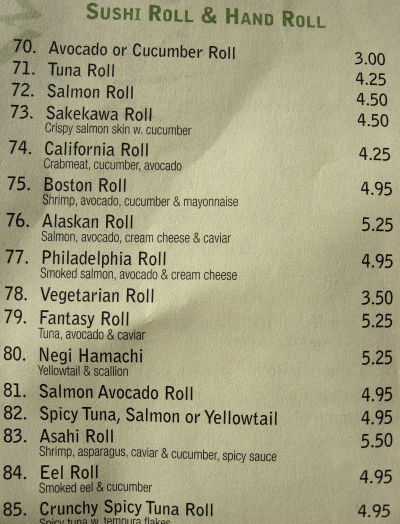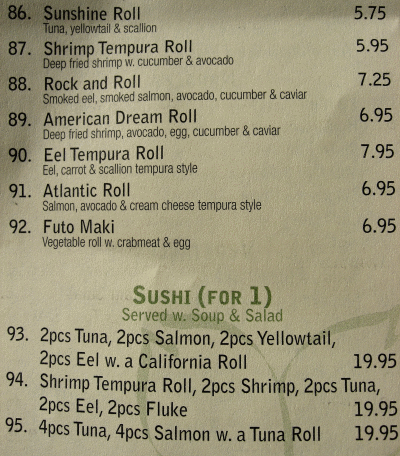 We ordered vegetable egg rolls and the vegetable soup to go. I just had the soup for lunch - it was amazing. I am inspired to make it at home. Any food that makes me want to make it in my kitchen definitely makes the cut of "really delicious" in my kictionary. ;-)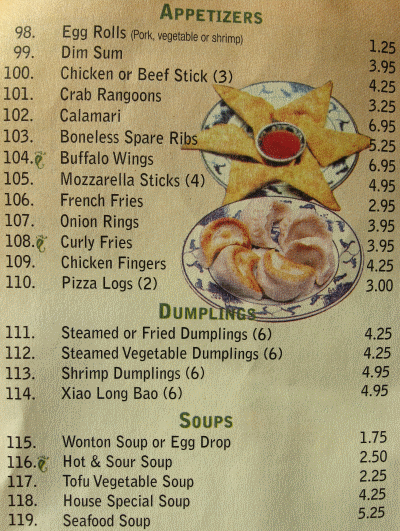 We also ordered the Vegetable Mei Fun and Sesame Tofu - both of which were pretty good.
The Mei Fun was very noodle-heavy and could have been better with a few more vegetables - so I can't say it was entirely my kind of fun. Those who avoid veggies like the plague might have had a field day with this dish. We asked our waitress to make it spicy - but the spice was well below the mildest I have eaten. So I guess you could confidently spike that spice level up and still end up with a tolerable "American" spice level.
The Sesame Tofu was actually sweet but tasty - with a strong sesame flavour. It was served with broccoli and somewhat oily rice.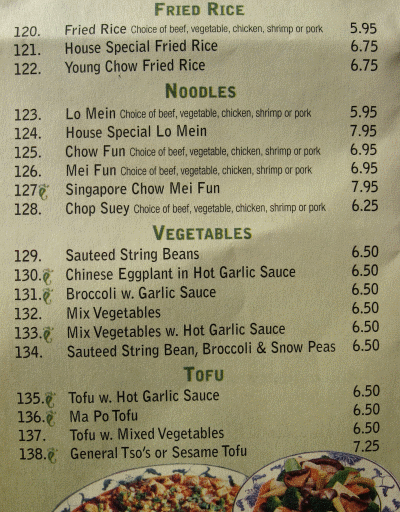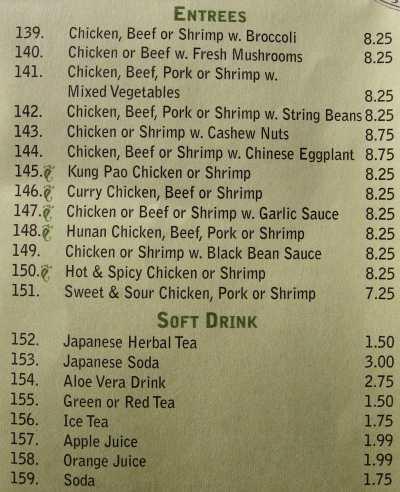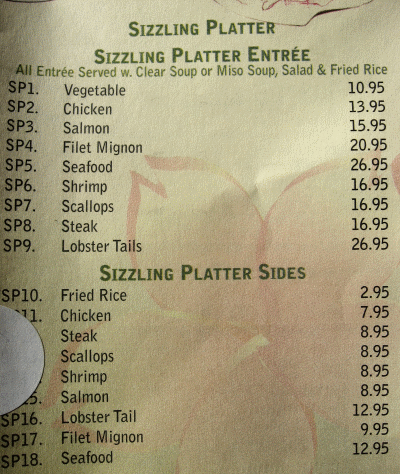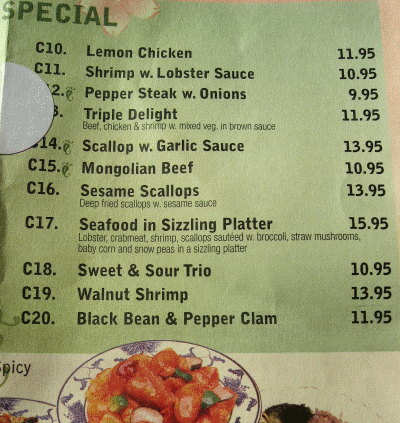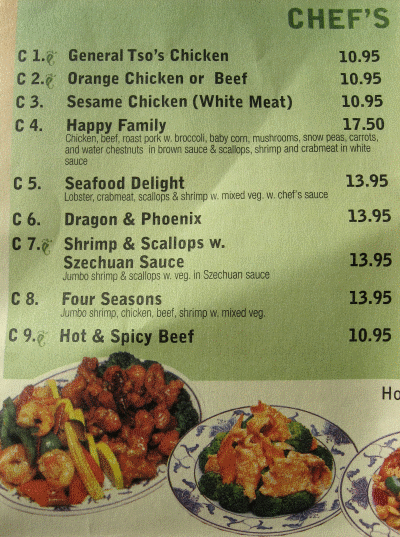 Overall, everything was a trifle too oily for comfort but fairly good with reasonable prices. Our waitress was very accomodating and pleasant. Since the Tokyo Shanghai Bistro is very roomy inside, it didn't seem crowded even if a constant stream of people came to check it out and have dinner. I would definitely go again to try other things on their gazillion-item menu. You should too. :)


Permalink: The_Tokyo_Shanghai_Bistro_Menu_Buffalo.html
Words: 469
Location: Buffalo, NY
Category: eating in
10/04/09 08:55 - 53ºF - ID#49928
The Ultra-Veggie Upma and Chutney
I am determined to match all the glorious colours of the fall leaves in every dinner this month!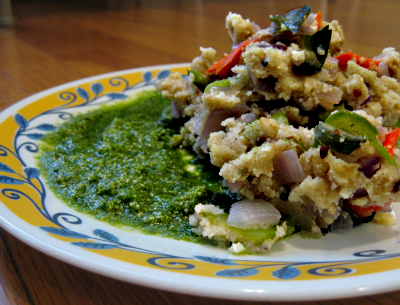 Vegetable Upma with Coconut-Coriander-Tamarind Chutney.
Here's to Fall!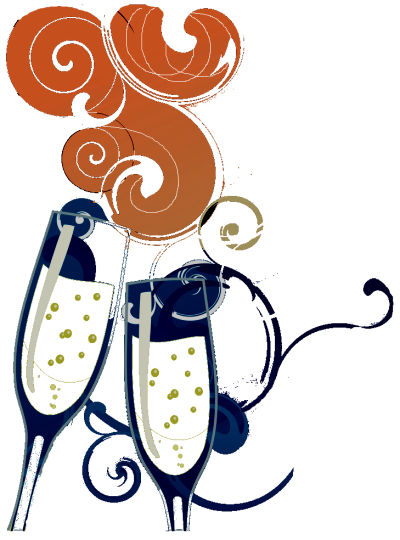 Permalink: The_Ultra_Veggie_Upma_and_Chutney.html
Words: 30
Location: Buffalo, NY
Category: eating in
10/04/09 01:38 - 53ºF - ID#49925
Dried Chillies (For e:Himay)
I remembered this video when I read your message:



I don't buy Chili Flakes. I think the ones available here are wimpy and a BIG disgrace to all chillies across the planet. If you want the kick of Indian chillies for your seasoning, get a bag of dried ones from the Indian Store - Super Bazaar (Sheridian and Bailey).

Tear them apart with your hands and voila - you have some awesome chilli seasoning for peanut oil. You could also pop them in a pre-heated oven for a few minutes till they loose all moisture (Don't burn them, you won't be able to get rid of the insane burnt chillie incense from your flat in forever!) When they are dry, they become very brittle. You can either give them a very brief whizz in the blender/food processor or go the satisfying mortar and pestle way.

Bon chilli-flakit!!



Permalink: Dried_Chillies_For_e_Himay_.html
Words: 156
Location: Buffalo, NY
Last Modified: 08/13/12 04:22
<-- Earlier Entries
Author Info
Category Cloud
My Fav Posts
This user has zero favorite blogs selected ;(