11/12/09 10:47 - 36ºF - ID#50290
Google really is great
I know some think that Google is evil. However, I would be more then happy to run whatever Google has to offer. I have nothing to hide. Google Voice is a good product that I am slowing easing into. Mail has been default since I was able to get an invite etc. etc. I also love Picasa very much for managing my pictures. I even prefer it over iPhoto. This year I purchased the extra online storage $20 for 10 GB which would allow me to post more pictures online for friends and family to see. Today I got this in my inbox:
[box]
We wanted to let you know about some exciting changes to your Google paid storage plan. While storage costs have dropped naturally in the past few years, we've also been working hard to improve our infrastructure to reduce your costs even further. On Tuesday, November 10th, we increased the size of each of our tiers to make storage even more affordable and accessible. For the same $20.00 per year, you'll now get 80 GB, 8 times as much storage as before. Your current plan will be automatically upgraded and your new quota will automatically show up in your account in the next 24 hours.

We hope you'll like the extra space, but if it's more than you need you can always change your storage plan or renewal preferences for next year in your Google account settings: www.google.com/accounts/purchasestorage. Feel free to visit our Help Center for more information.[/box]


Who does this???? Google!



Permalink: Google_really_is_great.html
Words: 254
Location: Amherst, NY
09/27/09 08:54 - 57ºF - ID#49864
Sad scene on the 90 Eastbound
Last night my wife and I were driving to Batavia for a birthday party when we ran into stopped traffic. There was not a concert at Darien Lake so I knew it had to be an accident. Sure enough we were about to pass the scene and we saw it was a motorcycle. The cycle was underneath the guard rail and my first reaction was this is not good. About 20 feet from the cycle was what looked to be a body wrapped up in whatever they had available. I did not get a great look at it but it was the right shape and size. It was a little horrifying to say the least. I was a little concerned that they did not pull a car up next to it or they do not carry those privacy tents. I saw them on a UK site one time. The police on the scene would just pop up the tent and that way rubber necking would be minimal. I am not sure of protocol in a situation like that. Perhaps they could not move the body before the coroner arrived. Maybe they needed to do further investigation at the scene.

I felt a rush of sadness from when I was younger having gone through something similar with my brother. He died in a car accident on a normal night without any warning. Just knowing that someone was going to get a phone call. Someone was going through their normal day to day and boom it changed in an instant. I feel sorry for them.



Permalink: Sad_scene_on_the_90_Eastbound.html
Words: 262
Location: Amherst, NY
09/07/09 09:08 - 64ºF - ID#49712
Wedding Season '09 in the bag
We went to our last wedding of the summer. They are fun however we usually have so many each year. This year I think we only had four totaly but that is enough for me.

Now I can focus on doing some things around the house on the weekend. I have come to the realization I need to keep the house in shape enough to sell. If I keep to that mind set then I think I will get more done.



Permalink: Wedding_Season_09_in_the_bag.html
Words: 81
Location: Amherst, NY
06/29/09 04:31 - 76ºF - ID#49124
The Walkman was the iPod of its day
I guess I never thought about it but it's true. I found this article posted to Engadget today.

The article has some advanced viewpoints for a 14 year old. Here are some of the highlights:
--When I wore it walking down the street or going into shops, I got strange looks, a mixture of surprise and curiosity, that made me a little embarrassed.
--It took me three days to figure out that there was another side to the tape. That was not the only naive mistake that I made; I mistook the metal/normal switch on the Walkman for a genre-specific equaliser, but later I discovered that it was in fact used to switch between two different types of cassette.
--I managed to create an impromptu shuffle feature simply by holding down "rewind" and releasing it randomly - effective, if a little laboured.
--When playing, it is clearly evident that the music sounds significantly different than when played on an MP3 player, mainly because of the hissy backtrack and odd warbly noises on the Walkman.


Permalink: The_Walkman_was_the_iPod_of_its_day.html
Words: 184
Location: Amherst, NY
04/26/09 09:43 - 58ºF - ID#48514
I love Fios
I know not everyone can get this and I am not trying to make you jealous. This really is the best thing since....well probably high speed internet :)



Permalink: I_love_Fios.html
Words: 30
Location: Amherst, NY
03/04/09 11:06 - 21ºF - ID#47951

My good deed for today
Last night we had a minor fire on our street. It was interesting to watch but a little scary as well.

So today I tell you all to check your dryer vents. It just might prevent a fire.



Permalink: My_good_deed_for_today.html
Words: 38
Location: Amherst, NY
01/06/09 12:04 - 24ºF - ID#47305
Today is a good day...
I know this is very geeky but today my hopes have been answered. I have been a huge Picasa fan for years now. What is Picasa you ask? It is a picture management application developed by Google. It does everything I want it to and more. Since switching to OS X I was very disappointed in iPhoto. Not because of features but because of the folder structure. iPhoto makes many copies and thumbnails of the same image where Picasa leaves the folder structure in place. That means you can have a folder called NewYears 2009 and it does not touch it. It makes backing up and organizing so much easier. So today Google announced in Beta....Picasa for OS X.

Get it!!


Permalink: Today_is_a_good_day_.html
Words: 126
Location: Amherst, NY
12/17/08 10:43 - 30ºF - ID#47095
Cozy warm...
This past weekend we purchased a gas fireplace insert from Black Hat Chimney. I can't believe I waited so long to get one of these. I have been thinking about doing this the past two years but decided to put it off. We have a fireplace downstairs but it is warm down there most of the time. The problem was our bedroom. The vaulted ceilings and the lack of ducts made this a problem. The temp in the winter would hover around 59 to 61. I have poor circulation in my hands and feet so I get cold easily. Most nights I would sleep with the hoodie over my head.
The solution was to put the insert right in our bedroom. Since our house used to be an upper/lower there was a gas line already in place. Most likely our bedroom used to be the kitchen. Here is the almost final product.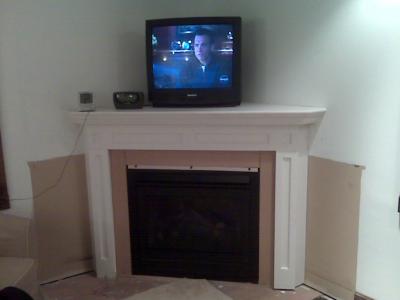 There used to be some hidious shelving that took up the whole corner. You can see where the previous owner did not paint under the shelves. The carpet is also missing on the floor where the shelves stood. I am going to put some nice tile around the fireplace itself and then on the floor so we don't have to put down more carpet. It should look nice in the end. Now we just have to pick a color to paint the bedroom once we get the tile in place. Anyone want to recommend a tile and wall paint combo?


Permalink: Cozy_warm_.html
Words: 253
Location: Amherst, NY
11/04/08 09:36 - 56ºF - ID#46529
Scary start to the week
Monday morning my wife got a call from our pediatrician saying that our 2.5 week old son may have Cystic Fibrosis. I have heard of CF but I did not know what the disease was all about. So my wife called Children's Hospital (Obviously upset) and demanded that we get an appointment on Tuesday morning. For some reason Children's does the CF test once a week!!!! So we would have had to wait over a week. Googling the disease I see a lot of information about chances and the possibility of a lung transplant later in life.

This morning we went to Children's and got the test done. It was the first test he had to go through and it was tough. We had to hold each arm straight while they hooked up an electrode. That on top of him being hungary it was not a pleasant experience.

While we were waiting for the results the gene counselor sat down with use and explained a little bit more about this process and answered any questions we had. The first words out of her mouth were "Did your doctor explain how slim the chances are that Jack has CF?" WTF, I mean really you call use and tell us all this news and we are sick all night just to find out that the chances are slim. We spoke with a woman in the waiting room and she said they have done 700 tests at Children's for CF and only one has been positive.

The results came back negative for Jack. We were so relieved.

This does let us know however that Jack is a carrier of this gene that causes CF. Which means that my wife or I or both are a carrier as well. When asked why the OB did not test us for this the answer was simply that some do and some don't. Knowing ahead of time how simple the process is for adults I would recommend everyone ask their doctor to get tested before trying to have any children. It might save you from some scary experience like this. At least down the road Jack will be able to let his partner know that he is a carrier and they may be able to do the same. This is assuming that there is no cure.



Permalink: Scary_start_to_the_week.html
Words: 387
Location: Amherst, NY
10/20/08 12:00 - 53ºF - ID#46208
Jack Henry Finger has arrived
He is here. He was born at 9:39 PM on October 16th. He came after almost 3 hours of pushing. Mary did great and he is beautiful. I love his pose in this one. We are now at home and getting used to him being at home. It is so good to be home after a few nights in the hospital. There is only so many magazines you can read and things you can do to pass the time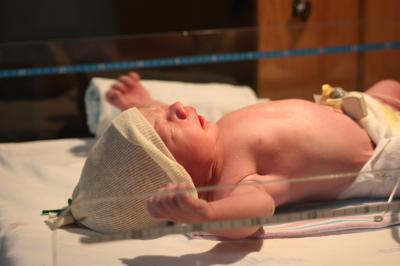 Permalink: Jack_Henry_Finger_has_arrived.html
Words: 79
Location: Amherst, NY
<-- Earlier Entries
Author Info
Date Cloud
Category Cloud
User must have at least 3 blogs in one category for categories list to show.
My Fav Posts
This user has zero favorite blogs selected ;(