06/18/08 08:08 - 58ºF - ID#44706
Stump grindin'
Tonight at 6:30 I heard what sounded like a garbage truck on my street. I looked out and they are finally cleaning up the stump in my front yard. The Town of Amherst has some "FEMA" money to use since the October storm and they are taking down trees that are questionable. To tell you the truth I don't think that my tree was going to die but who am I to say. A couple of months ago they took down the tree and today they finally took out the stump.



The Blackberry 8330 can take some video but this does not look all that great. Low light and I was inside behind the window and screen. Well hopefully you can see just how powerful this machine is. Cuts though the stump like butter.



Permalink: Stump_grindin_.html
Words: 134
Location: Amherst, NY
06/12/08 11:41 - 69ºF - ID#44631
Vegas Tomorrow!
Tomorrow my wife and I are headed to La Vegas for one last trip before the baby comes. I know that life is not over after kids but flying is so much harder with kids and I am sure money will be tighter. We are not big gamblers but it is a fun place to go. Most likely we will hang out by the pool by day and dinner or a show at night. The weather is supposed to be 100+ so that is always fun. Dry heat my ass.....it's still hot!



Permalink: Vegas_Tomorrow_.html
Words: 92
Location: Amherst, NY
06/03/08 11:49 - 62ºF - ID#44537
It's here!!
This is a little late however after a very long wait I finally have my Verizon 8330 Curve Blackberry!!
Here it is in all its glory: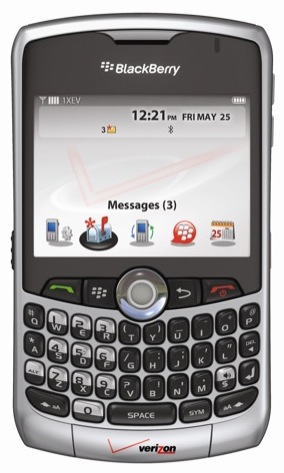 I love ball for navigation as opposed to the wheel setup in the previous model. The body is slim and narrow also which is nice. Most of all it has a camera which I have been longing for. It's nice to have the option along with me now.
Here is a pic I took with the zoom on. Not to bad for situations when you want to buy a goat and don't want to forget the number.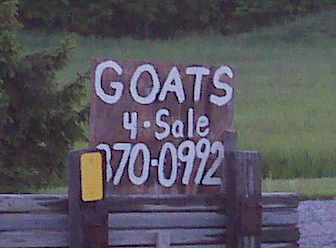 For the most part I am pleased with the 8330 so far. I do wish it had wifi though.


Permalink: It_s_here_.html
Words: 125
Location: Amherst, NY
<-- Earlier Entries
Author Info
Date Cloud
Category Cloud
User must have at least 3 blogs in one category for categories list to show.
My Fav Posts
This user has zero favorite blogs selected ;(