07/15/08 11:21 - 68ºF - ID#45032
First parenting class tonight....
I thought it was very informative. The class was held at Sisters Hospital where we plan to deliver our son. This was more of a getting ready for birth versus the whole parenting aspect. We watched a few 80's informational videos that had some really styling workout suits and some awesome big hair. The whole process is so amazing considering that the baby was so small when this all started. I would have to say the highlight of the whole first class was when they took all of us down to the maternity unit. We got to see a baby that was only a few hours old. How about that for a reality check? In just a few short months (or less) I will be in the same boat. Hopefully he is a healthy happy kid!!



Permalink: First_parenting_class_tonight_.html
Words: 136
Location: Amherst, NY
07/13/08 10:48 - ID#44997

Test BB post
This is a mobl test.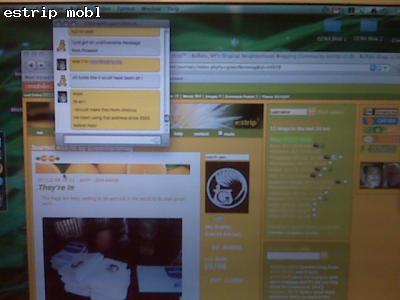 Permalink: Test_BB_post.html
Words: 10
Location: Amherst, NY
07/13/08 10:19 - 68ºF - ID#44996
Star Wars with the RPO
Last night we went to see the RPO (Rochester Philharmonic Orchestra) play various pieces from the Star Wars movies. The event was held at the performing arts center in Canandaigua. The weather was perfect for an outdoor concert. After the intermission they played pieces called The Planets that was the inspiration for the Star Wars music. Almost every planet was showcased with a musical piece along with images that NASA has taken over the years.

Getting into the venue was very frustrating. They were saying we could not bring in food but the sign outside said you could. After arguing for about 10 min with security we just walked right in. We had a grocery bag with food in it and later on people were bringing in coolers with wheels on them. That's what happens when you have rent-a-cop security.

We bought lawn seats for the event and it was great to lay down look up in the sky and listen to the Starwars themes that we all know and love. They even had people dressed up like Stormtroopers, Obe-Wan, Princess Leia and Luke Skywalker.

The main reason we went is there was a friend of our playing with the RPO. He is a trumpet player that lives in NY but he has subed for the RPO several times so we always try to see him when he is here. He is a huge Star Wars fan so I can imagine this was very exciting for him.



Permalink: Star_Wars_with_the_RPO.html
Words: 246
Location: Amherst, NY
07/07/08 09:04 - 72ºF - ID#44890
Summer is starting to go fast.....
Hey Y'all. Yeah thats right I said Y'all. It has been about 3 weeks since I posted anything but I am sure most of you don't care anyway :) I feel obligated to blog even more now that the Estrip server is in my basement.
(e:paul)
tried to trick me into thinking my house burned down this weekend but little did he know I was home on Saturday playing beer pong on the server. It makes a nice flat surface.
My wife and I went to Vegas one last time before the baby arrives. It was very hot and we spent most of our time at the pool. A few nice dinners and very little gambeling. It was a very relaxing trip because I did not feel obligated to do anything around the house. Plus the last time I checked I don't have the Bellagio fountains in my back yard.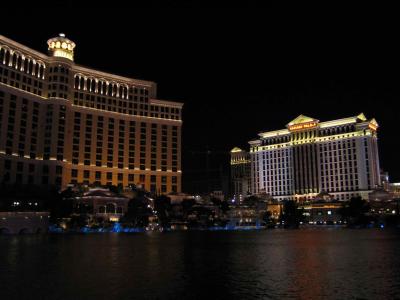 Two weeks ago I went down to Orlando for the Cisco Live! conference. It used to be called Networkers but they are changing the name. It was great to be around so much geek stuff and people that totally engulfed themselves in Cisco knowledge. Gave me something to strive for. The conference was at the Orange County Convention Center (OCCC) and was the best run event I have ever been to.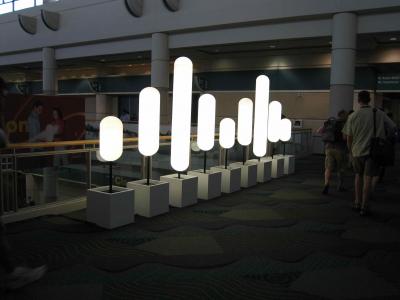 Last weekend my cousin Scott got married. It was a very nice outdoor wedding in Cazenovia. His family bought us all these shirts from Hawaii for the rehearsal dinner.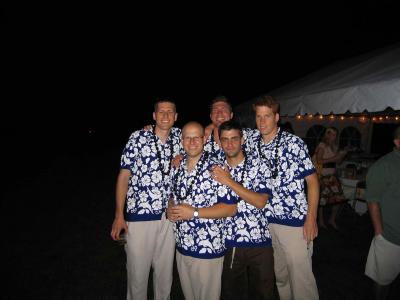 That's about it for now. Back to playing beer pong on the server and then eventually changing over to flip cup.


Permalink: Summer_is_starting_to_go_fast_.html
Words: 276
Location: Amherst, NY
<-- Earlier Entries
Author Info
Date Cloud
Category Cloud
User must have at least 3 blogs in one category for categories list to show.
More Entries
My Fav Posts
This user has zero favorite blogs selected ;(