06/14/10 12:21 - 69.ºF - ID#51885
I love dinners in the summer
So Friday I finally got out the porch furniture and we decided to have dinner outside since the weather was so nice.
Steak, corn, left over cornbread and chop salad with a blue cheese dressing made from a Greek yogurt base.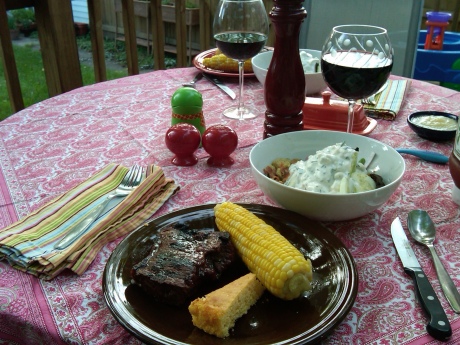 Last night we made a dish I found in a Men's Health magazine. I can post the recipe if anyone wants it. Off the top of my head it was seared scallops over white beans, spinach, onion and bacon. I think the dish had something like 300 calories per serving (2 servings in the pic) but with super low fat and a ton of protein.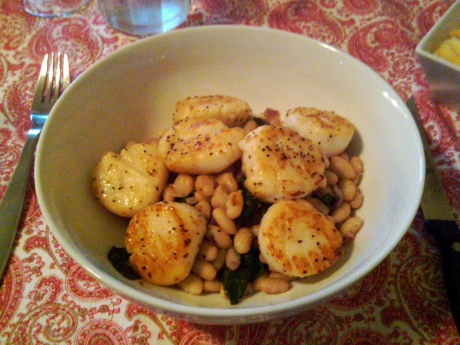 I was always so scared to cook scallops at home but they are very easy and tastes great.


Permalink: I_love_dinners_in_the_summer.html
Words: 126
Location: Amherst, NY
Last Modified: 06/14/10 12:21
<-- Earlier Entries
Author Info
Date Cloud
Category Cloud
User must have at least 3 blogs in one category for categories list to show.
My Fav Posts
This user has zero favorite blogs selected ;(