10/20/08 12:00 - 53ºF - ID#46208
Jack Henry Finger has arrived
He is here. He was born at 9:39 PM on October 16th. He came after almost 3 hours of pushing. Mary did great and he is beautiful. I love his pose in this one. We are now at home and getting used to him being at home. It is so good to be home after a few nights in the hospital. There is only so many magazines you can read and things you can do to pass the time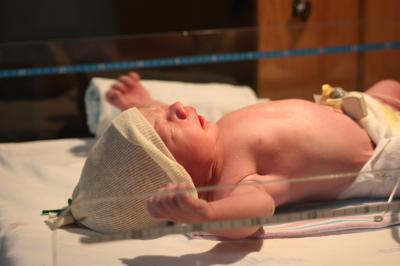 Permalink: Jack_Henry_Finger_has_arrived.html
Words: 79
Location: Amherst, NY
10/05/08 10:02 - 51ºF - ID#45950
Count down to baby
The October 14th due date is really closing in fast. It is hard to believe that 9 months has gone by so quickly. I am not very good at judging time when it comes to years but this past few as life changes I have come to learn how people keep everything straight. With a wedding, house and baby in the last three you start having big events to compare time with.
The crib finally came in though. The hurricane held up the shipment and there seemed to be some confusion on the order as well. I was pleased that we got to support a local business (White's Furniture on Kenmore Ave.). I can finally now say that the nursery is finished!
My wife made this split up tree art: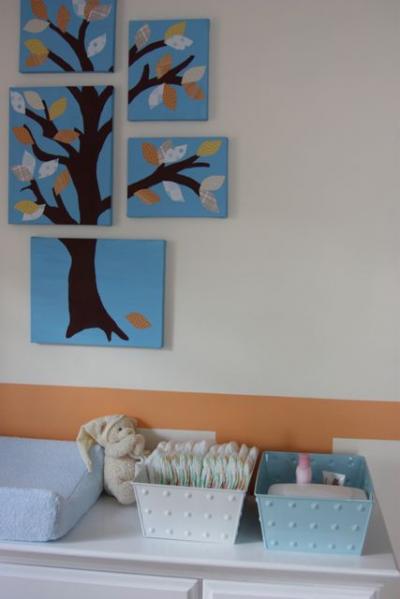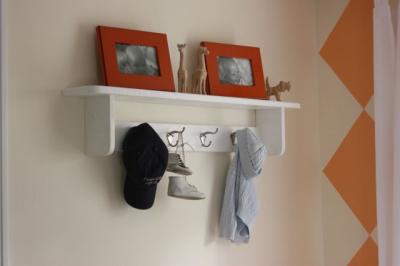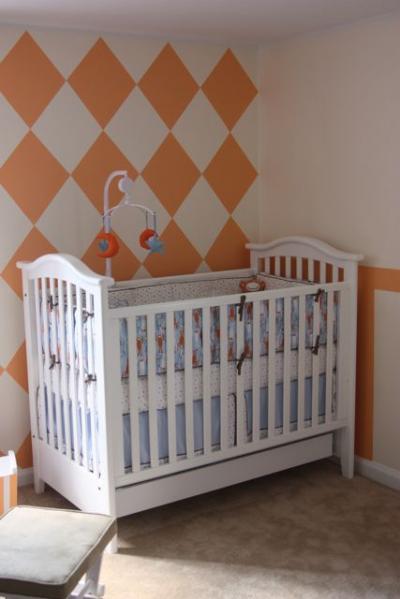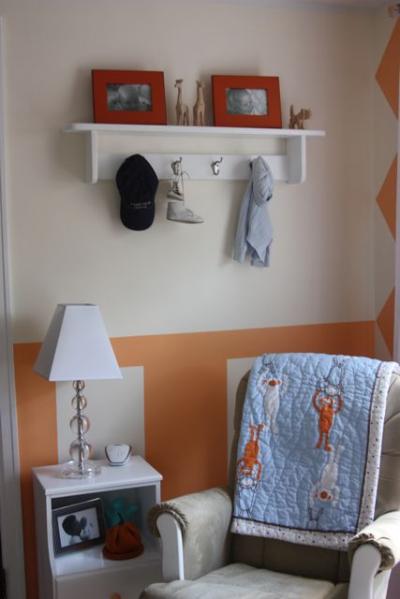 Permalink: Count_down_to_baby.html
Words: 137
Location: Amherst, NY
09/13/08 11:27 - 71ºF - ID#45671

The real reason...
behind estrip.org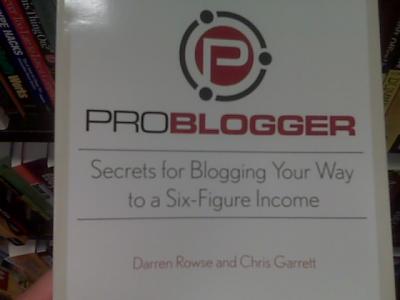 Permalink: The_real_reason_.html
Words: 5
Location: Amherst, NY
09/08/08 08:55 - 69ºF - ID#45610
Back Pain...boooooo
So for the past few days I have had some lower back pain. I think this actually started a week or so ago but has been off and on. I can't tell you when I have ever had any back pain for more then a day. Usually it was due to working hard the day before or something but this is different. I have been on the couch with a heating pad tonight to try and alleviate some of the pain. I am worried that if I go to the doctor they will just tell me to take some pain meds or something. I have put on a few pounds since my wife got pregnant which I know is normal but I don't really think that is the cause. Perhaps when you turn 30 everything does start to fall apart.



Permalink: Back_Pain_boooooo.html
Words: 139
Location: Amherst, NY
08/18/08 12:15 - 72ºF - ID#45357

What if we were all little people?
Today we went to the factory outlets near Rochester. I was looking around the Gap baby clothes and thinking it all looked soooo cute. I can't wait to dress my son in some manly baby clothes. Then it got me thinking. What would it be like if we only grew to be like 10 pounds? Now granted our offspring would come out even smaller but so many things started flying around in my head. A kitchen built for a 2 foot person. Would all of our houses be really small? Maybe we would not be in such a huge energy crisis because of smaller homes and cars. I probably would not be lugging around a 15.4" widescreen laptop :) I know this is totally random but thought that thinking about it might be fun.



Permalink: What_if_we_were_all_little_people_.html
Words: 130
Location: Amherst, NY
08/17/08 12:05 - 68ºF - ID#45346
Crazy People
I saw this posed on WGRZ.com tonight.

WTF, are people thinking?? This must have been a late night run on a Friday or Saturday because the subway is usually not that full. I totally did not expect that one guy getting his ass pounded. I can see how things get blown out of proportion like this though. Many people in a small area all moving around and bumping into each other.
I have never been in a fight in my life. I hope that never happens but I have been close. I think that everyone could make this world a better place by sticking to their own business. Taunting enrages me!


Permalink: Crazy_People.html
Words: 119
Location: Amherst, NY
08/11/08 11:32 - 62ºF - ID#45311
A fine wedding weekend
This past weekend we attended a wedding at the Buffalo Marina on the U.S.S. Little Rock. The couple that exchanged their vows is a very Buffalo couple. They had chocolate favors that were little Buffalos. The rain was not really a problem at all since they have a tent that covers the back of the ship. I think there were about 100 guests and the seating was a little tight. However, being on the water kind of made it magical. It was like being at a Naval party while the ship is in port or something. It is nice to only have 4 weddings this summer and not 6 like last year.




Permalink: A_fine_wedding_weekend.html
Words: 111
Location: Amherst, NY
07/15/08 11:21 - 68ºF - ID#45032
First parenting class tonight....
I thought it was very informative. The class was held at Sisters Hospital where we plan to deliver our son. This was more of a getting ready for birth versus the whole parenting aspect. We watched a few 80's informational videos that had some really styling workout suits and some awesome big hair. The whole process is so amazing considering that the baby was so small when this all started. I would have to say the highlight of the whole first class was when they took all of us down to the maternity unit. We got to see a baby that was only a few hours old. How about that for a reality check? In just a few short months (or less) I will be in the same boat. Hopefully he is a healthy happy kid!!



Permalink: First_parenting_class_tonight_.html
Words: 136
Location: Amherst, NY
07/13/08 10:48 - ID#44997

Test BB post
This is a mobl test.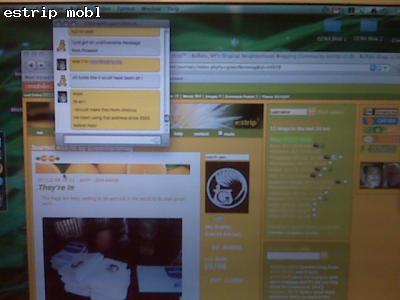 Permalink: Test_BB_post.html
Words: 10
Location: Amherst, NY
07/13/08 10:19 - 68ºF - ID#44996
Star Wars with the RPO
Last night we went to see the RPO (Rochester Philharmonic Orchestra) play various pieces from the Star Wars movies. The event was held at the performing arts center in Canandaigua. The weather was perfect for an outdoor concert. After the intermission they played pieces called The Planets that was the inspiration for the Star Wars music. Almost every planet was showcased with a musical piece along with images that NASA has taken over the years.

Getting into the venue was very frustrating. They were saying we could not bring in food but the sign outside said you could. After arguing for about 10 min with security we just walked right in. We had a grocery bag with food in it and later on people were bringing in coolers with wheels on them. That's what happens when you have rent-a-cop security.

We bought lawn seats for the event and it was great to lay down look up in the sky and listen to the Starwars themes that we all know and love. They even had people dressed up like Stormtroopers, Obe-Wan, Princess Leia and Luke Skywalker.

The main reason we went is there was a friend of our playing with the RPO. He is a trumpet player that lives in NY but he has subed for the RPO several times so we always try to see him when he is here. He is a huge Star Wars fan so I can imagine this was very exciting for him.



Permalink: Star_Wars_with_the_RPO.html
Words: 246
Location: Amherst, NY
<-- Earlier Entries
Author Info
Date Cloud
Category Cloud
User must have at least 3 blogs in one category for categories list to show.
My Fav Posts
This user has zero favorite blogs selected ;(