Category: tech
08/04/07 12:56 - 77ºF - ID#40376
jess goes hi-tech
Do you guys know of any books or websites that might show me how to install a new cd/dvd drive for my computer (an HP laptop.)? The cd drive on my laptop has been broken quite awhile and I'm thinking of buying one to replace it (at newegg.com or something like that). The problem at hand is that I tend to be a computer moron.



Permalink: jess_goes_hi_tech.html
Words: 67
Location: Buffalo, NY
Category: poems
08/02/07 05:57 - 71ºF - ID#40350
peanuts
Peanuts by Charles Bukowski:

answers that never arrive
by Bukowski
answers that never arrive
I sit by the window and listen to the rain
come down
and I think about why we
do these things
we sit with our elbows on these
brick walls,
talking
bickering
lamenting the passing of our youth,
and what it means to be
young.
we write letters to Santa Claus
tell him about how
we've been good
we should get presents
waiting for answers that never arrive.
we spend our days and nights
drinking
screwing
screaming our heads off
and all it ever really does
is make my stomach
hurt


Permalink: peanuts.html
Words: 111
Location: Buffalo, NY
Category: music
07/20/07 10:18 - 66ºF - ID#40184
goodbye earl
I love the fact that I'm watching Fast Food Nation while I am having Arby's for dinner. The movie is a series of fictional stories based on the actual non-fiction book of the same name. Interesting to watch, but rightfully disturbing.

I don't know if you would call Me First and the Gimme Gimmes newest album disturbing (entitled Love Their Country), but it certainly is interesting. I definitely like their version of Goodbye Earl much better than the Dixie Chicks versions. T. got me hooked on MFGG awhile back. I think my all-time favorite album from them is "Ruin Johnny's Bar Mitzvah". Of all the bar mitzvah rock cover band albums in the world... it certainly is the greatest.

Oh, and there's a new musical based on the movie "Legally Blonde". Yeah.



Permalink: goodbye_earl.html
Words: 132
Location: Buffalo, NY
Category: dating
07/18/07 05:00 - 78ºF - ID#40155
reservation blues
Last week, I went up to Brockport to visit A. I had a great time with him. He's so thoughtful and fun to be around. Anyway, we walked around town, went to a really nice Greek restaurant for dinner, and spent some time watching movies together. One of the places he took me to was a little park with a waterfall near a converted old mill. Here are a couple of pictures of it: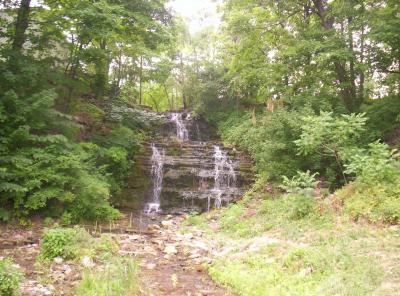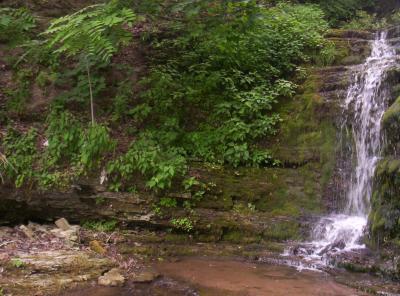 A great book that I read recently was Sherman Alexie's
Reservation Blues
. It has a heartbreaking ending- but it really is a funny novel. It starts off with the premise that the blues singer Robert Johnson faked his own death; and that he comes to a Spokane Indian reservation to seek refugee from the devil. His guitar falls in the hands of a local rock band and makes them famous. While it's a novel about music, it's also about religion, relationships, and what its like for people who live on reservations.


Permalink: reservation_blues.html
Words: 167
Location: Buffalo, NY
Category: news
07/03/07 03:47 - 79ºF - ID#39897
i don't know why
I don't know why that it shocks people that Bush commuted Scooter Libby's sentence.

I also don't understand why people would start campaigns to impeach Bush (well, I understand why they would...). Look who would take over if Bush had to leave office. Would you rather replace him for Cheney?



Permalink: i_don_t_know_why.html
Words: 50
Location: Buffalo, NY
Category: music
06/30/07 06:22 - 56ºF - ID#39855
podcasts

Lately, I've really been getting into podcasts for my i-pod shuffle. I like to listen to some of the programs from NPR-such as Democracy Now and Science Friday. Actually, a really cool NPR program that is podcasted on I-tunes is called "All Songs Considered". All Songs Considered features a few select artists each week. Sometimes they are indie or unknown artists; other times they are established mainstream performers. It introduced me to some new bands/artists that I like- "Ok Gogol" (Ukranian rock lounge band), Elizabeth Cook (country singer), the National, and Hypernova (Iranian Stroke-esque rock group).

They Might Be Giants, Hem, and Wilco both have their own feeds. It's interesting to have performers discuss their songwriting process while they play their own songs.

What programs do you listen to?



Permalink: podcasts.html
Words: 130
Location: Buffalo, NY
Category: photos
06/27/07 07:16 - 78ºF - ID#39823
a couple of pictures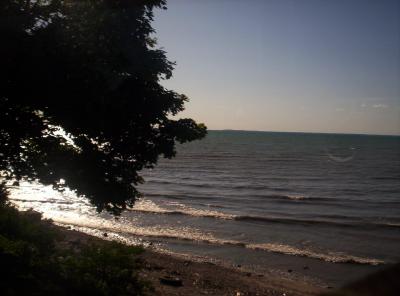 I took some photos of Lake Erie on my way home last week (I spent some time visiting some friends in Buffalo).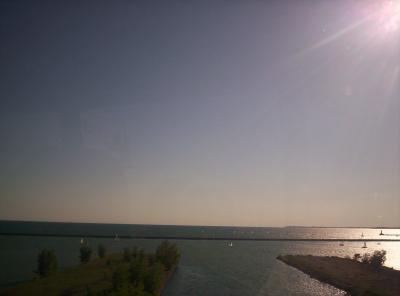 Permalink: a_couple_of_pictures.html
Words: 25
Location: Buffalo, NY
Category: dating
06/26/07 04:38 - 68ºF - ID#39810
surreal
T. and I aren't together anymore. I guess we haven't been for awhile now. It wasn't a formal kind of break up where you sit down and say hey, "I'm breaking up with you". We were never fully together. Sometimes he would say that we were during the year and a half; and then other times it would be like we weren't. I guess the way that I saw it was that I knew he had been through a lot. Maybe if I had been through some of what he had, I would have reacted the same way.

He had used the "love" word and the "relationship" word at different points and then backed down from it. So I allowed myself to hold onto a lot of false hope. I held on thinking that because he had said all those kinds of things before; that maybe he would again. I guess you can say I was a naive person. It is a difficult situation when one person is in love with someone, and the other isn't. It was hard on me, but I imagine it also was hard on him... because it put a lot of pressure on him for not wanting/feeling the same things back. I have felt bad and guilty about putting that pressure on him.

He's a wonderful person in a lot of ways. I want him to be happy. I honestly want him to have someone in his life that he truly does love. Right now, it's weird figuring out how much I should care or not care, how much I should call him, etc. Hopefully, it will feel normal again sometime soon.





Permalink: surreal.html
Words: 278
Location: Buffalo, NY
Category: music
06/21/07 06:26 - 80ºF - ID#39757
thursday at the square

I hope you guys will have a great time at the Violent Femmes tonight! I wish I could be there:).







Permalink: thursday_at_the_square.html
Words: 20
Location: Buffalo, NY
Category: life
06/13/07 02:46 - 79ºF - ID#39640
just thought i'd update
I'll have to print out
(e:joshua)
's latest posts about the political candidates. It looks interesting. I don't know much about many of the candidates that are running. Which is kind of lame, considering the primary is coming up not too long from now.
I'm doing okay. I've been back in Jimmytown for awhile now. It's been nice being able to spend more time with my family and friends here, though, I wish I still had an opportunity to do all the fun stuff going on in Buffalo. I miss everyone there a lot. I hope to stay up there with some friends for awhile sometime over the summer for a couple of days.
(e:lilho)
,
(e:ladycroft)
,
(e:anne)
,
(e:mk)
,
(e:tinypliny)
, and
(e:fellyconnelly)
- I hope your moves are going well.
I applied to a bunch of places for jobs, but nothing has come through yet. I've been busy with other stuff that I've been behind on, though. Haven't felt well lately. I've been trying PT and accupuncture, though- and they have seemed to help a little bit.
There's things that made me feel down, but I feel hopeful that everything will turn out okay. You probably better not quote me on that, though.
Have a great day, everyone.


Permalink: just_thought_i_d_update.html
Words: 212
Location: Buffalo, NY
<-- Earlier Entries
Author Info
Date Cloud
More Entries
My Fav Posts
This user has zero favorite blogs selected ;(