Category: dating
05/27/09 09:04 - ID#48770
post office
I miss the art of old-fashioned letter writing. I used to write quite a few friends, but it somehow fell by the wayside with the advent of facebook and such. I don't have anything against electronic communication, but there's something so special about getting a handwritten letter in the mail that you can save.

Aaron is working this summer in an archeological museum in the Aleutian Islands in Alaska. The town he is going to be living until August is where the discovery show the the deadliest catch is filmed. I was able to spend about a week with him after I was finished for the semester at SUNY; and he left yesterday. I miss him so much already, but I'm really glad he has a chance to go doing something he is going to enjoy so much. I am going to go meet up with him when he is done in early August in Portland, Oregon; staying with some friends of his. I'm excited about that! I've never been out west and have always wanted to.

Anyway, I had this idea of maybe sending some letters on cool stationary and care packages to Dutch Harbor to surprise Aaron.

So I was trying to think of ideas of stuff to put in the care packages. Do you have any ideas of what might be good to include?




Permalink: post_office.html
Words: 227
Category: dating
04/01/08 09:06 - ID#43856
i'd rather be with you
I went to see Aaron this past weekend. I had a wonderful time with him. On Friday night, we watched some movies and lounged around. On Saturday, we drove to Rochester, and he showed me around the museum that he is interning at (Rochester Museum of Science). I had never been there before. It's almost two museums in one: a science part, and a history part. I enjoyed a lot of the interactive science exhibits. We also went to lunch at a Japanese restaurant. I went back to Albany on Sunday on the greyhound.

It's always so hard to say goodbye to him, to be without him again. I get so sad not to be able to wake up next to him in the morning. Being long distance from someone is difficult. On the other hand, I'm really glad for the time that I do have with him. Maybe it's not in as a high of a quantity as I'd like, but it's great in quality. He's so good to me, and such a wonderful person all-around.

It may just be possible that I'm actually happy with someone. Strange, isn't it????



Permalink: i_d_rather_be_with_you.html
Words: 191
Category: dating
01/08/08 03:53 - ID#42790
the holidays
The holidays turned out really nice. I spent a few days before Christmas at Aaron's. I got to meet his brother and some more of his extended family over dinner. For Christmas, he gave me an emerald necklace, which was so beautiful. No guy had ever given me anything like that before. It meant a lot to me that he wanted me to meet all of his family.

I spent Christmas at my grandparents in Olean, then I went to a couple of friend's holiday parties. I went to Pittsburgh for a rheumatologist appointment and my bloodwork came back good. I was having some problems with liver functioning and blood cell counts, so it was a relief that is okay again. I've had bad arthritis lately, but its managable.

I went back on the 30th to Brockport for Aaron's 30th birthday. We had dinner with his mom, sister, and brother in law. On New Years Eve, we went to Rochester to see the "Golden Compass" and then go out for dinner at a great micro-brewery. I liked how the Golden Compass turned out, though part of the ending from the book was cut out of the movie. Later, we snuggled into bed with some ice cream and watched some tv. I wish I could have made it to the estrip party, but I couldn't imagine having a better time than I did with Aaron:).

Lately, I've been working on some research and school-related things. There's a lot of things I should do, unfortunately, I'm not a motivated person at all. I'm supposed to go back to Albany in less than two weeks. I have mixed-feelings about this. I'm looking forward to classes and seeing most of the people back there, but work hasn't been so great. Hopefully, this semester will go better than the previous semester in that respect. I'm grateful I still have a job, though.

Speaking of work, I should probably go do some...








Permalink: the_holidays.html
Words: 326
Category: dating
11/07/07 10:26 - ID#42024
my phone call from Bill Clinton
I received a message on my answering machine from Bill Clinton the other day, endorsing a candidate for Erie County Executive. Heh. Unfortunately, I forgot all about registering to vote in Albany.

Anyway, I had a great time visiting Aaron this past weekend! I got to meet his sister and her husband. We all went out for coffee, and I thought it went really well. Later, his mom made us Spaghetti and Cheesecake for dinner. I just really enjoyed all the time I got to spend with Aaron. I'll have to post some pictures up soon.





Permalink: my_phone_call_from_Bill_Clinton.html
Words: 96
Category: dating
11/02/07 12:58 - ID#41941
heartbreak even
I was thinking about the link that
(e:joshua)
posted on dating.
With Aaron, I would say that I fit under number 2. I keep my distance at times because I somehow expect him to change. He told me recently that he loved me, but I keep expecting some kind of catch. That always seems to always be the case. I've gotten to the point where I just don't trust well that things could work out with anyone. It's not fair in the slightest, because he's such a terrific person, and so good to me, and I am feeling the same way about him.
Anyway, enough of that. I'm leaving in a few minutes to visit Aaron for the weekend, so that will be nice.
-Jess


Permalink: heartbreak_even.html
Words: 125
Category: dating
07/18/07 05:00 - ID#40155
reservation blues
Last week, I went up to Brockport to visit A. I had a great time with him. He's so thoughtful and fun to be around. Anyway, we walked around town, went to a really nice Greek restaurant for dinner, and spent some time watching movies together. One of the places he took me to was a little park with a waterfall near a converted old mill. Here are a couple of pictures of it: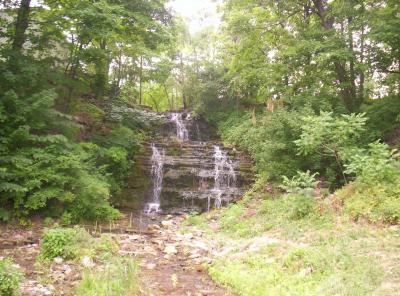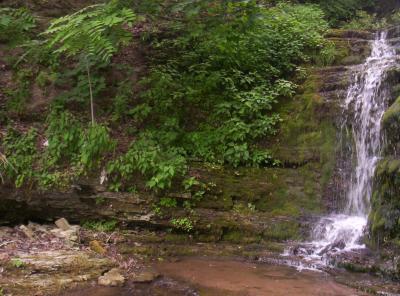 A great book that I read recently was Sherman Alexie's
Reservation Blues
. It has a heartbreaking ending- but it really is a funny novel. It starts off with the premise that the blues singer Robert Johnson faked his own death; and that he comes to a Spokane Indian reservation to seek refugee from the devil. His guitar falls in the hands of a local rock band and makes them famous. While it's a novel about music, it's also about religion, relationships, and what its like for people who live on reservations.


Permalink: reservation_blues.html
Words: 167
Category: dating
06/26/07 04:38 - ID#39810
surreal
T. and I aren't together anymore. I guess we haven't been for awhile now. It wasn't a formal kind of break up where you sit down and say hey, "I'm breaking up with you". We were never fully together. Sometimes he would say that we were during the year and a half; and then other times it would be like we weren't. I guess the way that I saw it was that I knew he had been through a lot. Maybe if I had been through some of what he had, I would have reacted the same way.

He had used the "love" word and the "relationship" word at different points and then backed down from it. So I allowed myself to hold onto a lot of false hope. I held on thinking that because he had said all those kinds of things before; that maybe he would again. I guess you can say I was a naive person. It is a difficult situation when one person is in love with someone, and the other isn't. It was hard on me, but I imagine it also was hard on him... because it put a lot of pressure on him for not wanting/feeling the same things back. I have felt bad and guilty about putting that pressure on him.

He's a wonderful person in a lot of ways. I want him to be happy. I honestly want him to have someone in his life that he truly does love. Right now, it's weird figuring out how much I should care or not care, how much I should call him, etc. Hopefully, it will feel normal again sometime soon.





Permalink: surreal.html
Words: 278
Category: dating
05/06/07 04:32 - ID#39179
it doesn't seem so bad...
"When we hold each other, in the darkness, it doesn't make the darkness go away. The bad things are still out there. The nightmares still walking. When we hold each other we feel not safe, but better.'It's all right' we whisper, 'I'm here, I love you.' and we lie: 'I'll never leave you.' For just a moment or two the darkness doesn't seem so bad." Neil Gaiman



Permalink: it_doesn_t_seem_so_bad_.html
Words: 70
Category: dating
04/15/07 08:55 - ID#38896
i wish...
I talked to the boy for a few minutes last night. He called me during a break on the Sabres game. That meant a lot to me. Usually, the hockey game is always a sacred time for him, not to be interrupted by anything. He sounded happy for me when I told him Albany- he was supportive about it.

I wish i could have been able to really talk to him about it as far as us goes. I probably won't have a chance for awhile, because he's so busy with everything. He has to write forty pages worth of papers for college, he has paperwork from his business, all kinds of crazy stuff. Which I understand, and feel bad for him about.

What's hard is that I know there is no possibility for a long distance thing. I didn't have the chance to talk to him about it. One of the first times I ever hungout with him, he had told me that he would never do a long-distance relationship with someone again. He's told me that numerous times since. He had a really bad experience in the past with someone he loved in which he was in a long-distance relationship with. I may want it, but it would be unrealistic of me to think it would even work if he actually wanted it.

I am really happy for all these good things coming up in my life, but the thought of not having him with me hurts so much.



Permalink: i_wish_.html
Words: 251
Category: dating
05/28/06 11:06 - ID#29650
Entertainment in my town
It's been awhile. I wish I could have made it to the e-strip party, but thanks to Paul for emailing me.

I'm back in Jamestown for the summer. I'm saving money by living with my folks until I need to be back for classes in the fall. It's definitely nice being with my family and friends, but to be honest, Jamestown is not exactly the most thrilling of places. Our big excitement is the fact that they just built a "Super Wal-Mart".

Fortunately, I get to go back up to Buffalo quite a bit because I'm doing some museum work, and I'm also taking a class to start working on my thesis. So it's all good.

You know what's kind of strange? It's when you're at a concert or something, and a guy is standing really closely next to you, or behind you... and then he'll keep smiling at you while he looks you up and down with his eyes. And he won't actually talk to you either, but he'll stand in exactly the same position. You'll turn a bit, then he'll turn a bit and so forth. Its creepy.

Do you ever get picked up in really atypical places? One for me that has always surprised me is the library. You would not think that it would be a magnet for romance. I've always wondered why I seem to meet guys in libraries like this. Plus, there's always the people who try to ask you out at bus stops or bus stations. Usually they ask you if you want to go some place where they could use their senior citizen discount or something! I mean, I'm sure we can all find true love on Greyhound, but still....



Permalink: Entertainment_in_my_town.html
Words: 288
<-- Earlier Entries
Author Info
Date Cloud
More Entries
My Fav Posts
This user has zero favorite blogs selected ;(