Category: photos
08/21/08 01:25 - 79ºF - ID#45393
i'm not sure if this looks like me,but..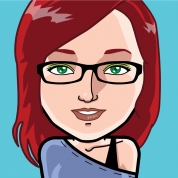 Permalink: i_m_not_sure_if_this_looks_like_me_but_.html
Words: 3
Location: Buffalo, NY
Category: tech
08/11/08 10:51 - 62ºF - ID#45310
cyber warfare
Apparently, Russia and Georgia is at war. I didn't even knew they were fighting, but I guess its been a long-term conflict that has recently escalated.
The strange thing about is that hackers in the Russian Federation is actively attacking governmental, military, and personal sites in Georgia. Hackers spam the sites to the point where they stopped running. It's considered by some to be cyber warfare.



Permalink: cyber_warfare.html
Words: 73
Location: Buffalo, NY
<-- Earlier Entries
Author Info
Date Cloud
More Entries
My Fav Posts
This user has zero favorite blogs selected ;(