Category: halloween
10/30/09 02:32 - 63ºF - ID#50153
Tonight
Frank Rossitano will be at the party tonight.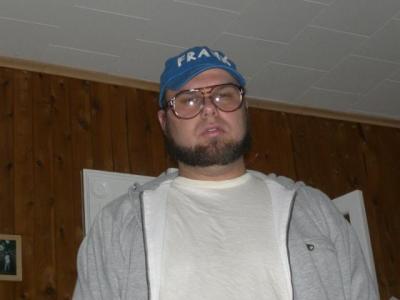 Permalink: Tonight.html
Words: 10
Location: Buffalo, NY
10/25/09 04:27 - 52ºF - ID#50109
Plumber
Who is your favorite plumber? What's his (or her) phone number?



Permalink: Plumber.html
Words: 11
Location: Buffalo, NY
Category: ideas
10/09/09 12:44 - 54ºF - ID#49971
The T-shirt factory
If American Apparel can make sweat-free T's in LA, and make a profit. Why can't the same be done in NY?

Now, I know NOTHING about t-shirt manufacture, but I do know that we have a lot of available space. I also know that we have a lot of labor. Sure, taxes are high, but they are in LA, too.

I DO know that the shirts made by American Apparel feel better than any I have ever worn, and that people will pay extra for a shirt that is comfy, cool, and local.

I also know that every entrepreneur in Buffalo has started a screen printing t-shirt shop. So why not create t's locally to sell to them?

Another con--there isn't much local cotton (or any), but right now, the average t-shirt is made with American cotton shipped to the far East. Buffalo would be a much shorter trip.

I would encourage everybody to join me in brainstorming ways to create jobs in this city. We need them.



Permalink: The_T_shirt_factory.html
Words: 168
Location: Buffalo, NY
Category: estrip
10/07/09 10:26 - 51ºF - ID#49959
I only posted once in all of September
This is just not satisfactory. I have been a bad
(e:strip)
blogger.
I'm going to write something. But not tonight. Or tomorrow. Tonight I am too tired to think and I have a funeral, a meeting, and a class to teach tomorrow.
But on Friday, I will write about one of the following.
Comedysportz.
Football.
How awesome church is going to be on Sunday, even though it is going to make people angry (or maybe because of it).
Writing a play or screenplay.
My growing admiration for Stephen Colbert.
My growing dissatisfaction with just about every American politician.
My (thus far) secret development of an Obama impression. (I've got the voice pretty good, but look nothing like him)
My desire to open up a t-shirt factory in Buffalo.
You can vote on what I should blog about. I will write it on Friday after a much deserved sleep in.
Actually, if anybody wants to share a beverage on Thursday night, it's my Friday, and I will be ready for a cold one.


Permalink: I_only_posted_once_in_all_of_September.html
Words: 173
Location: Buffalo, NY
Category: sports
09/02/09 01:42 - 72ºF - ID#49678
City of Champions
I forget, what did people use opera for before highlight videos came into existence?





Permalink: City_of_Champions.html
Words: 23
Location: Buffalo, NY
Category: party
08/11/09 10:00 - 72ºF - ID#49510
PartyPartyParty
On Labor Day, Janelle and I are inviting YOU to eat brunch at our house. There will be pancakes, bacon and mimosas for sure, but probably also some of my secret recipe "birthday casserole" (previously deemed so unhealthy as to only be consumed once annually, hence the name) and whatever yummy brunch items others care to share.

We will also play variegated and sundry games, such as the Western New York's own Kan-Jam (tm).

Your attendance is kindly requested. A comment, or response to the facebook event page will help us estimate the amount of batter to prepare. We hope to require so much that we are forced to rent a cement mixer.



Permalink: PartyPartyParty.html
Words: 113
Location: Buffalo, NY
Category: 10 things
08/06/09 11:16 - 67ºF - ID#49469
10 Things I like about my new t-shirt
Yes, this is a shallow post.

1. It's stretchy, but not clingy.

2. It breathes.

3. The t-shirt was made in America, sweat-free.

4. And printed in Buffalo, NY.

5. It supports the Elmwood Village Association.

6. It is a good excuse to wear a t-shirt to work.

7. T-shirts are already the most comfortable thing you can wear, so a comfy t-shirt is like, double.

8. Green and grey are nice colors.

9. It was an impulse purchase. Even though I am an impulsive person, I'm not really so impulsive with my money.

10. It's finally t-shirt weather around here!



Permalink: 10_Things_I_like_about_my_new_t_shirt.html
Words: 91
Location: Buffalo, NY
08/04/09 11:34 - 74ºF - ID#49453
Why, yes!
I will be on bidwell parkway tonight. Thanks for asking.

A couple other bullet points, since I never post anymore.

-A friend from the last church I served died last week. Funerals are never fun, but they really stink when you are older than the deceased.

-I am all for health care reform, but every two weeks, a big part of my paycheck goes to BlueCross, who is lobbying against it. If I were serious about what I believe in, I would forego health insurance until everyone can get it.

-Yes, cash for clunkers, is more about stimulating the economy and getting the auto makers back in business then cleaning up the air. I almost took the deal, because we could use a four-door instead of a pick-up, and we would never get $4500 for the truck otherwise. But I haven't, and the program will likely die before I get to it.

-Steelers training camp has begun. I love it.

-I need to play disc golf a few more times while I still can. If you want to join, let me know. I can share discs and provide some instruction.

-working (still) on a logo for the church. It looks like we will have a bright, urban, classic, lampost as our pic, with a font that is simultaneously old and fresh. The pic will come when it is done.

-I took a dead rat out of my backyard yesterday. That had been nesting next door. Dead rats aren't as good as pet rats or lab rats, but after those, dead rats are the best kind.

-I want to ride a bike from Buffalo to Albany on the Erie Canal. Maybe next summer.



Permalink: Why_yes_.html
Words: 281
Location: Buffalo, NY
07/15/09 10:46 - 75ºF - ID#49302
Bidwell party?
Every week at the Bidwell concerts, a group of people goes whole hog and sets up a table with good food and drink and basically puts everybody else to shame with their commitment to enjoying the show. Maybe this can be an inspiration for us?
I am willing to arrive early and set up a table. I'm thinking every
(e:peep)
BYOB and an appetizer/snack to share. What do you think?
Next Tuesday is Outer Circle Orchestra.


Permalink: Bidwell_party_.html
Words: 78
Location: Buffalo, NY
07/11/09 09:11 - 75ºF - ID#49260
Computer peeps!
My friend Thomas is a computer guy (Web stuff, I'm pretty sure) and got laid off. Anybody know anybody that's hiring?
I also have another friend that is looking for a pastor/preaching/chaplain gig, but I figure the former job has a better chance on
(e:strip)
.


Permalink: Computer_peeps_.html
Words: 48
Location: Buffalo, NY
<-- Earlier Entries
Author Info
Date Cloud
My Fav Posts
This user has zero favorite blogs selected ;(