Category: food
07/15/08 09:28 - 72ºF - ID#45030
The fruits of my labor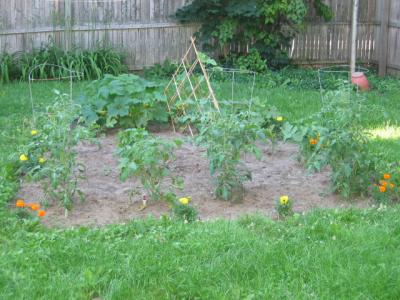 Full shot of the garden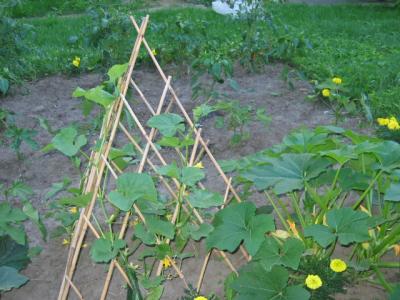 Cucumbers vining on the trellis.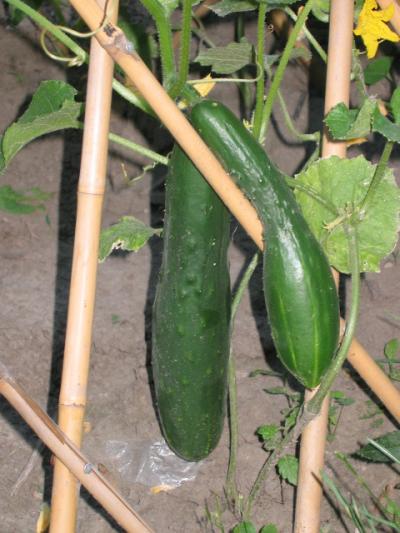 Cucumbers ready to pick!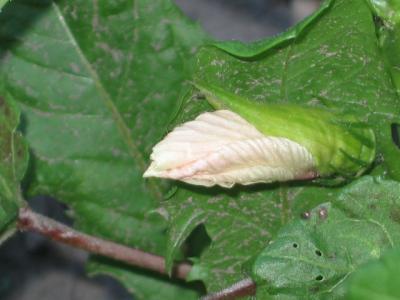 Okra blossom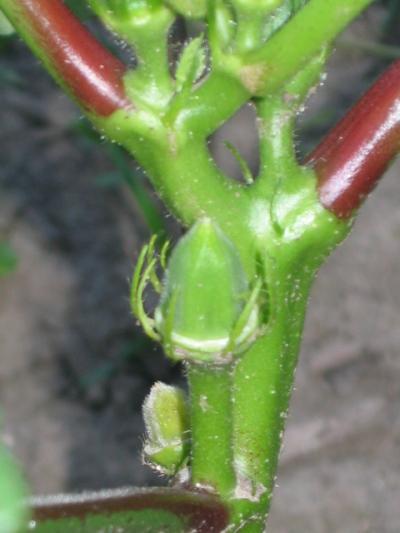 First hint of okra...really excited, never grown it before. Can't wait to fry it in cornmeal batter.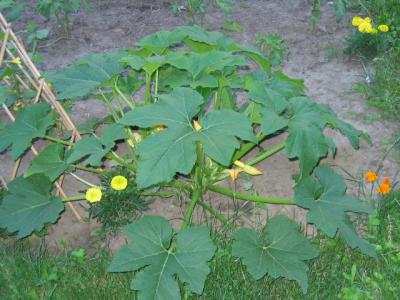 The sturdy squash plant rapidly taking over the garden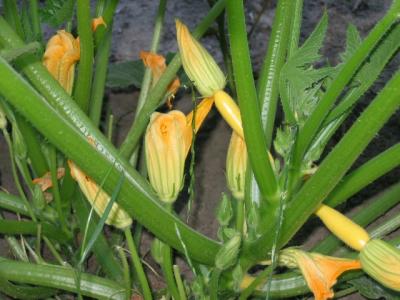 Plenty of squash to come.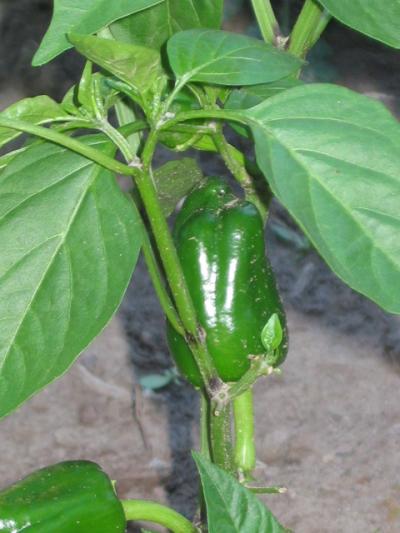 I finally have peppers growing rather successfully. In my first attempt two years ago, my peppers were consumed by some sort of blight. Last year when I tried to grow pepper plants from seed and puzzled over why they weren't growing, I discovered the cat peeing in the pot!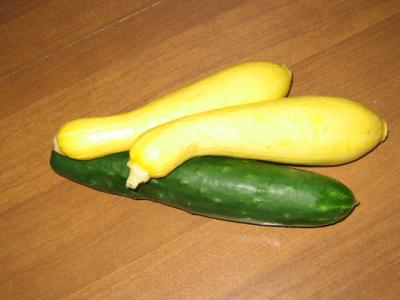 The fruits of my labor...two yellow squash and one cucumber which I promptly cut up, salted and peppered, sprinkled with balsamic vinegar and consumed. Sweet, juicy, seedy cucumber.


Permalink: The_fruits_of_my_labor.html
Words: 144
Location: Buffalo , NY
07/09/08 07:39 - 74ºF - ID#44914
Pastor Wife Humor


Permalink: Pastor_Wife_Humor.html
Words: 12
Location: Buffalo , NY
07/06/08 03:25 - 83ºF - ID#44880
Jim List of Christian Beliefs
(e:Drew)
responded to
(e:Jim)
's post with a little code explaining what he believes and doesn't believe. I thought it seemed fun to see where I stand on these things versus Drew as a non-seminary educated Christian.
I wanted to use the same key as Drew, but I am introducing a category of, I believe something but do not see it as essential to the faith which will be @
@ = I believe this but don't necessarily see it as an essential of the faith.

X = I do not believe this


= There is a nuance to this belief.

+ = This belief really is central to the faith, as I see it. (maybe or maybe not necessary, depending on who you ask)

+ That God exists.
+That God is still involved in the universe he created.
+That God cares about us.
@That God cares what religion you are in.
That God is the Christian God, not the Jewish, Islam, Baha'i, Mormonism, etc.

That all other religions are in grave error. (despite those faiths having equally compelling claims and theology to lay claim to this honor)
+ That God interacted directly with humanity in the past, and chose the Jews as his people above all others.
@That God guided the oral history of the Jews.
@ That God wrote the Bible, indirectly.
@ That God edited the Bible into its present form, indirectly.
X That God prevents textual errors from being introduced during copying, indirectly.
X That God would not allow the Bible to mislead us, but would allow other religious texts to mislead us.
That sins are against God, instead of against other humans.

That we have original sin that needs to be redeemed.
+ That virgin births can occur.
+ That Jesus was born to Mary as the Son of God.
+ That Jesus is in fact, God.
+ That Jesus could redeem sins through his death and resurrection.
That Jesus' death is the only way to cause that to happen.
+ That Jesus rose from the dead.
That the story of Jesus was accurately told orally for a hundred years.
X That the hundreds of contradictory written fragments and letters from the time after that don't matter, because:
X The editing process to sort everything out was also guided by God, again, indirectly.
X That the Gospels were then transmitted down with no textual errors in copying or translation thereafter, thanks to God, indirectly.
XThat the parts of the Bible and the Gospels that don't make sense don't contradict any of the above.
X That if you choose wrong, despite this inconsistent and inexplicable chain, you are damned to hell.
I think I definitely might come off as more conservative. Boy, that's a switch from the days when we were dating.


Permalink: Jim_List_of_Christian_Beliefs.html
Words: 453
Location: Buffalo , NY
06/30/08 11:14 - 70ºF - ID#44829
Buffalo Philharmonic Orchestra
SECOND REMINDER!!!
For those of you who enjoy classical music, the orchestra will be playing at Bidwell Parkway, Tuesday July 1st, 7pm.
(e:Drew)
and I will be meeting folks at Lafayette Presbyterian Church in the parking lot at Elmwood ave and Lafayette ave. at 6:30pm to walk down together...if you don't want to meet us at the church, we'll catch up with you at Bidwell.
Hope to see you there!


Permalink: Buffalo_Philharmonic_Orchestra.html
Words: 72
Location: Buffalo , NY
06/26/08 02:55 - 73ºF - ID#44792
My Supreme Court Hobby
I look forward to the two times of the year when the Supreme Court reads its decisions.
After taking an intense graduate level class in Criminal Justice and Law in which I plowed through several Supreme Court decisions and wrote several papers, I have an appreciation for and understanding of how decisions are made to a small extent. And because I've read a number of cases, I am sometimes familiar with the prececdents preceding a current case. It really is a fun hobby.
I am currently reading through the majority opinion of the court on the DC handgun case. I'm fascinated to read that, to date, Supreme Court cases have addressed the right to bear weapons in terms of the types of weapons (i.e. restrictions on assault rifles) and the types of persons (i.e. offenders). But this case explores whether the constitution intended for the right to bear arms to be a collective right (i.e. a militia) or individuals (Joe Schmoe down the street owning it for self defense). The decision to go down in history is that the constitution provides this right to the individuals.
I've only begun to dig in, but so far the majority opinion seems dead on, but I'm sure once I read the minority opinion, it will give me something to chew over.
So far, I am pleased that Scalia made clear that the right of the individual to bear weapons does not negate the laws that exist to regulate the types of weapons and who possesses those weapons (i.e. it's perfectly reasonable to make illegal the possession of nuclear weapons by the dude who has spent time in a psych hospital - my example, not Scalia's, lol).
I have a few more thoughts on the topic, but I want to finish reading the decision. Here's the link if you want to join me.



Permalink: My_Supreme_Court_Hobby.html
Words: 321
Location: Buffalo , NY
06/16/08 10:35 - 63ºF - ID#44683
How far will we go to save money ....
on gasoline?

We rode our bikes home tonight from Pearl St. Brewery three miles in the rain!

Apparently, these are the memories that will make life seem so precious when we're old.



Permalink: How_far_will_we_go_to_save_money_.html
Words: 32
Location: Buffalo , NY
06/14/08 11:47 - 70ºF - ID#44647
Race for the Cure
I ran the 5k Race for the Cure today.

It was a great experience. My friend and I did this couch to 5k plan to work up to it over a two month period and we succeeded so I'm feeling pretty good about myself. And at the very end we got to reward ourself with lots of free goodies including a free hot sausage and all the BEER we could stand in line and wait for. Felt a little goofy drinking beer at 11am, but it tasted SO GOOD.

It was a moving experience too. When you see all the people running or walking with pink signs pinned on in memory of/in celebration of people who succumbed to/survived breast cancer, it really hits you how many people are affected. I saw one young boy, couldn't have been over 18 who ran in memory of his mother. That's too young to lose your mom.

It was a good enough time that I would be willing to put together an estrip team for the race next year!



Permalink: Race_for_the_Cure.html
Words: 176
Location: Buffalo , NY
06/08/08 01:59 - 79ºF - ID#44587
Live Art
We went to an exhibit at the art gallery where students picked a piece of art work and recreated it with a backdrop and played the parts of the people in the painting. Really cool.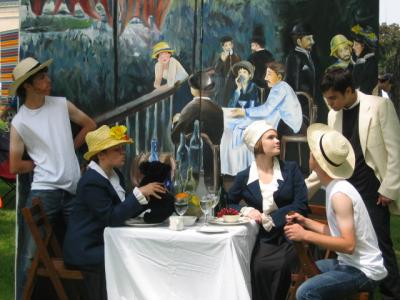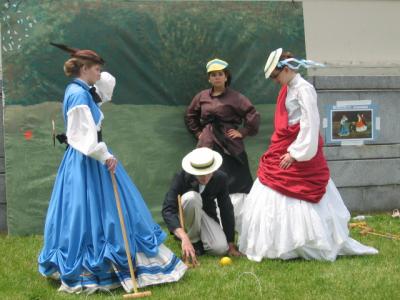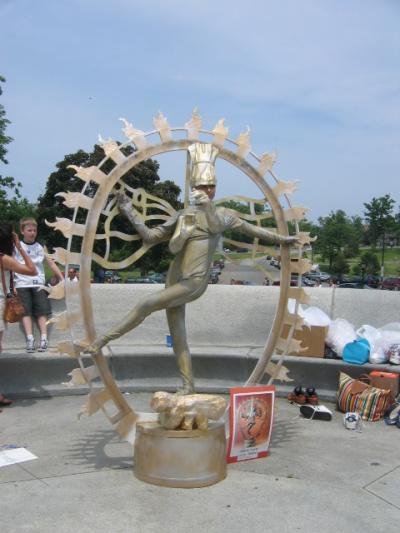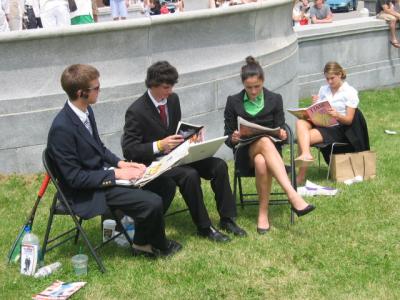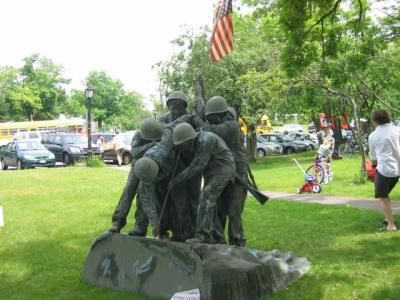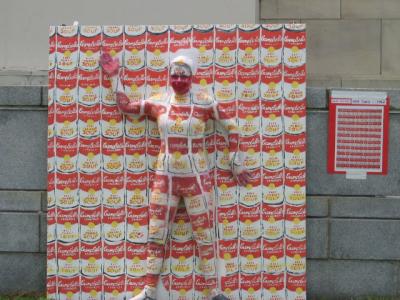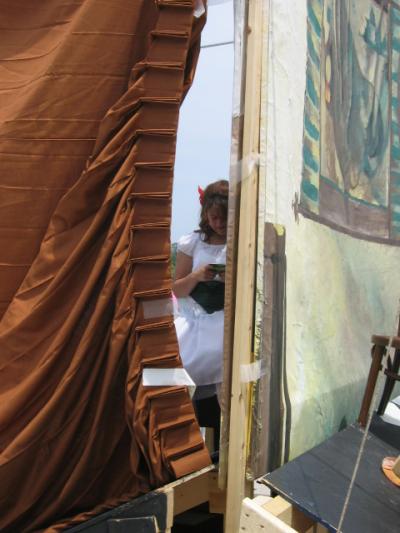 Permalink: Live_Art.html
Words: 51
Location: Buffalo , NY
06/06/08 11:25 - 77ºF - ID#44565
Buffalo PS Update #2
Okay, so I spoke with my friend. She is standing by her story that she needs to ask to take home a social studies textbook and a science textbook.

I tried a couple of different times to get hold of the principal. When I speak to the receptionist because the principal is still out of her office, she says the principal didn't call me back because I "refused to identify who I was". Bit my tongue and told her that I had left my name and my number and gave the receptionist a run down on why I was calling. So finally, the principal calls back.

They story changes a little bit because I originally said my friend was in 8th grade and actually she's in 7th. When you're in 7th grade you DON'T get two science textbooks. But my friend doesn't need permission to take the books for science or for social studies. She can just grab a book from the shelf. Both teachers claim that they don't require the students to ask permission and both teachers have been instructed by the principal to tell my friend that she can take a textbook home whenever she needs it without asking for permission.

She can go to summer school, but only for two subjects. However, my friend has already made plans for a week long mission trip and a wedding for her cousin. She can only miss three days of summer school and then she'll be dismissed. I'm a little upset by that because my friend tried to advocate for herself to get into summer school and when she she was told no, she made new plans. But, rules are rules and it's hard for schools to make exceptions for each individual student's situation, so she'll have to make a choice. I'm pretty sure that she'll pick summer school, but we'll see. I have to call the principal back around the 16th of June to make summer school arrangements...this time I'll leave a bio about myself so no one accuses me of refusing to identify myself....lol. Man, it's no fun to deal with a surly receptionist before your first cup of coffee.



Permalink: Buffalo_PS_Update_2.html
Words: 364
Location: Buffalo , NY
06/02/08 10:00 - 58ºF - ID#44518
Buffalo PS update
I mailed off my letter on Wednesday night. I received a voicemail from the principal on Friday. I called her back to talk this morning.

So far, I'm pleased. The principal was concerned with my information regarding the textbooks. According to the principal, all students are to have a textbook for each of their classes to take home whenever they need. In fact, for their science class, each student has a textbook for home and for class. The only class they do not have a textbook for is their ESL class because it is not structured for students to take work home. So, I will speak with my young friend to clarify for what classes does she not have a textbook that she may take home everyday. And the principal will speak with the teachers.

The principal believes that the Tuesday night program is run by an outside organization and she will look into how it is run and get back to me.

For summer school, the principal and teachers work together to determine who gets summer school, but a parent can request that a student receive summer chool irregardless. I pointed out that the young woman's mother would probably never think to ask and wouldn't be able to ask as she primarily speaks Nuer. The principal said it was sufficient enough that an advocate like myself to request it. The principal is going to look into my friend's grades and determine why she was not placed in summer school. And I"ll speak with my friend to see if she still wants to go.

The principal was very receptive to me calling and glad for a student at her school to have someone actively advocating for her. I was glad to speak with such a receptive principal and hopefully things will progress from here.



Permalink: Buffalo_PS_update.html
Words: 305
Location: Buffalo , NY
<-- Earlier Entries
Author Info
Date Cloud
My Fav Posts
This user has zero favorite blogs selected ;(