04/15/08 09:47 - 39ºF - ID#44021
"Mary"land
Today my wife (Mary) and I drove down to Maryland for a college fair. She works for Buffalo State as an Admissions Counselor. We decided to make a week of it and go to DC and Philly to see some of our relatives. So far we got down here alright but I have realized two things. One I need a camera phone and the Verizon Curve can not come fast enough. Two I am not a big fan of MD so far. I have been her a few times but not to stay for 2 nights. Just seems to go go go for me. Maybe it's because we drove 7 hours down and I just wanted to get out of car. Hopefully tomorrow will be a little better.



Permalink: _quot_Mary_quot_land.html
Words: 126
Location: Amherst, NY
04/07/08 12:15 - 49ºF - ID#43930
Guinness Book of what???
Tonight I had a cup of coffee at 8PM which is a big mistake. I usually only have it in the morning but tonight I just felt like a cup so I had one. I ended up going to the Guinness Book of World Records site just to look up something. I used to be a big fan of this book as a kid and usually got it every year for Christmas. There is a little intro and then something caught my eye. That's right folks....Gamers Edition!!!

Most of them seem a little lame but I am sure there are more in the book then on the site. Why would you buy the book if that were not the case. Maybe we can come up with something for
(e:jon)
to win.


Permalink: Guinness_Book_of_what_.html
Words: 137
Location: Amherst, NY
03/31/08 11:42 - 57ºF - ID#43854
Ultrasound time...
Last week my wife and I had our first ultrasound. It was so amazing to watch this little baby move all over on the screen. I could have sat there all day and watched it. I was almost hypnotized. Things are starting to feel more real and that is not a bad thing. It is great to think the someone will soon be depending on me to help them grow and shape their life.
The ultrasound tech was trying to get some measurements and the baby was being difficult (her genes) but after a short break it was more cooperative (my genes).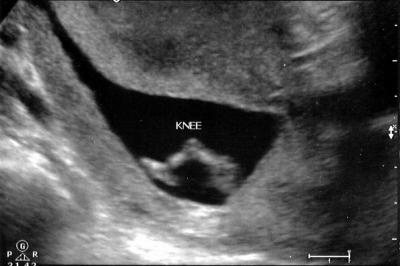 The facial features are still forming but you can make out the head and body.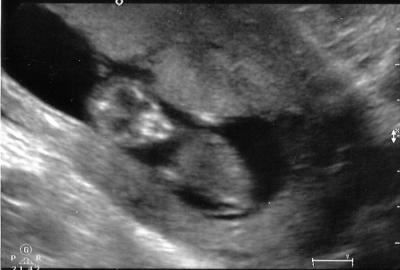 Permalink: Ultrasound_time_.html
Words: 121
Location: Amherst, NY
03/31/08 02:33 - 50ºF - ID#43845
Sick today
I am out sick today. I usually don't take a lot of sick days but today is the 4th day in a row I have had a sore throat and am starting to cough. I hate feeling like you are a walking zombie. Im also trying to not take anything because I don't like medicine.

That's all...



Permalink: Sick_today.html
Words: 57
Location: Amherst, NY
03/22/08 09:36 - 28ºF - ID#43761
Work work work
I feel like everyone is posting about work lately but I kind of need to. Perhaps I just need to hear myself think but lately work has been weird. I have been at Roswell for almost 7 years (April 2nd) and have moved to 3 different positions. I started out at the helpdesk and after 2 years moved to the server team. Two years after that I decided to jump to the network team. Don't get me wrong I love being on the network team. It is something that I really enjoy doing. My job involves everything from wireless, switches, routers and firewalls.

Lately though I feel like I am missing the boat on new technology and concepts. Several years ago I got my Cisco certification (CCNA) and let it expire. I know I know big mistake! I am trying to talk myself into starting the process again. I want to feel excited about diving in and learning again. It has been a while since I have studied outside of work experience. This week I am going to try and get my learn on. I think it's kind of like going to the gym. Once you get in a groove then there is no stopping you.



Permalink: Work_work_work.html
Words: 203
Location: Amherst, NY
03/16/08 12:54 - 33ºF - ID#43693
Changing fast....for the better
I am on the verge of turning 30. My birthday this year falls on Easter Sunday and I can't remember the last time that has happened if at all. Some would probably be freaked out about turning 30 but I am excited.
I was given a card with some money in it from my coworkers on Friday. They all knew I wanted to get a PS3 so I immediately went out and got one along with Rockband. I believe they all secretly just wanted to play it and no buy it themselves :) Needless to say we had a blast. Here are some pics to prove it:
Yours truly on the drums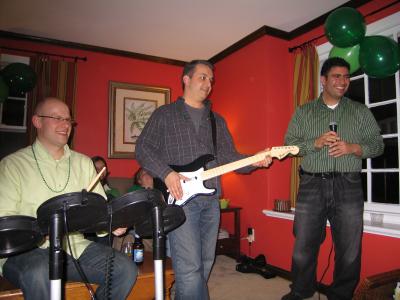 (e:mrdeadlier)
singing
(e:paul)
on the drums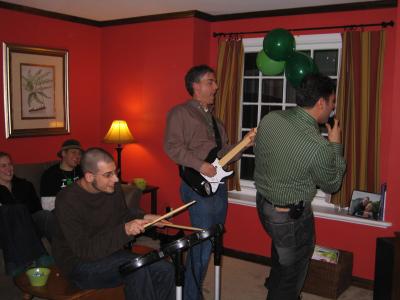 (e:enknot)
rockin out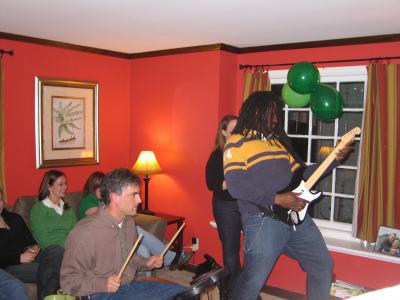 On a totally other unrelated topic my wife and I are expecting our first child. We started telling people officially this week which is so much fun. At this point I am a little nervous but I am sure that will go away.
Thank you everyone for coming to my party....it was a great time for me and looks like for everyone else also.


Permalink: Changing_fast_for_the_better.html
Words: 194
Location: Amherst, NY
02/23/08 02:20 - 29ºF - ID#43437
Saturday just doing things
This is the first Saturday in a while where 1) I have been home and 2) the weather is decent. Doing things around the house is one of my favorite things to do. It might seem boring to some but just cleaning up the basement or the garage is very therapeutic. Funny how such a small improvement can allow me to step back and say to myself "That looks so much better why didn't I do this sooner." Today is one of those recharge feel good days for me. Hope everyone else's Saturday is a great one.



Permalink: Saturday_just_doing_things.html
Words: 95
Location: Amherst, NY
02/21/08 02:38 - 20ºF - ID#43417
Styrofoam
Today I want to Bagel Jay's on Delaware for lunch. Besides the sandwich being good they served my fountain drink in a styrofoam cup. Is it just me or does a fountain soda just taste better in styrofoam? I have always been able to taste certain things that others don't seem to. For example I can taste the difference between say Poland Spring water and Dasani. I am not saying that I am special or anything but I notice the difference. Although styrofoam is bad for our environment I sure do enjoy drinking from one. Maybe it's the carcinogens that are released that gives it that oh so great flavor.




Permalink: Styrofoam.html
Words: 110
Location: Amherst, NY
02/19/08 09:01 - 20ºF - ID#43387
Living room
Yesterday my wife and I went out to purchase some lamps for the living room. This room has a light in the center on the ceiling that does not give off any sort of warm light. We even tried to change it out at one point but hated the way it looked. Target was our only hope in this matter. We ended up buying 2 table lamps and one floor lamp. After some moving around it looks so homey now. Maybe now I will not be so uptight while trying to relax.

As is life with one solution comes another problem however. As I was sitting in our well lit, cozy inviting living room I started brainstorming about our tv stand. Since we purchased the 46" tv I had to move my floor standing speakers out and put some replacements in. The floor standing units were to tall and the tv was to wide. I was on the hunt for a good stand last night and I am a little disappointed. They were either massive or downright expensive. My main goal is to get the surround sound set back up. So I either have to build a stand myself or maybe even buy a smaller set of speakers.






Permalink: Living_room.html
Words: 206
Location: Amherst, NY
02/15/08 10:30 - 17ºF - ID#43353
Friday is supposed to be fun
Today was not a fun day for me. Work was crazy because of this project I am working on and I was tired besides. We have so many devices and hardware to keep straight that you can't carry it all. The worst part is that I have to be totally mobile. So if I leave something in one building because I used it there last I have to go and get it to use it somewhere else. There is really no telling when or where you will need it next. However, it keeps me moving and prevents what my wife likes to call "9 to 5 ass".
I was mentally and physically drained today though. I felt like I was making more work for myself actually being at work. Oh well I guess you can't win em all.
We capped off the night going to Amicis in Kenmore recommended by
(e:mrdeadlier)
I had the Penne and Shrimp with the Vodka Cream Sauce.....it was fantastic. I'm a sucker for vodka and cream sauce. Yum!


Permalink: Friday_is_supposed_to_be_fun.html
Words: 173
Location: Amherst, NY
<-- Earlier Entries
Author Info
Date Cloud
Category Cloud
User must have at least 3 blogs in one category for categories list to show.
My Fav Posts
This user has zero favorite blogs selected ;(