Category: television
10/04/07 07:46 - ID#41496
Gotta give props to....
America's Next Top Model.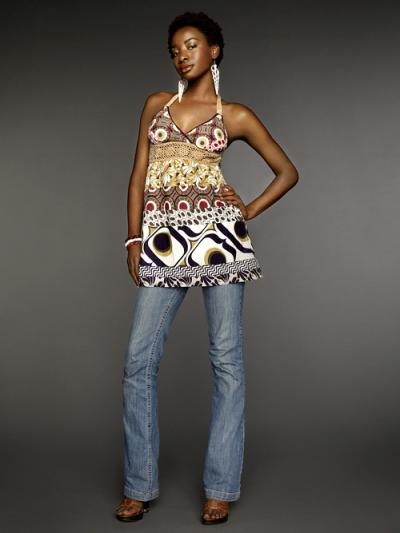 I started watching it out of curiousity. Why was this a competition? Don't you just take a tall, pretty woman and take pictures and voila, she's a model?
It turns out that it takes some serious skills to be a high fashion model. You really have to be in tune with your body and comfortable with your body. You have to engage in the scenario. You have to express the designers purpose behind the outfit, but do it with your style. You're bringing your personality to the photograph, so you need to know who you are and be confident in it. You have to be willing to go outside of your personal comfort zone and trying something new that might make you feel scared or vulnerable.
The other cool thing about Top Model is that Tyra in the past few seasons has emphasized having plus sized models. Now, I have to admit, the plus sized contestants on the show don't seem very plus sized to me, but it's still a positive step forward for an industry where people starve themselves for years to stay the right size. Oh, and there's also a contestant on the show right now with Asperger's syndrome which is way cool.
There have been plenty of women on the show who appear to me to be unattractive or average attractiveness, or have acne or have cellulite and you see them transformed into this blemish free product. So you see that they aren't naturally the way they appear in the photographs. I think it helps chip away at the idea that women could look like these models if they just exercise more or diet more or get liposuction or whatever because these models don't naturally look the way they do in photographs. You understand that it's an image and not a reality. They get there with make up people; hair people and wardrobe people.
All that being said, there is still plenty to critique the modeling industry on and plenty that concerns me, but it's still been a pleasant surprise that the show has challenged my views on what modeling is and who a model is.


Permalink: Gotta_give_props_to_.html
Words: 368
<-- Earlier Entries
Author Info
Date Cloud
My Fav Posts
This user has zero favorite blogs selected ;(