06/29/07 09:04 - 62ºF - ID#39844
Tires & Homeless in OP
I saw Orchard Parks only homeless person (and probably first) this morning. I worked in West Seneca for three years and it was definitely not a diverse community. Since I started working downtown, life's gotten more interesting again. God I miss being downtown. It more fun, its more alive, and it's definitely more real. The suburbs are a bizarre bubble of behavior.

Is anyone looking for a set of barely one year old Volvo tires with rims? My mom bought them then totalled her car shortly after and they are sitting in the garage taking up space. She had a V70. Lemme know.



Permalink: Tires_amp_Homeless_in_OP.html
Words: 103
Location: Amherst, NY
06/17/07 10:33 - 74ºF - ID#39703

1st mobile post
Mobile post test.



Permalink: 1st_mobile_post.html
Words: 3
Location: Amherst, NY
Category: info
01/21/07 03:42 - 22ºF - ID#37802
34,399 Views
I haven't posted anything on here in a really long time. I'm surprised I've had 34,399 views.
I'm on the last leg of school, I'm glad it snowed (finally), and I've been a member of
(e:strip)
since 2004 and only posted 143 journals.


Permalink: 34_399_Views.html
Words: 41
Location: Amherst, NY
Category: sorry
10/06/06 08:05 - 52ºF - ID#21024
For the Record


Permalink: For_the_Record.html
Words: 71
Location: Amherst, NY
09/25/06 12:27 - 57ºF - ID#21023
Summer's Over
I can't believe the leaves are starting to change. Summer went by way to fast.



Permalink: Summer_s_Over.html
Words: 15
Location: Amherst, NY
09/10/06 08:54 - 54ºF - ID#21022
Park on Elmwood
Now that the gas station on the corner of Forest & Elmwood has been renovated and the hotel seems to have stalled for the time being, I wish Forever Elmwood would push to open up the lawn of the Psych center along Elmwood up to the driveway before Buff State. It would be more attractive to have a park there than a rusty gate. My hope would be that the corner wouldn't look so desolate.
I know Delaware park is right around the corner.


Permalink: Park_on_Elmwood.html
Words: 84
Location: Amherst, NY
07/28/06 08:05 - 78ºF - ID#21021
Barbara Steisand
I don't really like her as it is, and this just made me smile.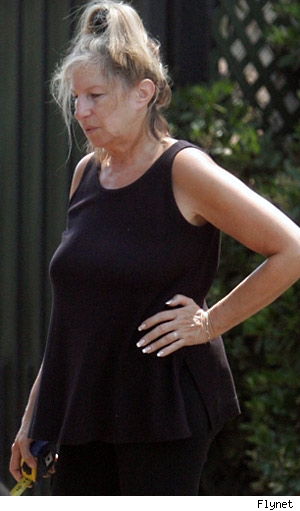 Permalink: Barbara_Steisand.html
Words: 17
Location: Amherst, NY
Category: dumb
07/11/06 01:21 - 75ºF - ID#21020
"Bucky"
I can't believe it is going on, what, six months and the NYS Troopers can't catch Ralph Phillips? C'mon. At this point they should just give up instead of shooting random people in the back on ATVs at dusk.

It's not like Philips is a brainiac or anything. Ten bucks says he's in his sisters attic the whole time.

I'm getting sick of the news' station reports that the search is "intensifying". Really? That's pretty sad if your best men doing their absolute best can't catch some dumb hick.

New York's finest... at their best. Six months & counting.



Permalink: _quot_Bucky_quot_.html
Words: 99
Location: Amherst, NY
Category: coffee
07/09/06 12:22 - 78ºF - ID#21019
Dunkin Donuts vs Timmy Ho's
I'm caught in a war of cheap coffee. I can't decide who's coffee I like more. Tim Horton's has gotten me through so many long days at work. Dunkin Donuts are starting to sprout up everywhere. I just can't make up my mind. Yesterday I had 1 cup of coffee from each.

Maybe someone has some dirty corporate secret they can tell me that will make me chose one.

Spot is dirty. I think it's gotten dirtier. I stopped going dowtown because of all the vagrants that sit in there.

City Spot is busy (which is great for people watching) but the whole place just looks so used and worn down. Anyone remember the phones on the tables @ the Spot downtown? It used to be so much fun to go there on a summer night and people watch. Now they aren't open 24/7 and the last time I was there late at night some old guy got off in the front window and we all got a free dessert for having to watch it.

Starbucks coffee is really strong and I don't really enjoy it. Everything there is either super bitter or super sugary.






Permalink: Dunkin_Donuts_vs_Timmy_Ho_s.html
Words: 192
Location: Amherst, NY
Category: tech
07/09/06 08:41 - 67ºF - ID#21018
Adium

has some cool software for the mac.
Adium is neat; a far cry from whatever multi-messaging program was out for OS 9. I'm probably one of the few people that didn't know about this thing, but I figured it was cool and worth a post.


Permalink: Adium.html
Words: 48
Location: Amherst, NY
<-- Earlier Entries
Author Info
Date Cloud
Category Cloud
User must have at least 3 blogs in one category for categories list to show.
More Entries
My Fav Posts
This user has zero favorite blogs selected ;(