03/15/12 10:53 - ID#56224
Tree Tent
Another attempt at this concept:
http://www.tentsile.com/gallery.html
Obvious problems include finding trees in the right place, right spacing, and right strength to set it up (with setup being no small task itself), but seems like a step up from the last one we saw. I'm less optimistic that a better option exists than the classic ground-gear, but not less wanting.


Permalink: Tree_Tent.html
Words: 64
Last Modified: 03/15/12 10:53
<-- Earlier Entries
Author Info
YesThatCasey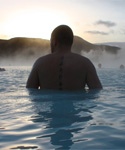 Date Cloud
Category Cloud
User must have at least 3 blogs in one category for categories list to show.
More Entries