02/24/05 01:38 - ID#27670
Things I don't like...
Lately I feel like I am in a tough spot. You know when you have to say something that is going to make someone unhappy and you would do anything to avoid it but it's one of those things that has to be done? That's how I feel. There are only a few things in life that I would really not be willing to compromise if I knew that it would make someone I cared about happy, but it seems like this is one of them. I hate being in the position to upset someone. ahhhhckkk.

Thesis is not going to be done on time.

I'm teaching a class Friday that I know nothing about.

Interview on Monday that I don't want to go to.

Stressing because Buffalo is so freakin mismanaged.

that's all, thank goodness



Permalink: Things_I_don_t_like_.html
Words: 136
Location: Tonawanda, NY
02/15/05 06:11 - ID#27669
Casa Visco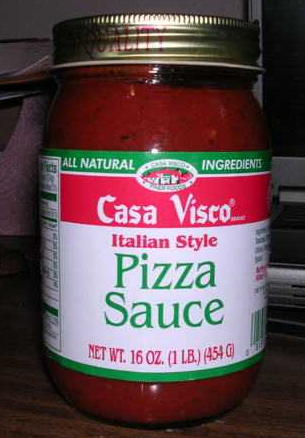 There is an entire like of Casa Visco sauces in the grocery stores in Schenectady.
(e:Mike)
and
(e:Paul)
do you have any family in Rotterdam, because that's where this stuff is from. I will let you know how it tastes...


Permalink: Casa_Visco.html
Words: 44
Location: Tonawanda, NY
02/15/05 01:23 - ID#27668
Backlash to the Backlash
First off, Happy Valentine's Day!
I don't understand why so many people hate Valentine's Day. I know that it can make you feel sad to see so many people in love if you aren't but Valentine's Day doesn't have to be about love with a partner. I received cards for this "holiday" from the most important people in my life and none of them were a boyfriend. (Thanks
(e:Mike)
for the awesome card...I'm in it forever :)) The only people i bought cards for this year were my mother, grandmothers, and Mary (a family friend). I think it's great to have a day when you can tell the people you love how much they mean.
I know usual gripe (which I just recently heard from my roommate) about Valentine's Day being a commercial fabrication; not really a holiday, just a way to make money. My response to that is that in our society EVERYTHING is seen as a way to make money, that should devalue it. All holidays, even the most religious, are slutted-out to drum up sales. I think that if there was going to be a day created to increase greeting card sales or chocolate consumption then having it be about sharing love isn't all that bad. Furthermore, you don't need to spend a lot of money to get in the spirit of Valentine's Day. Homemade gifts are always the best in my book.
I guess I just wish that people could take a glass half-full approach to Valentine's Day. Most people have someone they love and many people who love them. Rather than focus on the fact that you don't have a boyfriend or girlfriend, why can't you look at what you do have? Maybe I just view it this way because I was raised to see Valentine's Day as a time to tell
all
the people you love how important they are. It was more of a family affair than a couple's thing in my house. I think that's the way it should be.
In any event, I would like to take this chance to say I love you to all the people who mean so much to me. If I've done my job you know who you are.


Permalink: Backlash_to_the_Backlash.html
Words: 374
Location: Tonawanda, NY
<-- Earlier Entries
Author Info
Date Cloud
Category Cloud
More Entries
My Fav Posts
This user has zero favorite blogs selected ;(