Category: elijah
05/28/09 01:08 - 73ºF - ID#48773
Elijah Rockin the Mic
Okay, so my boy's school play for drama club was last night, in which he played a bully. It was more like a musical. Anyway, here's a couple of pics from his little solo. I must say, he rocked it out. totally blues brothers/mick jagger style, if you ask me. I was rolling!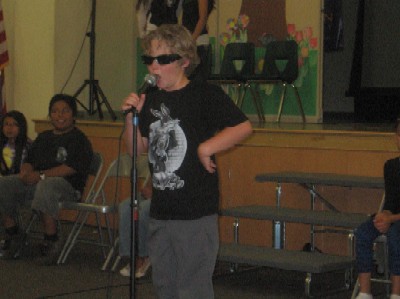 Here's him responding to the people behind him.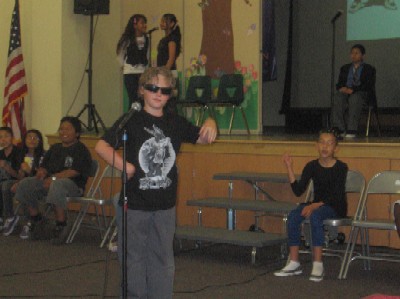 Hope everyone is well. I'm doin ok. Just finished up the semester at school and happy about the summer. Elijahs got another 2 weeks, then the fun begins.
I really need to use estrip more to post pics of the boy.
lates


Permalink: Elijah_Rockin_the_Mic.html
Words: 107
Location: San Diego, CA
<-- Earlier Entries
Author Info
Date Cloud
Category Cloud
User must have at least 3 blogs in one category for categories list to show.
My Fav Posts
This user has zero favorite blogs selected ;(