Category: news
03/22/07 11:25 - 43ºF - ID#38586
Wikinews.org proposes WNN TV
We are currently discussing ways in which Click ->
Wikinews.org
, the news site that I currently freelance write for, can become more than it already is.
Since I have began editing and writing news articles for that site, Many users have come forward with a great interest in creating the Wiki News Network. If this were to be established, we would eventually be broadcasting on TV, but of course, like most things, it has to be started slow, but include big ideas. You can also visit here: Click ->
About WNN
Click ->
Wiki News Network Discussion
Click ->
Wikinews: Broadcast With information and pilot episode
Some of the ways that Wikinews.org could broadcast to the World, other than writing articles is something along the lines of a PodCast or YouTube. Remember start small, think big.
We are also discussing just hosting the days headlines or news broadcasts on the site itself.
But with all big ideas comes problems and we have several. Some are big issues, others ar not so bad. Here are the problems in why we can't, at this very moment, start WNN:
1) The money. We are a user based site and everything that goes on the site is in some way user contributed in one form or another and that stuff does NOT cost money. The site is free to write and free to browse and upload and edit. So Wikinews.org has no means of profit. With that said, Wikinews is operated under the authority of the Wikimedia Foundation. The foundation just had a fundraiser and raised nearly 2 million dollars to keep the Wiki sites up and running, not that the money is really needed though.
Resolution: Ask the foundation for a grant or a loan. A grant would be the more reasonable and logical way as since none of the "Wikinewsies" aka reporters do NOT get paid for any of the work we do, we would not really able to repay loans since there is no profit or money. So we can turn to private investors, or in other words: YOU! But how would you be able to do that? Well we are not sure yet either as any donations currently made to the Foundation goes to all Wikis, not just to Wikinews.
2) Equipment. We have no TV cameras or regular cameras or a studio or anything to that nature as a whole. We do have however, the individual resources from all users on Wikinews. They report the news and sometimes even in the field: See reports by a Wikinews Journalist who reported LIVE from Las Vegas, Nevada about the Wendy's chili finger case:
Click ->
Wendy's Chili Finger Incident part 1
Click ->
Wendy's Chili Finger Incident part 2
We even have a Click ->
WNN Pilot Episode
You can also see a collection of Original Reporting, in the field journalism by ME about the hotel proposal here in Buffalo, New York:
Click ->
Elmwood Village Hotel Proposal Articles
These are examples of what kind of equipment, resources and capabilities a single journalist has for this site, and I am not the only one. HAve equipment and an interest? Help us :)
Basically what I am trying to do is stir interest to anyone and everyone. If you can help, or have any ideas regarding this project, please visit the discussion on WNN and voice what you think or what you might be able to do to help. You do NOT have to be a member of Wikinews or a user or have to sign up to make comments, but it is helpful.
Click ->
WNN Discussion
Have any ideas for me? Just comment here in my blog.


Permalink: Wikinews_org_proposes_WNN_TV.html
Words: 623
Location: Buffalo, NY
Category: space
03/22/07 04:41 - 54ºF - ID#38554
Impact crater found in California
Click->
Article
Researchers in San Joaquin County, California have discovered what appears to be a massive impact crater made by an asteroid nearly 50 million years ago, while exploring the area for possible oil deposits. The period in which it struck the Earth, say researchers, is called the
(WIKIPEDIA - Eocene)
Epoch.
Images from a seismic survey has shown the crater is nearly 6 kilometers wide, buried under sediment at nearly 4,300 feet and may even still contain the asteroid which is said to inside the crater nearly 10 miles below the Earth's surface.
Copyright: www.wikinews.org using the Creative Commons Attribution 2.5 license.


Permalink: Impact_crater_found_in_California.html
Words: 99
Location: Buffalo, NY
Category: elmwood
02/09/07 12:40 - 20ºF - ID#38087
Atwater House is gone
I have pictures but cannot upload them from my location. The Atwater House has/is demolished as we speak. The house is being torn down to makeway for the expansion of "the restaurant."



Permalink: Atwater_House_is_gone.html
Words: 33
Location: Buffalo, NY
Category: elmwood
02/08/07 02:56 - 19ºF - ID#38069
Good Bye History: The Atwater House
Well its time to say good bye. The Atwater House at 1089 Elmwood has lost the what I think will be the final battle.
The appeals court has said that the Atwater house is NOT in a historic area nor is the house itself historic and the judge ruled the city did not consider those circumstances when denying the demolition permit for a certain someone to expand their restaurant.
Now here is the interesting part.
1)
The Atwater House was the first house built on that block on this end of Elmwood, as discovered by maps at the Erie County and Buffalo Historical Society on Elmwood and Nottingham Tr.
2)
As reported by Wikinews

The Atwater house, before it was the "Atwater house" was formaly known as the John C Hill Hotel, which was in operation during the Pan Am Exposition of 1901 (research done at the Historical Society), which also means that the owner of the house could easily make it into ie: bed and breakfast or something.
3)
Recently, in the past few years, an old oil company was unearthed in an archaeological dig in the Erie Canal in Downtown Buffalo that was owned and operated by Edward Atwater who founded the first oil company in Buffalo and also was owner and live in resident of the Atwater house, also reported by Wikinews.
All this information has been ignored by the courts and in fact no one has bothered to even research this property as much as I have. I would not be surprised if no one has even researched the deed on the Atwater house. If Svarino stopped the hotel based on deds that said no businesses, hotels of "anykind whatsoever" then I wonder what the Atwater house deeds say??
In any event, it seems that the fight is over. But if you think a petition would help, someone has set up one on petition.com, which was there during 2003ish when the battle first begun, Sign it to save the Atwater house:

I am not sure who started it but it needs to be updated. Please sign it and spread the link as far as you can.


Permalink: Good_Bye_History_The_Atwater_House.html
Words: 381
Location: Buffalo, NY
Category: websites
02/01/07 03:47 - 28ºF - ID#37953
Hollywood Stock Exchange
I love this site. It really is neat

. The Hollywood Stock Exchange allows you to trade stocks in movies and movie stars. Movies include newly announced, in production, past or present. It is all 100% free and no catch.
You sign up and get I think 1,000,000 hollywood bucks and you can start trading. It works like the real stock exchange except this is open 24/7 and is worldwide.
The creaters want to use the site as a future of predicitng good and or bad movies. Its hard to explain the dep details, but it is easy to use and play around with.
so go here:

Sign up and mention MY screenname on the site as the reference that got you to sign up:
Jason20m1980
and I get money :)
Enjoy and tell me what you think :)


Permalink: Hollywood_Stock_Exchange.html
Words: 141
Location: Buffalo, NY
Category: politics
01/30/07 03:12 - 24ºF - ID#37923
Poll: Americans want Bush impeached
According to an online poll currently being cunducted by MSNBC, when voters are asked "Do you believe President Bush's actions [in Iraq] justify impeachment?

as of January 28, 2007 87% said yes.
Poll:

My Digg.com profile "digging" it:



Permalink: Poll_Americans_want_Bush_impeached.html
Words: 67
Location: Buffalo, NY
11/22/06 01:39 - ID#21972
Impersonation is a bit**
Well I thought it would come to this. Apparently someone like to pose as me on Buffalo Rising. It seems I have been accused of badmouthing Sam Savarino of Savarino Construction, the developer who wants to build the hotel on Elmwood and Forest.

It seems that someone somewhere is using my name or screen name on Buffalo Rising and using quotes from articles I have written based on the hotel and badmouthing Savarino in the process.

First things first. I hate Buffalo Rising. It seems to me that everyone on there is the same person with different screen names badmouthing the opponants of the hotel. I have even been told that I write more articles GAINST the hotel than are FOR the hotel.

Maybe it seems that way to some but the truth is, I write what I think is news, in regards to the hotel. Whether its for or against the hotel, I could care less. Where there is news, I will write it.

I do not believe that some people will go to such extremes to stop the flow of accurate information to the public. I as a freelancde journalist believe in nothing but the facts. I report the facts. If someone does not like those facts then talk to me or the direct source. Do not go on some crusade to knock out the little guy becuase you do not like the facts. If you have a problem with me, or my reporting, then talk to me and only me. But I will not allow some sour puss to ruin my reputation on Wikinews. If you have a problem, here I am. Step up.



Permalink: Impersonation_is_a_bit_.html
Words: 277
Location: Buffalo, NY
Category: elmwood
11/16/06 01:45 - 61ºF - ID#21971
Elmwood Village Hotel off the table/dead
The proposed Elmwood Village Hotel seems to be a DEAD deal and no longer on the table. Get the stry here that I just wrote:

They are for sale :)


Permalink: Elmwood_Village_Hotel_off_the_table_dead.html
Words: 48
Location: Buffalo, NY
08/23/06 01:46 - 74ºF - ID#21970
Channel 4 News and plagerism
Channel 4 News recently aired the story about Pano's Restaurant cutting hours on the overnights. They unfortunately do not have the story posted on their site anymore, but WNY Media Network posted the story here:

, on their sitre before Channel 4 could delete it from history saying:
From Channel 4's Web site:

A late night dining tradition along Buffalo's Elmwood strip may soon be coming to an end.

News 4 has learned the owner of Pano's Restaurant is considering scaling back his hours.

The restaurant opened on the first day of the Blizzard of '77.
Since then, it has been open 24 hours a day, seven days a week.

There's no word yet on why the owner is considering cutting the restaurant's hours.
Note in the edit history (

) of the Wikinews article here:

that the Wikinews article was published on the 21 of August, one day prior to the Channel 4 story.
Note the quotes about the blizzard of 77:
Wikinews: Pano's opened in 1977 on the day of the blizzard of '77' and has "remained open for 24 hours since then", only closing for an hour at a time on the weekends to clean up and prepare the restaurant for breakfast, said Georgiadis.
Channel 4 according to WNY Media: The restaurant opened on the first day of the Blizzard of '77. Since then, it has been open 24 hours a day, seven days a week.
Also note that an e-mail was sent to Channel 4 alerting them to the story on Wikinews, but the e-mail did NOT mention any piece of the article and had a link to the copyright rules in reprinting or airing material used from Wikinews articles. They failed to cite Wikinews as a source or original author.
Plagerism is illegal.


Permalink: Channel_4_News_and_plagerism.html
Words: 328
Location: Buffalo, NY
08/22/06 01:02 - 77ºF - ID#21969
Elmwood Village Gatekeepers launch site
The "Elmwood Village Gatekeepers" have launched a new website for their Request for Proposals on the corner of Elmwood and Forest. You can go to the home page here

and look on the left of the page to download a printable version of the RFP.
Request For Proposal
Elmwood Village Gateway and
Greenspace
Elmwood Village Gatekeepers
Responses requested by: September 1, 2006
Submissions requested by: October 1, 2006
Objective of this RFP:
The intersection of Elmwood and Forest Avenues is the prominent entrance or "Gateway" to what is possibly Buffalo's most well known, signature neighborhood, The Elmwood Village.
Assets on the southeast corner of Elmwood and Forest include an elevated green space and five turn of the century historic homes. At the northwest corner of Elmwood and Forest is the "Elmwood Forest" a historic green space containing stands of mature pines, other trees and lawn. An all too rare and precious feature in an urban landscape, and part of the historic Olmsted vision for planning the City of Buffalo.
We advocate re-use and renovation of the existing structures and green space presently on these historic sites to create a unique, uplifting and imaginative entranceway to Buffalo's signature Elmwood Village.
We are seeking conceptual schematics which will:
> Preserve, enhance and re-use the existing five historic homes at the southeast corner of Elmwood and Forest.
> Preserve, unify and highlight the unique elevated green space and
lawns at the southeast corner of Elmwood and Forest, and make them accessible as a public "commons."
> Create a unified view of the unique greenspace at the southeast corner of Elmwood and Forest to reflect the "Elmwood Forest" at the northwest corner of Elmwood, and Forest honoring Olmsted's vision of green ways throughout Buffalo.
For information please email:
rfp@elmwoodvillage.net


Permalink: Elmwood_Village_Gatekeepers_launch_site.html
Words: 297
Location: Buffalo, NY
<-- Earlier Entries
Author Info
dragonfire1024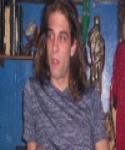 Category Cloud
My Fav Posts
This user has zero favorite blogs selected ;(