11/22/06 01:39 - ID#21972
Impersonation is a bit**
Well I thought it would come to this. Apparently someone like to pose as me on Buffalo Rising. It seems I have been accused of badmouthing Sam Savarino of Savarino Construction, the developer who wants to build the hotel on Elmwood and Forest.

It seems that someone somewhere is using my name or screen name on Buffalo Rising and using quotes from articles I have written based on the hotel and badmouthing Savarino in the process.

First things first. I hate Buffalo Rising. It seems to me that everyone on there is the same person with different screen names badmouthing the opponants of the hotel. I have even been told that I write more articles GAINST the hotel than are FOR the hotel.

Maybe it seems that way to some but the truth is, I write what I think is news, in regards to the hotel. Whether its for or against the hotel, I could care less. Where there is news, I will write it.

I do not believe that some people will go to such extremes to stop the flow of accurate information to the public. I as a freelancde journalist believe in nothing but the facts. I report the facts. If someone does not like those facts then talk to me or the direct source. Do not go on some crusade to knock out the little guy becuase you do not like the facts. If you have a problem with me, or my reporting, then talk to me and only me. But I will not allow some sour puss to ruin my reputation on Wikinews. If you have a problem, here I am. Step up.



Permalink: Impersonation_is_a_bit_.html
Words: 277
Location: Buffalo, NY
Category: elmwood
11/16/06 01:45 - 61ºF - ID#21971
Elmwood Village Hotel off the table/dead
The proposed Elmwood Village Hotel seems to be a DEAD deal and no longer on the table. Get the stry here that I just wrote:

They are for sale :)


Permalink: Elmwood_Village_Hotel_off_the_table_dead.html
Words: 48
Location: Buffalo, NY
<-- Earlier Entries
Author Info
dragonfire1024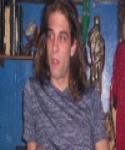 Category Cloud
My Fav Posts
This user has zero favorite blogs selected ;(