Category: elmwood
04/24/06 10:38 - 44ºF - ID#21959
Lawsuit filed against City of buffalo.
This is the latest on the hotel that I wrote. More here:

Arthur J. Giacalone, an attorney representing Nancy Pollina, Patricia Morris, who operate the Don Apparel, a vintage clothing and collectibles shop at 1119 Elmwood Avenue, Angeline Genovese and Evelyn Bencinich, owners of residences on Granger Place in Buffalo abutting the rear of the proposed hotel site, Nina Freudenheim, a resident of nearby Penhurst Park, and Sandra Girage, the owner of a two-family residence on Forest Avenue less than a hundred feet from the proposed hotel's sole entrance/exit driveway, have filed a lawsuit in New York State Supreme Court against the city of Buffalo's Common Council and Planning board, alleging that the proposed Elmwood Village hotel was approved "without giving meaningful consideration to either the impact on the adjoining residential neighborhood, or the unique character of this section of Elmwood Avenue," according to Giacalone.
(Copyright/Attribution:Wikinews)


Permalink: Lawsuit_filed_against_City_of_buffalo_.html
Words: 166
Location: Buffalo, NY
04/08/06 08:00 - 31ºF - ID#21958
Family 2
Well th ultrasound came back on my sister, and there IS something there, but they are not sure what. There are 2 possibilities: either a tumar of a sort or cysts. They are hoping they are cysts. If so they can remove them in a week. If not then they don't know. They are doing more tests and I should know more next week. This is the main reason I have not been around lately. I have a lot going on and just have a lot of thinking to do.

P.S. Why is my "red" theme green? And why does it look like pills are separating my journal enteries? Just curious.

Jason



Permalink: Family_2.html
Words: 112
Location: Buffalo, NY
Category: health
04/01/06 06:58 - 43ºF - ID#21957
Family
Well I was going to talk about the stupid hotel, but I just read my e-mail and the hotel is the LAST thing on my mind.

My mom e-mailed me and it was bad news. Apparently my sister, 22, has been diagnosed with cancer. I really don't want to get into it, but its pretty serious.

She had a pap smear and it came back "abnormal". Apparently there are three stages of abnormal; just abnormal, moderate and severe. It seems she is in between moderate and severe. She had an ultrasoud but we don't know the results yet. Geez....can things get any worse?

Jason



Permalink: Family.html
Words: 104
Location: Buffalo, NY
<-- Earlier Entries
Author Info
dragonfire1024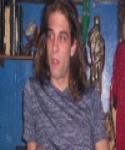 Category Cloud
More Entries
My Fav Posts
This user has zero favorite blogs selected ;(