Category: elmwood
02/09/07 12:40 - ID#38087
Atwater House is gone
I have pictures but cannot upload them from my location. The Atwater House has/is demolished as we speak. The house is being torn down to makeway for the expansion of "the restaurant."



Permalink: Atwater_House_is_gone.html
Words: 33
Category: elmwood
02/08/07 02:56 - ID#38069
Good Bye History: The Atwater House
Well its time to say good bye. The Atwater House at 1089 Elmwood has lost the what I think will be the final battle.
The appeals court has said that the Atwater house is NOT in a historic area nor is the house itself historic and the judge ruled the city did not consider those circumstances when denying the demolition permit for a certain someone to expand their restaurant.
Now here is the interesting part.
1)
The Atwater House was the first house built on that block on this end of Elmwood, as discovered by maps at the Erie County and Buffalo Historical Society on Elmwood and Nottingham Tr.
2)
As reported by Wikinews

The Atwater house, before it was the "Atwater house" was formaly known as the John C Hill Hotel, which was in operation during the Pan Am Exposition of 1901 (research done at the Historical Society), which also means that the owner of the house could easily make it into ie: bed and breakfast or something.
3)
Recently, in the past few years, an old oil company was unearthed in an archaeological dig in the Erie Canal in Downtown Buffalo that was owned and operated by Edward Atwater who founded the first oil company in Buffalo and also was owner and live in resident of the Atwater house, also reported by Wikinews.
All this information has been ignored by the courts and in fact no one has bothered to even research this property as much as I have. I would not be surprised if no one has even researched the deed on the Atwater house. If Svarino stopped the hotel based on deds that said no businesses, hotels of "anykind whatsoever" then I wonder what the Atwater house deeds say??
In any event, it seems that the fight is over. But if you think a petition would help, someone has set up one on petition.com, which was there during 2003ish when the battle first begun, Sign it to save the Atwater house:

I am not sure who started it but it needs to be updated. Please sign it and spread the link as far as you can.


Permalink: Good_Bye_History_The_Atwater_House.html
Words: 381
Category: elmwood
11/16/06 01:45 - ID#21971
Elmwood Village Hotel off the table/dead
The proposed Elmwood Village Hotel seems to be a DEAD deal and no longer on the table. Get the stry here that I just wrote:

They are for sale :)


Permalink: Elmwood_Village_Hotel_off_the_table_dead.html
Words: 48
Category: elmwood
07/16/06 12:17 - ID#21967
Oppose to supporters
WNYmedia.net hase gotton nasty about the opposers of the hotel. Now we are going to get nast back.

OPPOSE the Elmwood Village Hotel proposal

When: Monday July 17, 2006
Time: 5:00pm
Where: Elmwood and Forest

Hope to see you there.



Permalink: Oppose_to_supporters.html
Words: 39
Category: elmwood
07/13/06 01:14 - ID#21965
Elmwood Village Hotel proposal withdrawn
Buffalo, New York - According to the developer Savarino Construction Services Corporation, the proposed Elmwood Village Hotel which would be placed on the corner of Elmwood and Forest Avenues in Buffalo, New york has been withdrawn from the city's Planning Board and Common Council and will undergo a "do over"; however, Eva Hassett, Vice President of Savarino says that the proposal will be resubmitted, from scratch by the end of next week.

The hotel would require the demolition of at least five properties, 1109-1121 Elmwood and would cause the closer of several businesses. Already, two businesses, Skunk Tail Glass and Six Nations Native American Gift Shop have relocated, outside the Elmwood Strip. Don apparel, H.O.D. Tattoo and Mondo Video still remain on Elmwood; however, Mondo Video is planning on moving to a new location. The hotel will be 72 rooms and will cost at least 7 million dollars to build.

"We're lovers, not fighters. Our energies should be spent on developing a really wonderful project, not wasted in court. We'll start over with a clean slate and take as much time as necessary to hear people out and end up with a very positive project for the neighborhood," said President of Savarino Construction, Sam Savarino.

The hotel will not undergo any major changes in its design says Savarino. "We would anticipate little if any physical change to the plans." He also alleges that the issues with the hotel were not with the design or the proposal and also says that the hotel is still right for the intersection.

"The perceived problem was with the process, not the proposal itself. We believe this is the right thing to do on that corner," added Savarino.

According to the Buffalo News, the projects resubmission is aimed to "shed the lawsuits" against the proposal. The Buffalo News also claims that the Common Council members are all still "in favor of the project." The proposal was unanimously passed by the council on March 21, 2006.

Attorney Arthur J. Giacalone who represents the plaintiffs, Nancy Pollina and Patricia Morris, who operate Don Apparel (a vintage clothing and collectibles shop at 1119 Elmwood Avenue), Angeline Genovese and Evelyn Bencinich, owners of residences on Granger Place which abut the rear of the proposed site, Nina Freudenheim, a resident of nearby Penhurst Park, and Sandra Girage, the owner of a two-family residence on Forest Avenue less than a hundred feet from the proposed hotel's sole entrance and exit driveway, says that the hotel proposal was "inappropriately rushed," but some council members disagree. Defendants in the lawsuit against the hotel are, Buffalo's Common Council and Planning Board, Mayor of Buffalo, Byron W. Brown, Savarino Construction Services Corporation, Hans J. Mobius and his son Hans S. Mobius owners of the properties at stake, Pano Georgiadis, owner of Pano's Restaurant on Elmwood, and Cendant Corporation, the parent company of Wyndham Hotels, which will be, according to Savarino, the hotel operator. Attorney David State is representing the city, Planning Board, Mayor Byron Brown and the Common Council.

"I don't think it was a rush job," said Dominic J. Bonifacio Jr., the council's Majority Leader. He also alleges that the only way to make "it [the hotel] a better project and ease the concerns of some neighbors would be to find a way to provide more parking."

In an exclusive phone interview with Wikinews, Giacalone states that the lawsuit against the hotel and the city "will not be moved [withdrawn] unless the Common Council resins their [prior] decisions in passing the proposal." Giacalone also says that Savarino has yet to sumbit any new plans for the proposal to the city. He also says that he "still plans to represent all plaintiffs" if they wish to continue with the suit and the use of his services.

Giacalone rescheduled the preliminary hearing which is "still in place" for July 27, 2006. When asked if the properties are still owned by mobius, Giacalone replied "yes" and that according to attorney Bob Knoer, the Lawyer representing Hans Mobius, the owner of the properties that could be demolished, there is "no contract between Savarino" and that Mobius "plans to put the properties back on the market." Mobius has not returned phone calls or e-mails and has not yet commented on the situation or the proposal itself. The city denies these claims.

Area councilman Joseph Golombek also states that the reason for the resubmission of the proposal was due to "a mistake in the Planning process" and that none of the council members have "indicated that they have changed their opinions on the hotel" and still remain in favor of the project.

"I still think the Hotel is a good idea for that part of Elmwood. For Elmwood to stay strong and vibrant it must continue to grow and adapt to change. It is a different community than it was twenty years ago and will be different in another twenty years. The opponents of the Hotel have the opportunity to challenge it and are doing that. Even though I disagree with them I am glad there is a safety mechanism for people who disagree with government. We need to keep moving forward," added Golombek.

Supporters of the hotel proposal are planning on holding s rally to support the new development. WNYmedia.net claims that the first rally will be held to support the hotel proposal on July 17, 2006 at 5:00 p.m. on Elmwood and Forest, on the site of the proposed location. According to WNYmedia.net they "are tired of the anti development crowd in Western New York." They also blast opposers of the hotel proposal calling them "banannas" and "nimbys." Opposers of the hotel proposal are planning on "counter attacking" with their own protest on the same day and time.

Copyright Wikinews.org
Liscense: Creative Commons Attribution 2.5 License unless otherwise specified (http://creativecommons.org/licenses/by/2.5/)





Permalink: Elmwood_Village_Hotel_proposal_withdrawn.html
Words: 971
Category: elmwood
04/24/06 10:38 - ID#21959
Lawsuit filed against City of buffalo.
This is the latest on the hotel that I wrote. More here:

Arthur J. Giacalone, an attorney representing Nancy Pollina, Patricia Morris, who operate the Don Apparel, a vintage clothing and collectibles shop at 1119 Elmwood Avenue, Angeline Genovese and Evelyn Bencinich, owners of residences on Granger Place in Buffalo abutting the rear of the proposed hotel site, Nina Freudenheim, a resident of nearby Penhurst Park, and Sandra Girage, the owner of a two-family residence on Forest Avenue less than a hundred feet from the proposed hotel's sole entrance/exit driveway, have filed a lawsuit in New York State Supreme Court against the city of Buffalo's Common Council and Planning board, alleging that the proposed Elmwood Village hotel was approved "without giving meaningful consideration to either the impact on the adjoining residential neighborhood, or the unique character of this section of Elmwood Avenue," according to Giacalone.
(Copyright/Attribution:Wikinews)


Permalink: Lawsuit_filed_against_City_of_buffalo_.html
Words: 166
Category: elmwood
03/14/06 02:51 - ID#21950
I will sue you
This was spoken at the meeting at Forever Elmwood Last night(March 13, 2006 Start:6:30pm) by:
Pano Georgiadis, owner of Pano's on Elmwood speaking on the proposed Elmwood Village Hotel. This is exact:

"Now Karl (Frizlen) said, at the last meeting, that they will build this hotel right on the borderline [propertyline]. If a wall forty-five to fifty feet high goes next to this house, I could touch it with my hand. Of course its not right. You really have to go with whatever the city code says, so you have to get back as many feet as the city code says."

"If you try to get a variance to change the code, I will sue you. This is my home, number one. First of all I think we are all wasting our time here, you [Savarino], have already made up your mind, but if you go against city code, and you try to do the most rooms with a minimal amount of parking, again, I will sue you."

Any comments?

P.S. See my journal entery on Bagels :)



Permalink: I_will_sue_you.html
Words: 178
Category: elmwood
03/13/06 09:39 - ID#21948
A load of crap
Have you ever seen a load of crap? Sure you have, and it wasn't brown or on the grass. Its called Forever Elmwood. Yup...they are a load of crap.

The meeting tonight was just as I suspected and what Pano suspected, one big pile of $hit. It was not a "community meeting." I recall the last big meeting Savarino had was at Buffalo State College, where the general community got stuff in their mailboxes about the meeting. Funny thing is, I learned about tonights meeting through the media. WB 49 to be exact. Kris O'Donnell told me. If it were not for her, I probably would not have gone. This was not a public meeting as there were only about 15 people there? And seemed like there was only one there that was for the hotel, that was NOT affiliated with any Elmwood group or development. Even that number is pushing it. In fact, all they are trying to do is force this down my throat and everyone elses and trying to get us to "comply" with the hotel. They didn't answer questions, they just gave reasons, that we already heard, to why we need this. They showed us the same pctures the saem layouts the same everything. I have the whole thging on tape. And I can say, that if the hotel goes through, and the developers take the house I am in, by getting a variance, which they ARE doing, then Pano will sue them. Said it out loud to everyone, and I have it on tape. As far as I am concerned, they made no effort whatsoever to inform the public of this meeting and they could care less what anyone opposed thinks.

So if the city approves it, then lawsuits will hold it up for a few years. Looks like its the "no tell hotel" now.



Permalink: A_load_of_crap.html
Words: 309
Category: elmwood
03/11/06 09:05 - ID#21945
WB 49, and The Buffalo current
Well I just got an E-mail from Patty of Don Apparel, the Buffalo Current is NO more. They pullled the plug. They are done.
WB 49 News at 10 is also done, pulled the plug on that.
No reason as to why yet, but there is specualtion, IMO, they sucked, but I wonder what the true motive is??
Anyway, I love vintage stuff. I went deep discount shopping today at Don Apparel and was just amazed. They have an attic full of stuff too!!! My god it would take me days to go through everything. And I mean dddaaaayyyysss.
A woman named Michele was trying on some clothes...She picked out a lot of really nice things.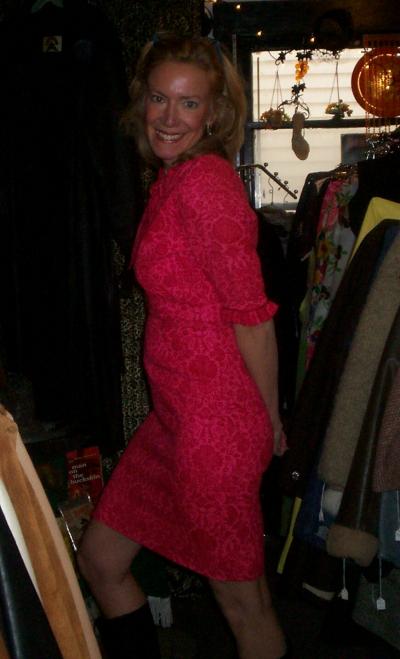 We were calling her "Donna Parrel" :)
Well anyways they have a lot of really cool stuff in there. Its not just ladies stuff either :)


Permalink: WB_49_and_The_Buffalo_current.html
Words: 141
Category: elmwood
03/09/06 05:11 - ID#21943
A walk around Elmwood
I decided to walk down Elmwood to do my weekly chores, as opposed to taking the bus. It was quite warm today, but not sunny. But that didn't matter.

I started by going to work to get my dinero. I headed to the bank and each week it still amazes me to see that every one of my co-workers will be at the bank around the same time every week (between 2 and 3pm). I never realize how many people I work with until I see them all flock to the bank. I think this is the only day of the week I can gurantee that no one will call in sick, pay day :)

I back tracked to go to Cole's to meet up with the roomie and to give her money for the bills. I hate bills. Expecially when you have to pay like three hundred bucks. Oh well...they are all paid. I decided to have a beer, Labatt's Blue Light. My Usual, and of course draft. I did not eat there though.

I then continued my walk down Elmwood. I had my camera and was hoping to catch a decent picture, but it started to rain :( I did take a picture of the Auburn and Elmwood shops and the Globe Market.

As I was walking further down towards Utica Street, the rain stopped. I decided to get some food and so I stopped into Louie's Hot Dogs on Elmwood. Man how I love them.

I ordered a 1/2lb cheeseburger with ketchup and mustard and dill pickles. I never had the Cajun fries, so I got those too. I decided I need something to wash it down so I got a Pepsi.

I would have taken a picture of what I got, but I ended up getting ketchup all over me and did not want to risk messing up the cam, and getting it all greasy :(

But it was DELICIOUS. The Cajun fries were, well very cajun. Lets just say that my sinus's are perfectly clear now. When they say Cajun, they are not kidding. I was not able to finish them because the burger was so filling and delicious. But man, were they good. I reccomend them highly, if you like spicy food.

I continued my walk to Allentown and met up with friends and we watched the movie Domino. Nice action, a hot guy ;-) but the plot sucked. But it was a free movie.

I had a few bits of some chicken Parmesan thet my friends girlfriend made. Boy can she cook. I even invited her over to my house to cook dinner ;-)

Around 8:00pm I headed back home and it started to rain again, so I got on the bus, and here I am.

What, were you expecting somethiong about the hotel? Suprise :)

Jason



Permalink: A_walk_around_Elmwood.html
Words: 470
<-- Earlier Entries
Author Info
dragonfire1024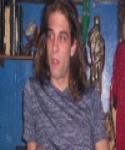 Category Cloud
More Entries
My Fav Posts
This user has zero favorite blogs selected ;(