Category: news
03/22/07 11:25 - ID#38586
Wikinews.org proposes WNN TV
We are currently discussing ways in which Click ->
Wikinews.org
, the news site that I currently freelance write for, can become more than it already is.
Since I have began editing and writing news articles for that site, Many users have come forward with a great interest in creating the Wiki News Network. If this were to be established, we would eventually be broadcasting on TV, but of course, like most things, it has to be started slow, but include big ideas. You can also visit here: Click ->
About WNN
Click ->
Wiki News Network Discussion
Click ->
Wikinews: Broadcast With information and pilot episode
Some of the ways that Wikinews.org could broadcast to the World, other than writing articles is something along the lines of a PodCast or YouTube. Remember start small, think big.
We are also discussing just hosting the days headlines or news broadcasts on the site itself.
But with all big ideas comes problems and we have several. Some are big issues, others ar not so bad. Here are the problems in why we can't, at this very moment, start WNN:
1) The money. We are a user based site and everything that goes on the site is in some way user contributed in one form or another and that stuff does NOT cost money. The site is free to write and free to browse and upload and edit. So Wikinews.org has no means of profit. With that said, Wikinews is operated under the authority of the Wikimedia Foundation. The foundation just had a fundraiser and raised nearly 2 million dollars to keep the Wiki sites up and running, not that the money is really needed though.
Resolution: Ask the foundation for a grant or a loan. A grant would be the more reasonable and logical way as since none of the "Wikinewsies" aka reporters do NOT get paid for any of the work we do, we would not really able to repay loans since there is no profit or money. So we can turn to private investors, or in other words: YOU! But how would you be able to do that? Well we are not sure yet either as any donations currently made to the Foundation goes to all Wikis, not just to Wikinews.
2) Equipment. We have no TV cameras or regular cameras or a studio or anything to that nature as a whole. We do have however, the individual resources from all users on Wikinews. They report the news and sometimes even in the field: See reports by a Wikinews Journalist who reported LIVE from Las Vegas, Nevada about the Wendy's chili finger case:
Click ->
Wendy's Chili Finger Incident part 1
Click ->
Wendy's Chili Finger Incident part 2
We even have a Click ->
WNN Pilot Episode
You can also see a collection of Original Reporting, in the field journalism by ME about the hotel proposal here in Buffalo, New York:
Click ->
Elmwood Village Hotel Proposal Articles
These are examples of what kind of equipment, resources and capabilities a single journalist has for this site, and I am not the only one. HAve equipment and an interest? Help us :)
Basically what I am trying to do is stir interest to anyone and everyone. If you can help, or have any ideas regarding this project, please visit the discussion on WNN and voice what you think or what you might be able to do to help. You do NOT have to be a member of Wikinews or a user or have to sign up to make comments, but it is helpful.
Click ->
WNN Discussion
Have any ideas for me? Just comment here in my blog.


Permalink: Wikinews_org_proposes_WNN_TV.html
Words: 623
<-- Earlier Entries
Author Info
dragonfire1024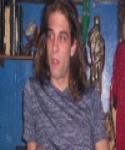 Category Cloud
My Fav Posts
This user has zero favorite blogs selected ;(