Category: lan party
04/08/08 09:02 - 46ºF - ID#43951
LAN Party coming up this weekend, woot!
(e:mrdeadlier)
(
(e:enknot)
maybe) and I will be attending...
LAN Party Extravaganza
this Saturday. Yay! Here are a few pics from 4/17/2007 (last year) at the same event.
(e:mrdeadlier)
on the left and me on the right (getting my geek on):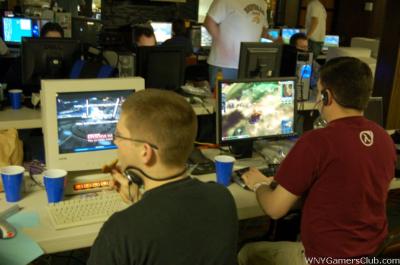 (e:enknot)
(duh) on the left,
(e:mrdeadlier)
on the right: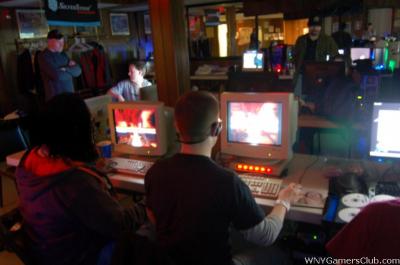 and here is me again: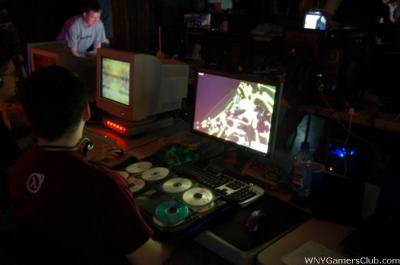 Was fun! Let's do it again! Any other gamers out here in
(e:strip)
? Maybe we can get a
(e:strip)
LAN Party together or something, who knows.
/stares at tony... you better not miss out on it this Saturday =P
PS. I promise at some point I'll post something non-game related. Yarr.


Permalink: LAN_Party_coming_up_this_weekend_woot_.html
Words: 120
Location: Near Buffalo, NY
Category: health
04/02/08 12:59 - 34ºF - ID#43875
Doh... I better be careful...
Man dies after 3-day gaming binge:
CNN


Permalink: Doh_I_better_be_careful_.html
Words: 7
Location: Near Buffalo, NY
Category: lan party
04/01/08 12:10 - 57ºF - ID#43860
Indianapolis, LANs, Geekiness, etc.
PC Gaming = Fun.
My weekend...
First, a little background info... my best friend's occupation is any 18 year old gamer geek's dream job. He is the PR manager for
Palit
for all of North America. Basically, his job is to keep customers happy by attending LAN parties across the country and do some PR stuff as well. His company sells high end gaming video cards. This weekend I met some of his customers. Who are his customers? Glad you asked...
...these guys: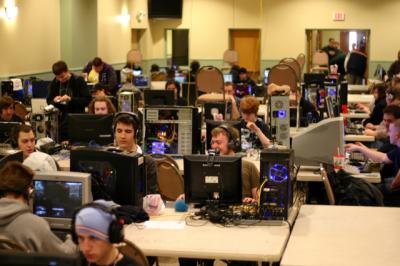 Darren occasionally asks me to join him for a free "vacation" to random LANs when he drives instead of flies. This one happend to be in Indianapolis (all on his dime too, whoo hoo) for a 2 day 200+ person LAN Party called
Stompfest
. Which was being held inside a school auditorium.
40+ hours of smelly geeks dressed in black (mostly) playing video games on their PCs. Woo Hoo!
With my wife home attending to our children for the weekend (surprisingly, I don't feel guilty about this, maybe I should), I stepped back into my teenage/twenty-something years and proceeded to play video games and eat junk food the whole weekend till my eyes were crazy blood shot and had to run to the bathroom to puke. I figure I spent close to 50 hours inside video games over the weekend (between the LAN party and a day or so at a hotel gaming it up).
Yes, I happen to be a gamer and absolutely love competing in tournaments. Oh, I'm PC gamer, not a console gamer. There is a big difference. But tis not important right now, I digress.
I am such a geek.


Permalink: Indianapolis_LANs_Geekiness_etc_.html
Words: 274
Location: Near Buffalo, NY
Category: photography
03/26/08 03:01 - 39ºF - ID#43798
Feels like Christmas
While on the way to
Zhang's Buffet
(eww gross, i wasn't into it) with
(e:paul)
(e:mrdeadlier)
(e:enknot)
(e:fing)
& others, I got an automated call from UPS (which is weird) saying my shipment is in route. It should arrive sometime tomorrow while I'm at work.
My new
Canon Rebel
is on its way... woo hoo!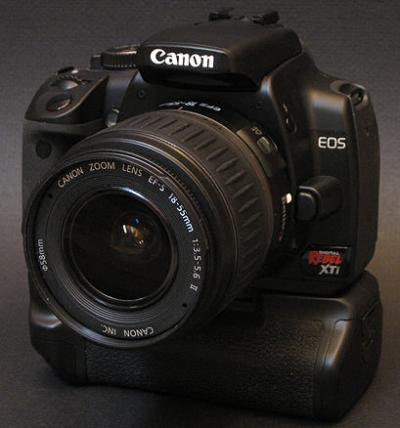 Permalink: Feels_like_Christmas.html
Words: 61
Location: Near Buffalo, NY
Category: photography
03/24/08 04:26 - 32ºF - ID#43781
Thinking about DSLR cameras.
My little 5mp digital point and shoot camera finally bit the dust after 5+ years of use. During that time my wife and I took a few thousand pictures of all sorts of stuff. I'm considering taking it up a notch into the realm of digital SLR's.
So, I'm thinking about the
Canon Rebel
to get started. But I'm such a newb at cameras. Anyone know of any good review sites or any experience in purchasing a decent camera? I'd rather spend some time reviewing options before making a decision.


Permalink: Thinking_about_DSLR_cameras_.html
Words: 89
Location: Near Buffalo, NY
Category: work
03/24/08 11:06 - 25ºF - ID#43778
College, code, and the men's room sink.
6+ years ago, coming out of college I had a certain level of hunger and thirst for techy/geeky type knowledge that I quite haven't experienced since. I had some basic tools but soon realized that college didn't prepare me enough to be totally effective. Duh. However, my hunger was soon squashed to some degree by the day-in and day-out needs and responsibilities both inside and outside of work (and the fact I was given only classic ASP to work with initially). I didn't even consider alternatives as I didn't know better. I dove into ASP and learned as much as I could, apparently oblivious to Microsoft's abandonment of the language and the inadequacies of its usefulness. I used it simpley to just get another day of programming done, collect paycheck, repeat.

Recently though I've noticed more of a department wide issue... or I guess more accurately, my eyes have opened a little to see myself and my professional inadequacies. For example: In the men's room down the hall from us there is a sink. You turn the sink on, water comes out and drains as any normal sink would. Good enough, right?! I say No! 1. Only the cold water works. 2. You have to turn the knob in a different direction then normal sinks. 3. It seems to drain into an open sewer system viewable by a hole in the ground. 4. You can't fully turn it off no matter how tight you turn it. 5. It never really feels totally clean even after maintenance is there doing their thing. 6. It just doesn't look any where near as efficient as it should be 7. But it does clean your hands.

This is generally how I feel when I see vendor products being implemented on top of each other here at Roz just to get things working. Yes, it works... we get water, we get our hands wet, but the process and functionally it should have is totally not right. I guess I really didn't understand this until recently, as evidence of the other "programmers" around me at work (everyone but the web team I mean) seem to just get by and severely impede progression of not only their personal development but also the effectiveness of those around them. From my perspective, there is a severe gap in practical knowledge as a whole. Just "making things work" isn't always the right way. However, I'm only empowered to change 1 person's development and growth. Me.

I am by no means fully capable or qualified to make judgments on others or change policies or whatever (that isn't my intention here). However, I recognize that I have some learn'n to do.

Since conquering classic ASP, I've always felt I lacked something to be fully vested in my chosen profession. I've since drawn the conclusion that college is simply a series of hoops to jump through to get started and that a lot more is warranted and needed to get to the level of proficiency that I intend on getting to. I'm greatfull for my past experiences in eduction and I love my current job... but the real quest lies just beyond what college or a job can offer: an insatiable desire to learn. Personally, I'm starting to feel it again. And I like it. I intend to embrace it. =)



Permalink: College_code_and_the_men_s_room_sink_.html
Words: 549
Location: Near Buffalo, NY
Category: work
03/20/08 03:08 - 34ºF - ID#43737
New mouse fer work...
Last night I wandered into Circuit City and made an impulse purchase (so fun). I figured, why not... time to get a new furry creature for my desk at work.
Logitech MX Revolution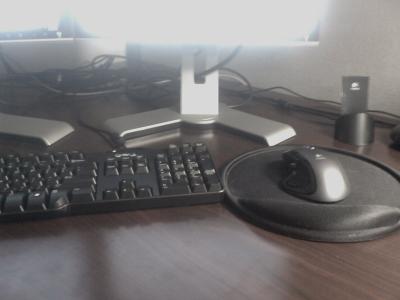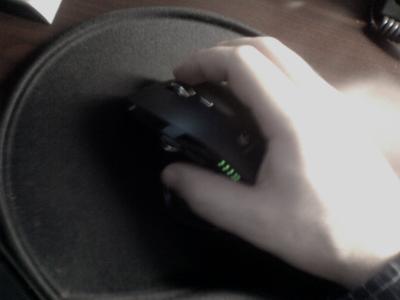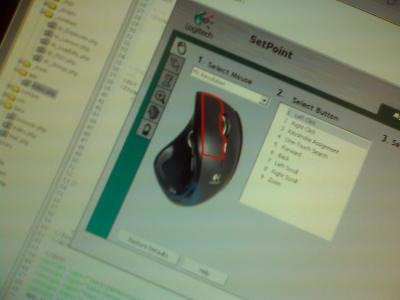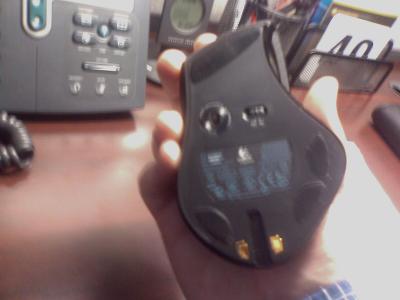 It works on both XP machines and Macs. I like it a lot so far. =)
I think impulse purchases are good for the soul if done in moderation.


Permalink: New_mouse_fer_work_.html
Words: 69
Location: Near Buffalo, NY
Category: buffalo
03/10/08 05:49 - 31ºF - ID#43606
Eathquake ...in Buffalo?
Apparently according to
Buffalo Channel 4 News
, there was an earthquake in Buffalo at 7:00 AM. Anyone feel it? I was sound asleep.


Permalink: Eathquake_in_Buffalo_.html
Words: 21
Location: Near Buffalo, NY
Category: astronomy
03/10/08 12:25 - 26ºF - ID#43602
Time for a new hobby...
Between family, friends, co-workers, neighbors, etc... none of them are remotely interested in Astronomy. =P to all of you. I'm excited.
I ordered a couple books and a telescope over the weekend. All of which all should be arriving tomorrow at my house sometime mid day.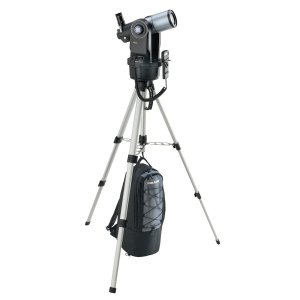 It is a simple telescope, not much too it. Can't wait. Now, all I need is some cooperative weather. =)
I figure if I really get into it, I'll upgrade.


Permalink: Time_for_a_new_hobby_.html
Words: 77
Location: Near Buffalo, NY
Category: politics
02/26/08 03:48 - 31ºF - ID#43471
Future Governor of Wisconsin
Rev. Dr. Aneb Jah Rasta Sensas-Utcha Nefer- 1 Ph.D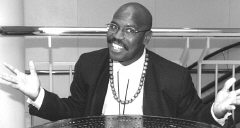 So... I'm at work, doing my thing, and I see that I have another random spam email...
"Contact Authorhouse Publishing regarding my books.
I am Rev. Dr. Aneb Jah Rasta Sensas-Utcha Nefer- 1 Ph.D (aka Rev. Dr. Billy Jo Perry - 1 Ph.D.) I am the founder of Tejauma Na Nia Corp. It is located @ 620.5 South Memorial Dr. in Appleton, Wisconson 54911. The telephone nuber is 920-364-9254. I have taught that Cancer is a universal illness that man has cause and brought amongst itself for years.
- Rev. Dr. Aneb Jah Rasta Sensas-Utcha Nefer- 1 Ph.D"
At first, I thought... yep, just another spam email. Then I read the line about cancer. And I thought, what a freak. So I entered his name into Google and of course the top link returned is this...
http://www.classicwisconsin.com/features/aneb.html
Total nutjob... and it made my day. Incredibly funny to read. I couldn't even make this stuff up if I wanted to.
Apparently he ran for Governor of Wisconsin in 2002 and was actually on the real ballot state wide. He came in dead last and received 900+ votes.
And he also has a 600+ page book for sale on Amazon
Living Organism
. I'm tempted to buy it for the laugh.


Permalink: Future_Governor_of_Wisconsin.html
Words: 220
Location: Near Buffalo, NY
<-- Earlier Entries
Author Info
My Fav Posts
This user has zero favorite blogs selected ;(