Category: skincare
06/21/10 11:42 - 73.ºF - ID#51986
Wexler Skincare
I have been getting off topic in terms of my blogging recently. So I thought I would post a little blog about Patricia Wexler products that I have tried and wanted to let you know what I thought about them.
Foaming Cleanser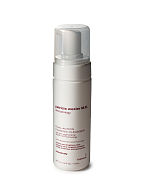 I am usually a big fan of foam cleansers ( I love body shop's neutragenics foaming cleanser), but this one I have to say is not my favorite. Morgan is a fan of it, but for some reason, I feel like it is too chemical smelling and it dries out my skin, which is crazy because my skin isn't sensitive at all. It is $16 and you can order it online at her website or you can get it at Bath and body works as well.
Exfoliating Cleanser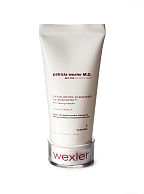 This product, the exfoliating acne cleanser, I feel is a great cleanser/exfoliator. It has a creamy texture with little grains in it that sloth off any dead skin- it also has a very refreshing feeling. I am a huge fan of this cleanser. It is $16 as well.
Serum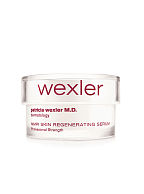 MMPi20 Serum is awesome. I got this initially as a sample, and a little goes a LONG way. It may seem expensive at $55 a container, but it will last you a long time, probably about 6 months- and it goes on and makes your skin feel like a baby's behind. It is designed to help restore moisture and the skins natural balance, while giving it an added boost of anti-aging properties. I really love this product.
Has anyone else tried other wexler products? I would love to know what you think about them....


Permalink: Wexler_Skincare.html
Words: 276
Location: Buffalo, NY
Last Modified: 06/21/10 11:47
Category: stuff
06/21/10 11:25 - 73.ºF - ID#51985
not beauty tidbits
Ok- a few things (non-beauty related). Matt- I saw you on your porch while I was walking to my car during the allentown art fest and I said hello- but I am convinced you had no idea who I was. Sorry to scare you!
Secondly. I need Mac help. who doesn't? but seriously. So I have a little Macbook- the white one- I think it's the 13 inch. my battery is completely not chargeable. So, I assume I need a new one. Can I just purchase a new one and replace it myself? Or do I need to take it to the Apple store to get it done? A new battery is $129. Ouch. But my computer doesn't work unless it's plugged into the wall, and that sucks because sometimes, if it's plugged in and I move and the cord gets unconnected, then the whole computer shuts down. and that makes me very angry! Advice is greatly appreciated for anyone who knows.
I got new exciting news, but it's too early to post. I promise as soon as I get all my loose ends tied up I will post.
Also, mine and Morgan's trip to Arizona to visit
(e:lilho)
is officially booked! I can't wait to vacation in the great American Desert on a raft in the lazy river. Vitamin V here we come! :)


Permalink: not_beauty_tidbits.html
Words: 223
Location: Buffalo, NY
Last Modified: 06/21/10 11:25
Category: health
06/01/10 04:34 - 74ºF - ID#51772
Let's keep it real
Ok. Well. Today I am actually going to write on a new endeavor I am embarking on- healthy, inside and out.

So, tell me how I feel on day 2 of this new situation? So far so good. I have adopted a high fiber south beach diet- of course, my vanity wants me to do it for the glitz and glamour of a good bod for my exciting summer- but honestly, I have to do it in order to be healthy for my future. The sad thing is, I do all this stuff for a living, but being healthy does take some sacrificing and transition. But once the initial hype is over, I am hoping to adopt it full time.

Of course, once I get moving on decreasing my numbers, I will allow myself to be rewarded with a small cupcake here and there. Please, what is life without beautiful and scrumptious cupcakes?

I am motivated. Although I went to the gym today and hated every second of it. Maybe I will start running outside instead. I hate the gym. I hate the way it smells, I hate that I run into people i know when I am at my worst, I hate sweating then having to sit in my sweat till later in the day when I can go home and shower, I just hate the gym.

Does anyone have any motivating non-gym ways to get fit and tone up? Suggestions are always welcome!!!!



Permalink: Let_s_keep_it_real.html
Words: 244
Location: Buffalo, NY
<-- Earlier Entries
Author Info
Category Cloud
User must have at least 3 blogs in one category for categories list to show.