Category: top ten
03/09/10 04:43 - 46ºF - ID#51139
Top 10 Favorite Hand Creams!
Another beauty product I can't live without: Hand cream. There are a ton on the market, but these are the best I have tried....
10. Eucerin Plus- Intensive Hand Cream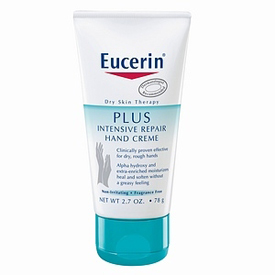 You can buy this at your local Walgreens or Rite Aid, and it's a great lotion- small enough to carry in a purse, but don't use too much as a time! It is thick and creamy- but does absorb quickly. It's great for very dry skin.
9. Clarins Hand and Nail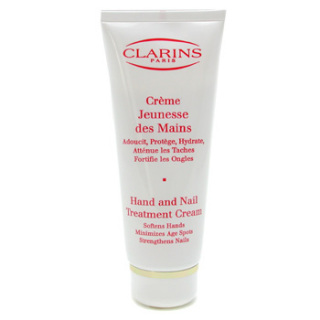 Clarins is a great skin care company founded on science and comfort- and I love the therapeutic scent of their products. This hand cream is a bit expensive, but a little goes a long way, and it just feels so good on your skin- non greasy and it feels like silk- and the scent just gives you a break from everyday stress. I love this stuff! It can be purchased at your local Clarins counter at Macy's or you can also get it at Sephora.
8. CrabTree and Evelyn- Rose or Lavender hand therapy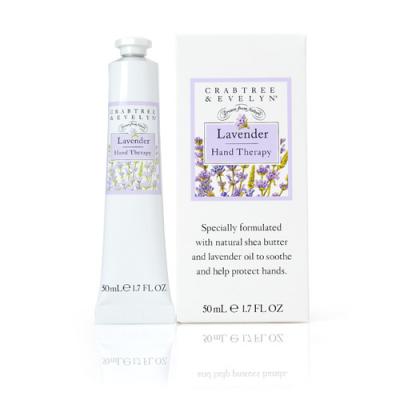 I love this cream so much I buy it for everyone. It's amazing. Seriously. Talk about a silky feeling. It was originally designed for gardeners dry hands, but is now and international hit. You can even buy it on Elmwood at Positively Main Street. It's a fairly big tube and it's lasts a while- and the Crabtree store in the Galleria sometimes has specials where you can get 2 for 1 and other deals. I love this stuff! It comes in a variety of scents, but Rose and Lavender are my favorites!
7. Body Shop Hemp Hand Cream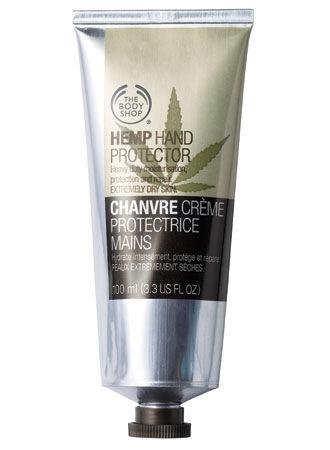 Okay, some people may argue this should be number one. It's awesome. I do love this product to pieces. My only grip about it though is that it does kind of leave you hands greasy for a bit till it absorbs, but it seriously is a great product. Body shop has a bunch of Hemp products (the lip balm being my favorite in the line). Hemp is actually the most moisture you can get out of plant and get into your skin- so soak up the moisture people!!!!
6. L'occitane Shea Hand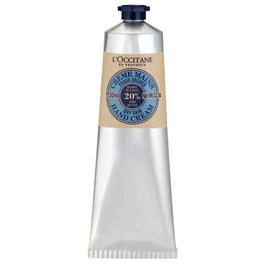 What would a hand cream list be without this gem? This stuff is awesome. You can get smaller tubes of it for $10 to try the product out- they have it in Cherry blossom and rose, but this is the classic. It's super absorbent, really smooth and just feels great. And it's French. From Provence! How quaint. You should try this stuff out. You can get it at Sephora or the L'occitane store in the Galleria Mall.
5. Bliss High Intensity Hand Cream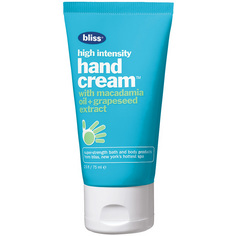 I have to admit, I just bought this over the weekend, and I can't stop using it. I got it at Sephora, and I love it. I have been contemplating purchasing it for a while, but I love all Bliss items that I have tried, and with no exception of this one. It smells great, and it really is a nurturing hand cream, making your hands feel renewed.
4. True Blue Spa- Look Ma, New hands!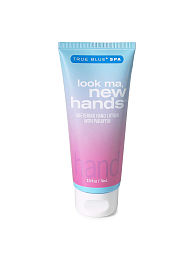 This is MY all time hand classic. I have been using this product since it came out years ago, and it's awesome. I buy the spa size bottle for $20 at Bath and Body works, and it's just amazing. When all else fails, turn to Look Ma, New Hands!
3. Sally Hansen 18 Hour Protection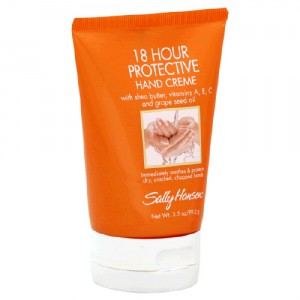 The bright orange bottle in the manicure section of your local drug store- I am sure you have seen it. You should really buy it though. It's a good deal and approximately $6 a tube, and it's fabulous. It smells like a fresh clementine, and it feels like cashmere and absorbs quickly. It leaves your hands looking youthful and pretty!
2. Philosophy Amazing Grace Hand Cream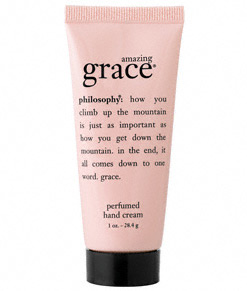 As you have probably read in some of my previous entries, I am a HUGE philosophy fan. This stuff smells so beautiful, womanly (sorry dudes), and it's a great feeling to put on such a luxurious hand cream. I love this stuff with a passion, and I get sad when I run out :( This product can be purchased at Sephora (although it was sold out this weekend when I went to buy some) Philosophy.com, qvc.com, and ulta
And Number One!!!!
1. Aveda Hand Remedy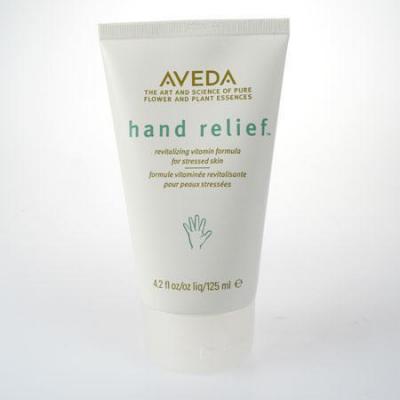 Honestly, this is the best hand cream in the universe. At $19 a tube, it lasts forever, smells absolutely phenomenal and it just feels so refreshing to put on. I could put it on and on and on. I love this product so much and highly recommend it to anyone who is looking for an awesome hand cream. It's hard to find places that sell Aveda- but there is a salon in the mall called Euphora that is an Aveda retailer. They are also a participating Pure Privilege Member so you can rack up points to get free stuff! There are a few salons in Buffalo, including Papillon on Delaware and Chippewa that are also Aveda dealers!
And there it is folks! Tell me what you think!


Permalink: Top_10_Favorite_Hand_Creams_.html
Words: 864
Location: Buffalo, NY
<-- Earlier Entries
Author Info
Category Cloud
User must have at least 3 blogs in one category for categories list to show.