Category: skincare
06/21/10 11:42 - ID#51986
Wexler Skincare
I have been getting off topic in terms of my blogging recently. So I thought I would post a little blog about Patricia Wexler products that I have tried and wanted to let you know what I thought about them.
Foaming Cleanser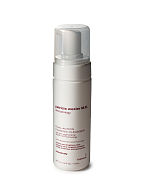 I am usually a big fan of foam cleansers ( I love body shop's neutragenics foaming cleanser), but this one I have to say is not my favorite. Morgan is a fan of it, but for some reason, I feel like it is too chemical smelling and it dries out my skin, which is crazy because my skin isn't sensitive at all. It is $16 and you can order it online at her website or you can get it at Bath and body works as well.
Exfoliating Cleanser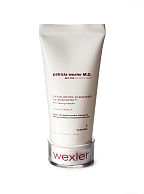 This product, the exfoliating acne cleanser, I feel is a great cleanser/exfoliator. It has a creamy texture with little grains in it that sloth off any dead skin- it also has a very refreshing feeling. I am a huge fan of this cleanser. It is $16 as well.
Serum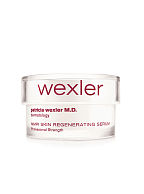 MMPi20 Serum is awesome. I got this initially as a sample, and a little goes a LONG way. It may seem expensive at $55 a container, but it will last you a long time, probably about 6 months- and it goes on and makes your skin feel like a baby's behind. It is designed to help restore moisture and the skins natural balance, while giving it an added boost of anti-aging properties. I really love this product.
Has anyone else tried other wexler products? I would love to know what you think about them....


Permalink: Wexler_Skincare.html
Words: 276
Last Modified: 06/21/10 11:47
Category: skincare
04/23/10 01:03 - ID#51441
Mario Badescu-my personal facial routine
Of course, I am a philosophy girl and swear by everything they make, but I have been trying a few new products that I really like and wanted to offer suggestions.... Mario Badescu has been in the skin care business making amazing and affordable products for over 40 years. I have always read about his products and so many celebrities list his drying lotion as one of their favorite products ever... so I thought, hey, I am always looking for the magic cure all- why not try it?
So, I went to a local apothecary and purchased a bottle of the strange looking 'drying lotion' for $17. I was surprised that his prices were actually reasonable- I also purchased the orange face wash for $12 and Lip wax for $5.
I was so excited to get home and do my personal version of a spa facial, using my new products. I washed my face with my philosophy purity face wash, then used the mario badescu orange face wash with my clarisonic. I then steamed my face with a facial sauna for 15 minutes with a clarifying mask (I used Caudalie purifying face mask) (you can steam your face placing your head over a sink and towel over your head). Steaming, I have found, is amazing for your skin and truly makes a world of a difference in terms of how well your product works- helps open the pores, soften the gunk in the pores to get it out, and helps your products absorb and work better.
I then took the mask off with a warm wet wash cloth and put on my anti aging serum (when hope is not enough), eye cream (I use Olay total effects eye cream), then hope in a jar as my moisturizer. After all of the steps are in place, I am ready to apply my new drying lotion, which I am dying to use!
The lotion comes in a little glass bottle with 2 tones of product in it. It looks like this: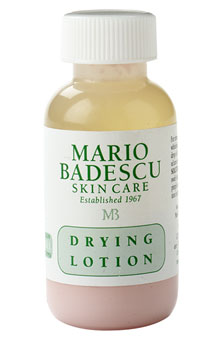 You do not want to shake it, because the idea is that you dip a q tip into the 2 products together, dab it on your already erupted pimple, and let the magic begin.
I could instantly feel it tingle, but in a good 'drying my pimple up and good for my skin' kind of way. Just dab it on and let it dry, and you sleep with it on overnight- and wash it off in the morning.
I was glad to see that my huge pimple on my forehead had minimized greatly, although it wasn't completely gone. It was though, after a second evening.
The drying lotion is great for already erupted pimples, but it is not to prevent pimples from forming. I am going to purchase a few more of his products to try- he has some great masks and creams that look wonderful. I will definitely give a full report on them as I try them!


Permalink: Mario_Badescu_my_personal_facial_routine.html
Words: 493
Category: skincare
02/02/10 01:23 - ID#50953
Philosophy
I can honestly say that I am a philosophy girl. There isn't a product that Philosophy makes that I have tried I am not a huge fan of. Three products I can not live without are as follows:
Purity Made Simple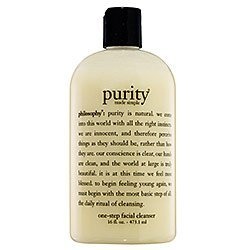 Microdelivery Wash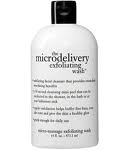 Hope in a Jar

These 3 products are amazing.
Purity is a clean, fresh, gentle wash that leaves no residue and is all natural. It feels great on your skin and removes make up and other impurities, along with toning your skin while you use it. I use this face wash in conjunction with my clarisonic brush. It's wonderful.
Microdelivery is amazing as well. The key to using this product though, is to not use too much water. You want the tiny microbeads to exfoliate, and when you combine too much water to the product, it doesn't seem as effective. It's one of the best exfoliators out there.
And last but not least, Hope in a jar. I love this moisturizer. Nothing beats it. It goes on your skin like water, and has the best feel when you put it on. It is extremely moisturizing, and as of yet, I don't have a single wrinkle on my face.
I have all 3 products in super size bottles.... QVC sells them for great deals, and honestly, the huge sizes last forever. All of Philosophy's products are reasonably priced as well. If you want to sample the products before you invest in the giant sizes, I would start with the make-up optional kit that you can get at Ulta or Sephora. It has everything you need in it to get a jump start on your new beauty regimen!


Permalink: Philosophy.html
Words: 283
<-- Earlier Entries
Author Info
Category Cloud
User must have at least 3 blogs in one category for categories list to show.
More Entries