12/31/09 04:30 - 31ºF - ID#50697
Happy New Year!!!!!
It's nearly signing off time here in Doha, and as I won't get the opportunity before I want to wish you all a happy new year!
I can't believe it's been exactly 1 year since I met most of you at PMT's party - and a fantastic year it has been too. I feel honoured to have been accepted in to the
(e:strip)
group, even if it's by association only!
Sorry we can't be there this time round, but I'm sure there will be opportunities in the future.
Here's hoping 2010 brings health and happiness to you and yours.
See you next year!


Permalink: Happy_New_Year_.html
Words: 102
Location: Doha, NY
12/25/09 10:50 - 35ºF - ID#50652
MERRY CHRISTMAS!!!
Merry Christmas to all
(e:strip)
pers, wherever you are. Hope your day is full of fun and laughter, and you get lots of fun presents.
Love,
Rory and Timika.


Permalink: MERRY_CHRISTMAS_.html
Words: 29
Location: Doha, NY
Category: work
10/21/09 08:24 - 54ºF - ID#50068
Stress!
I'm coming to the rapid conclusion that taking any time off from work is pointless.

The amount of stress you end up in before going - to ensure everything is in a condition to hand over, and when you get back - catching up on all those emails, pretty much nulls any de-stressing you got while on leave.

I have 30 mins before I leave the office to take 2 1/2 weeks off (which will be wonderful and full of memories that will stay with me forever); and I have about 4 hours worth of work to do in that time.

GAAAAHH!!!!!!



Permalink: Stress_.html
Words: 98
Location: Doha, NY
Category: sappy
09/09/09 05:29 - 63ºF - ID#49728
Awwww.....



Permalink: Awwww_.html
Words: 8
Location: Doha, NY
Category: birthday wishes
09/06/09 08:43 - 57ºF - ID#49705
Happy Birthday Ladycroft!
Yes, it's
(e:ladycroft)
's birthday today!
Happy Birthday Beautiful!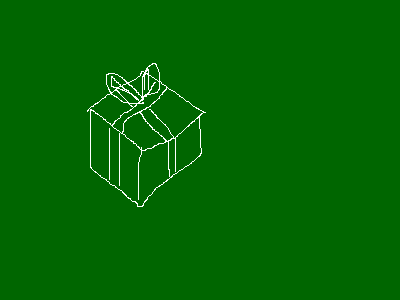 (That's supposed to be a present by the way...)


Permalink: Happy_Birthday_Ladycroft_.html
Words: 19
Location: Doha, NY
Category: work
07/24/09 07:10 - 70ºF - ID#49370
Work at 1:30am
Cutting over some core systems from one datacentre to another, so I'm here at 1:30 so I can run two scripts, wait 2 hours, run the same two scripts again and then go home.

Why can't they give me remote access for this sort of thing?

Still, gives me time to catch up on some work I didn't do during the week.



Permalink: Work_at_1_30am.html
Words: 60
Location: Doha, NY
07/07/09 04:36 - 64ºF - ID#49217
Shakespeare in the Park
Hey all,
(e:ladycroft)
,
(e:theecarey)
and myself are heading down to Shakespeare in the Park this evening. It's 'The Tempest' at the moment I believe, and kick-off is at 7pm. We'll be aiming to get there 6-6:30, so if anyone is heading down or would like to join us, feel free.
Laters, folks.
Rory.


Permalink: Shakespeare_in_the_Park.html
Words: 55
Location: Doha, NY
07/01/09 01:25 - 62ºF - ID#49132
1 year quit.
365 days, 8 hours, 24 minutes and 7 seconds smoke free.

7307 cigarettes not smoked.

QAR2,190.00 and 1 month, 25 days, 19 hours of your life saved.

I think I deserve to be proud of that achievement.



Permalink: 1_year_quit_.html
Words: 29
Location: Doha, NY
Category: disturbing
04/29/09 06:05 - 40ºF - ID#48532
Sweet lord....
Here are two articles that make me despair for humanity sometimes:

There is so much wrong with the story above I don't know where to begin. Who the fark feeds Maccy D's to a 6 month old?!?
And then this one (you may have heard this on the news in the US - it was on ABC according to the article):

Not actually that surprising, knowing what life is like in this part of the world, but still disturbing nonetheless. Especially the last sentance:
'The UAE said the police investigated the events, and found that "all rules, policies and procedures were followed correctly by the Police Department", according to a letter seen by Human Rights Watch.'


Permalink: Sweet_lord_.html
Words: 134
Location: Doha, NY
Category: weird
04/16/09 07:45 - 35ºF - ID#48397
Life imitating art


Permalink: Life_imitating_art.html
Words: 14
Location: Doha, NY
<-- Earlier Entries
Author Info
Category Cloud
More Entries
My Fav Posts
This user has zero favorite blogs selected ;(